The Boma - Share Your #LionWorldTales
A boma is a traditional African gathering place where people come together to enjoy food and drink and share stories about the day's adventures on safari. Here, we are proud to share the visual stories our guests as they explore amazing Africa.
#LionWorldTales Photo of the Week | July 15, 2019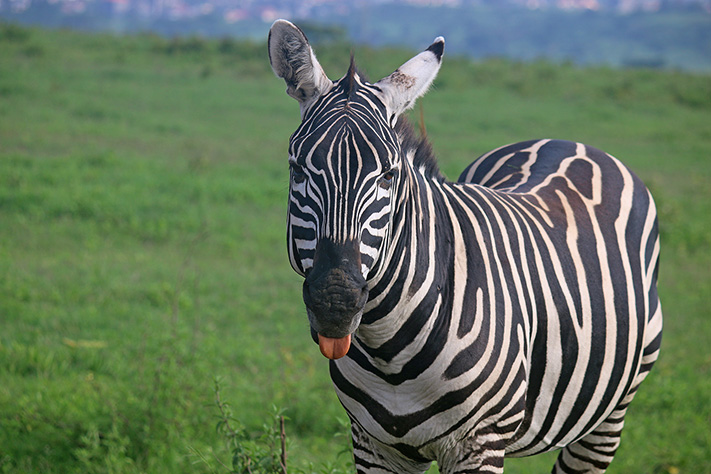 Our newest #LionWorldTales Photo of the Week comes from Phaedra M., whose funny photo of this Zebra won us over! If you didn't know...we're suckers for cheeky (and tongue-y?) animals photos.
Thanks for sharing this photo from your Luxury Kenya safari Phaedra, you've now got a chance to be our next Photo of the Month.
#LionWorldTales Photo of the Month | June 2019

Photo by Isaac C.
Congratulations to these "Hiding Lion Cubs" and their photographer, Isaac C., who won the June 2019 Photo of the Month! This photo received more social media shares/likes than our other Photos of the Week in June. Well done Isaac...a great shot from your Classic Tanzania safari. You are now entered into the running for our Photo of the Year, with an Apple Watch as the grand prize.
#LionWorldTales | Explore Africa Through the Eyes of Our Guests
These incredible photos were taken by Lion World Travel guests on their safari adventures in Africa.
How to Submit Photos to the #LionWorldTales Contest
Interested in submitting your own photos from your Lion World Travel adventure to the #LionWorldTales contest? Check out the #LionWorldTales Photo contest rules for complete contest details. Great prizes are available to won including the grand prize, an Apple Watch.