Lion World Cares
MAKE TRAVEL MATTER
®
Travel is an incredible gift that has the ability to open our eyes, our hearts and our minds to the unique cultures and beauty of the natural world. With this gift comes a responsibility – to protect the world as we know it. At Lion World Travel, we are passionate about giving our guests the opportunity to experience Africa's natural beauty and its diverse communities.
In partnership with the TreadRight Foundation, we are proud to support programs that safeguard people, the planet and wildlife.
How We Tread Right (HWTR)
This is our ethos. We recognize our responsibility to leave a positive impact on the planet we call home, the people we visit, and the wildlife we find there. We manage our impact in two ways; as a business through our sustainability goals, detailed in How We Tread Right, and through our efforts to MAKE TRAVEL MATTER®.  
Planet – Protecting our landscapes and natural resources through conservation and sustainable practices. 
People – Ensuring that the true economic benefit of tourism is felt by local communities.  
Wildlife – Protecting our world's wildlife and advocating for ethical wildlife experiences. 
---
---
PEOPLE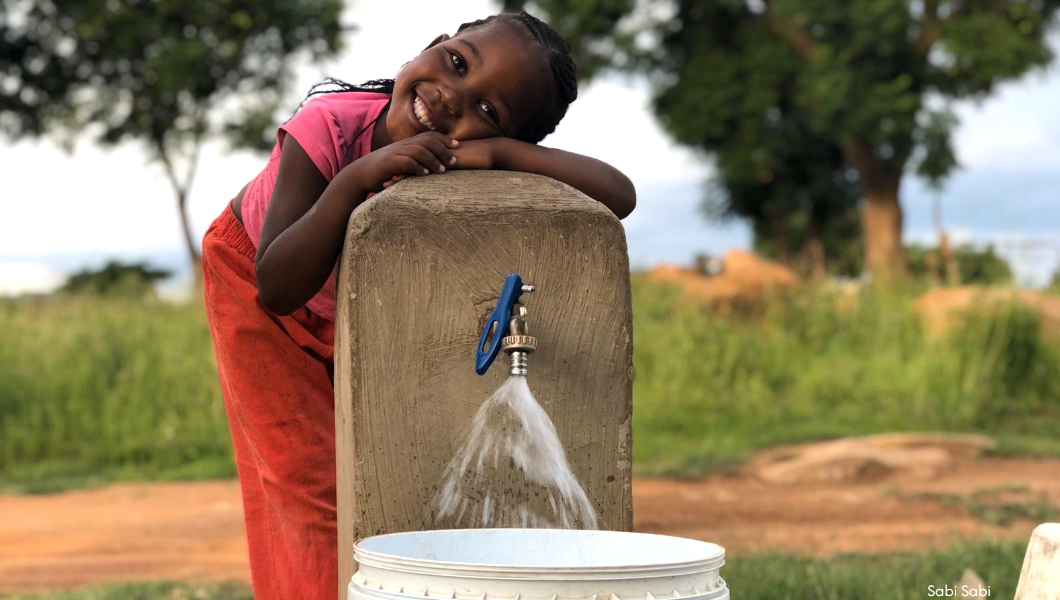 We are committed to encouraging the cultures, traditions and arts of the communities we visit to thrive. We seek to enable some of these communities to see true benefits from tourism through economic empowerment. We do this through our support of micro-enterprises, and community-based tourism initiatives that build positive futures for community members and their families.
Community – experience on Luxury South Africa
During their stay at Sabi Sabi guests can take an immersive Community Tour – a great introduction to learn how tourism benefits conservation for the Marula Village of the Huntington community, one of the villages neighboring Sabi Sabi Private Game Reserve. Until recently, the community members had to walk an arduous path down to the nearest open water source to collect water in buckets. Sometimes children as young as six made this back-breaking daily trip, and the community never knew what the quality of the water would be. During the winter season, the waters dry up and they would have to dig deeper to find water. Thanks to Sabi Sabi, Innovation Africa, and the generous donors as now they can access water nearby. The 11 water taps are set at strategic points throughout the village, bringing a steady flow of more than 54,000 liters a day of life-changing fresh water to their community.
Diversity & Equality – experience on Luxury Jordan
Iraq Al-Amir Women's Cooperative provides crucial training and employment support to the women in the Iraq al-Amir region of Jordan. As many as 150 women from surrounding villages have been trained by the cooperative, which produces and sells heritage handicrafts for the tourism industry.
PLANET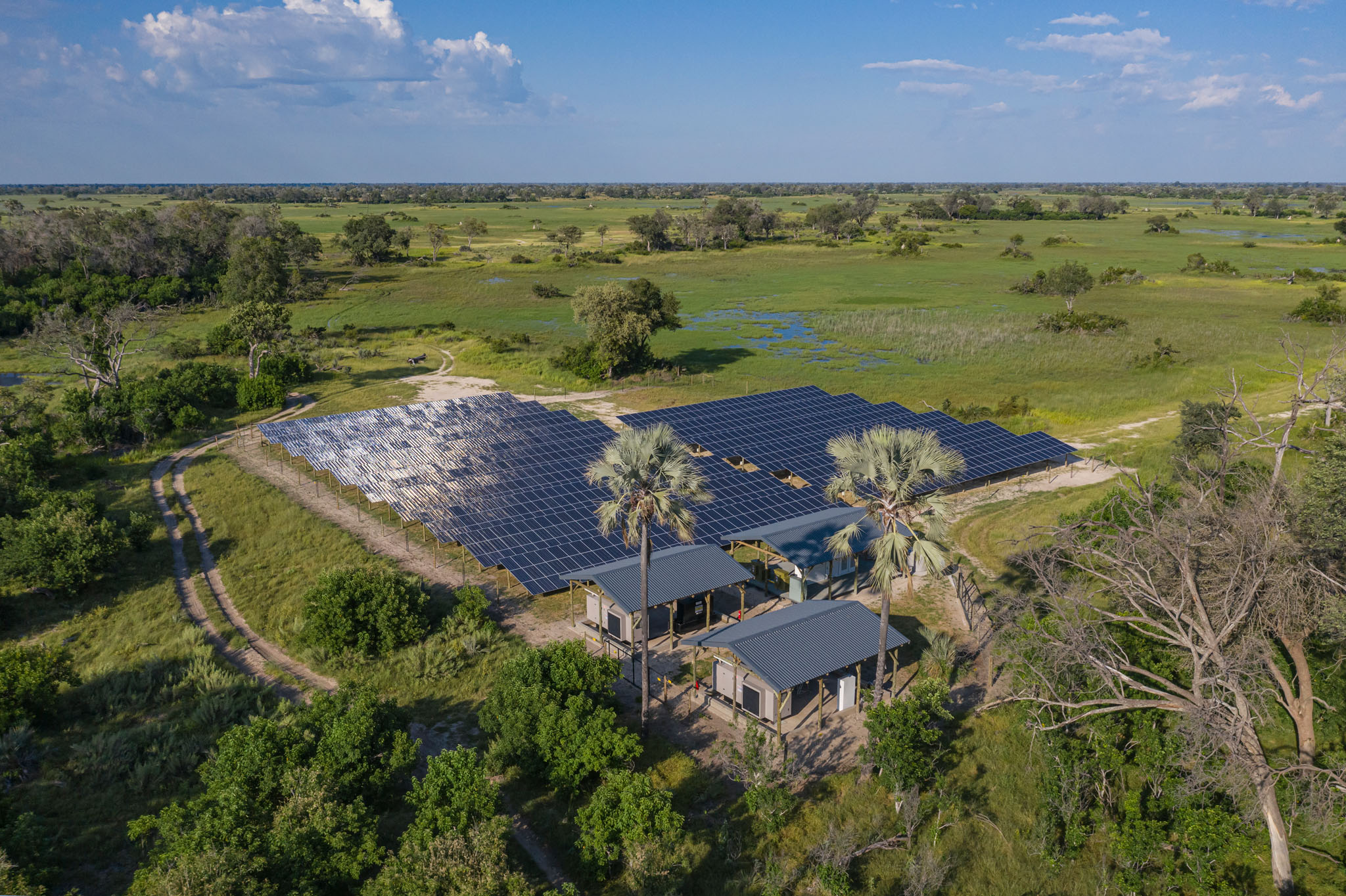 Reducing the environmental impact of our business isn't just a "nice-to-have" for us, it's at the core of all that we do. Last year, we reset our goal to achieve carbon neutrality by 2030, to the more ambitious goal to achieve net zero greenhouse gas emissions by 2050. This goal is backed by our net zero science-based targets and will be financed by our industry-first Carbon Fund. In 2022, our parent company The Travel Corporation became the first global tour operator to have all three near-term (2030), long-term and net zero (2050) targets validated by the Science Based Targets initiative.  These are just some of the ways we're committing to safeguarding the future of our planet.
Climate – experience on Platinum Botswana
Decarbonization is a top priority for our business on our journey to net zero, and increasing renewable electricity sources where possible empowers this goal. A global shift towards renewable energy is a necessary step to reduce greenhouse gas emissions.
Powered by the sun and protecting the planet for future generations is one of the remarkable features of Xigera Safari Lodge. The bulk of the lodge's energy requirements are supplied by a state-of-the-art Tesla Energy Center – In 2022, Xigera generated 683,606 kwh of renewable electricity. 
Waste – it's the DUNG thing!   
Reducing waste is one of the most immediate ways to reduce our footprint. From 2020 Lion World Travel no longer prints brochures. To remain environmentally conscious and keep Africa at the heart of everything Lion World Travel does, when necessary, we print our business cards on paper consisting of sanitized fiber from the dung of elephants, rhino and other wild African herbivores. 100% natural, 100% Africa, 100% unique and 110% recycled!
WILDLIFE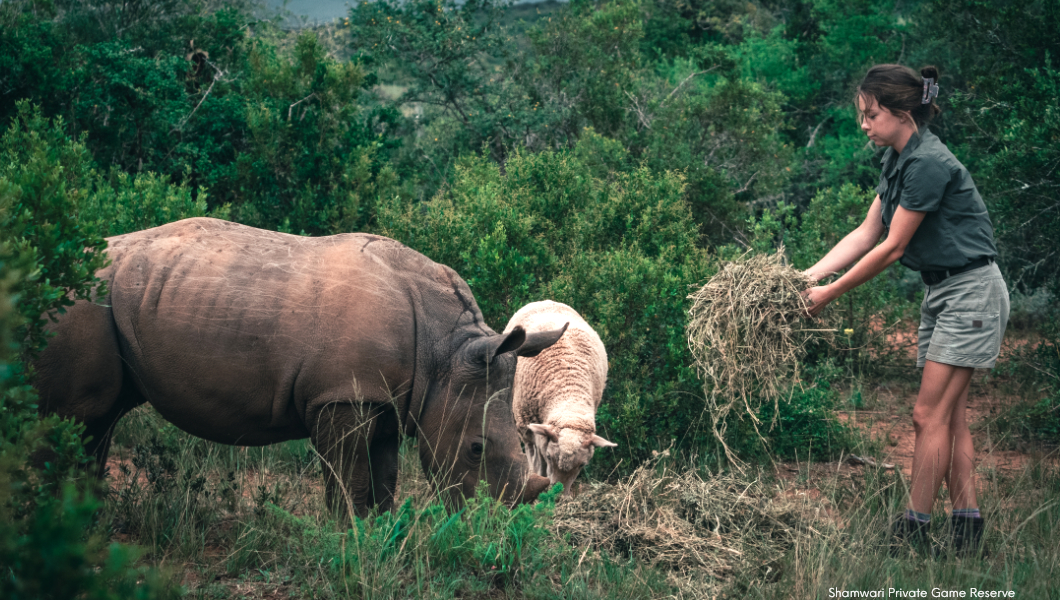 The world's wildlife is balancing on a dangerous precipice, and it is our collective responsibility to help protect the species most at risk of extinction. Partnering with leading wildlife organizations, we work to help protect and rehabilitate elephant, rhino and big cat populations in Africa, while also educating our guests on ethical wildlife experiences.
Learn more about our Animal Welfare Policy
Our teams who build and operate travel experiences take wildlife protection seriously. To ensure all wildlife experiences included on TTC brand itineraries are free from animal cruelty, we complete a full audit every two years to confirm adherence to our Animal Welfare Policy. Our policy employs the Five Domains model, which is the most up-to-date, scientific framework for animal welfare, and ensures that the animals' mental well-being is considered. We hope to continue seeing an increased awareness of inappropriate and unacceptable practices amongst both travelers and experience providers. 
Conservation and Rehabilitation – experience on Tented Safari in Style
We are passionate about protecting and conserving wildlife, and we are very proud to support the Shamwari Game Reserve's important conservation projects.
Explore more stories of how we are pleased to champion for an industry free of animal cruelty.
FIT FOR A KING – Brave lion cub arrives at his forever home in South Africa
PROTECTING SOUTH AFRICA'S RHINOS – How the TreadRight bat hawk patrols the Shamwari Game Reserve
SUPPORTING RHINO CONSERVATIONS AT SHAMWARI – Lion World Travel makes donation