Lion World Cares
Responsible & Sustainable Travel
At Lion World Travel, we are passionate about providing our guests with the opportunity to experience the natural beauty and unique cultures of Africa. We want to continue sharing Africa with travelers for generations to come, which is why taking care of the communities and environments we visit is so important to us. We are proud of some of the great things we have accomplished, but we are only getting started. Stay tuned to Lion World Cares for updates on all of our social responsibility and environmental sustainability initiatives.
Brett Tollman, CEO of The Travel Corporation, On the Importance of Responsible & Sustainable Travel
Lion World Travel is a proud member of The Travel Corporation family of brands. The Travel Corporation takes environmental sustainability and social responsibility very seriously. We believe strongly that travel and tourism companies play a vital role in protecting the world's natural habitats, cultural heritage sites and communities. Learn more about The Travel Corporation's commitment to sustainable travel and tourism in the video below, featuring Brett Tollman, CEO of The Travel Corporation.
Learn more about The Travel Corporation.
---
2017 Year of Sustainable Tourism for Development
2017 has been designated the International Year of Sustainable Tourism for Development by the United Nations World Tourism Organization (UNWTO). The Travel Corporation (TTC), of which Lion World Travel is a member, is proud to be a diamond sponsor of this important initiative.
The International Year aims to support changes in policies, business practices, and consumer behavior towards a more sustainable tourism sector that contributes to sustainable development goals. As a leading global travel company, TTC has supported more than 40 sustainability projects in nearly as many destinations across the globe. Our guiding principle is to encourage sustainable tourism development through conservation, leadership and support for communities.
Learn more about the International Year of Sustainable Tourism for Development.
---
The TreadRight Foundation
Lion World Travel is proud to be an active partner and supporter of TreadRight's sustainability work and projects. Created as a joint initiative between The Travel Corporation's family of brands in 2008, The TreadRight Foundation is a not-for-profit that works to help ensure the environment and communities we visit remain vibrant and preserved for generations to come.
Learn more about The TreadRight Foundation.
---
Rhino Projects
The Wildlife Initiative
In 2014, Lion World Travel partnered with The TreadRight Foundation to introduce the Wildlife Initiative. The goal of this project is to help protect Africa's increasingly endangered rhino population. Over the past four decades, 95% of our planet's rhinos have disappeared and since 2008 the problem has only worsened: poaching has destroyed an estimated 12 percent of the world's rhino population.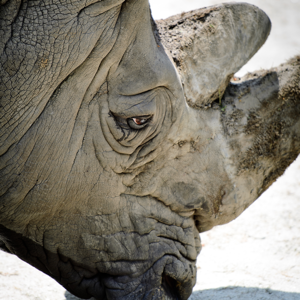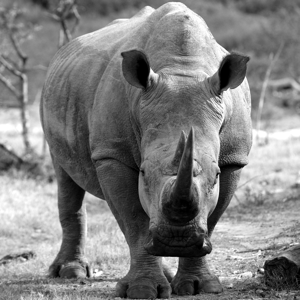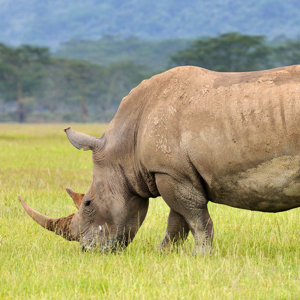 The Wildlife Initiative brings together noteworthy projects to help ensure that Africa's Big Five never become the Big Four. By working with WildAid, we are helping to reduce the demand for illegal wildlife products through public education and awareness campaigns featuring an international network of influencers. We are also working with The Wilderness Foundation in South Africa, which supports project-driven conservation to protect rhinos on the ground, combat poachers, and care for rhinos in South Africa.
---
Rhino Projects at Shamwari Game Reserve
Located in the Eastern Cape of South Africa, Shamwari Game Reserve combines 5-star accommodation with a world-class wildlife experience. Guests who visit Shamwari will not only experience an exceptional African safari holiday, but will also directly support rhino conservation. At Lion World Travel, conserving and protecting the places we visit is at the heart of what we do.
We are passionate about protecting and conserving wildlife and we are very proud to continue to support the Shamwari Game Reserve's rhino conservation projects. In 2018, when guests book Tented Safari in Style, we will make a donation to help build a brand new rhino section of rehab centre at Shamwari. This area will be custom made to care for oprhaned and injured rhino calves, with the purpose of rehabilitating them. This exciting new project builds on Shamwari's success in 2017, where, with the help of Lion World Travel guests, Shamwari upgraded their rhino boma enclosure, which was used to rehabilitate three orphaned rhinos, Noelle, Winston and Chip. These three rhinos have successfully returned to the wilds of the game reserve.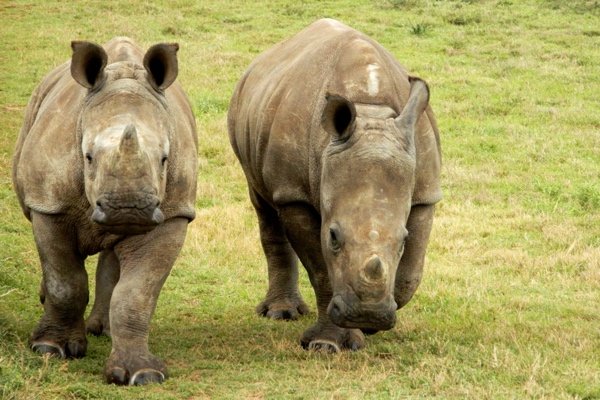 Orphaned rhinos Noelle & Winston at Shamwari in 2017. They have been successfully realeased back into the wild.
Learn more about the rhinos at Shamwari's Wildlife Rehabilitation Centre.
Shamwari Game Reserve: TreadRight Bat Hawk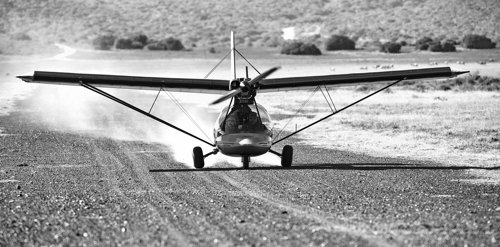 The TreadRight Bat Hawk
In 2015, Lion World Travel's sustainability partner, the TreadRight Foundation, helped to purchase the "Bat Hawk", a South African-made light sport aircraft that is used to patrol the vast Shamwari Game Reserve to monitor threatened wildlife populations, such as rhinos. The Bat Hawk has been designed with conservation and aerial wildlife patrol as its main functions. The high propeller, for example, is mounted away from the ground to avoid damage from bush debris, sticks, stones, etc. during take off and landing. The position of the propeller also improves visibility and makes it easy for the patrol team to view Shamwari's animals without obstruction.
We continue to support the TreadRight Bat Hawk by supporting its flight time for tracking and patrolling the rhino population in the Shamwari Game Reserve.
Learn more about the TreadRight Bat Hawk.
---
#ShareIfYouCare
In 2014, we took to social media to raise awareness about the plight of the rhino. Through the #ShareIfYouCare campaign, we encouraged our community to share this web page to help raise awareness about the devastating effects of rhino poaching across their own social media networks.
For every share of the page, we donated $0.50 to the Endangered Wildlife Trust in support of their Rhino Conservation Project. Our goal was to receive 20,000 shares so that we could donate $10,000 to the EWT. Thanks to strong support from our community, we were able to donate the full $10,000 to EWT.
Learn more about our #ShareIfYouCare campaign.
---
Name the Little Rhino Contest
In 2014, we partnered with the Rhino Orphanage through the Entabeni Safari Conservancy. The orphanage supports the development of healthy baby rhinos that have been left orphaned by poachers.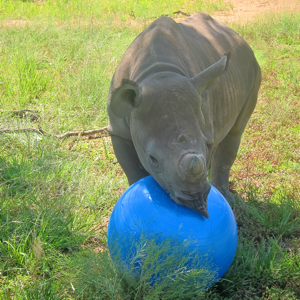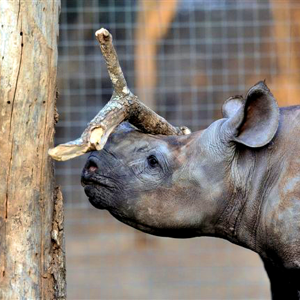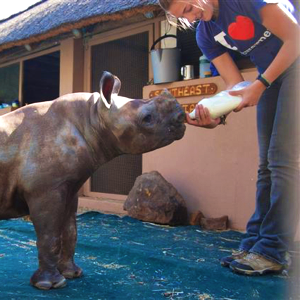 Orphaned rhinos at Entabeni
We asked our community to help us name a little rhino in the orphanage and we made a donation to the Rhino Orphanage at Entabeni. The community selected "Kidogo" as the name for the little rhino.
Learn more about our Name the Little Rhino contest.
---
Relate Bracelets & Rhino Conservation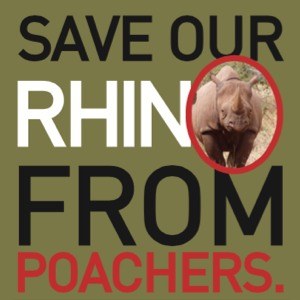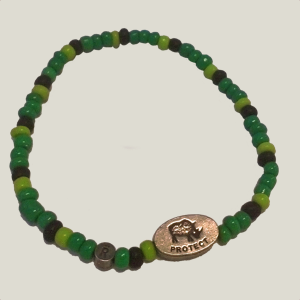 Relate is a not-for-profit social enterprise based in South Africa that sells handcrafted, beaded bracelets that support local communities and social causes. Since becoming established in 2010, Relate has helped to provide sustainable income opportunities for 250 people in South Africa.
We have partnered with Relate to provide bracelets as welcome gifts for Lion World Travel guests who visit the Lion Sands region in South Africa. Funds from the purchase of the bracelets not only support local artisans who create the bracelets, but also help to finance the Endangered Wildlife Trust's ongoing efforts to fight rhino poaching in South Africa.
---
Social Responsibility & Sustainability Projects
Henna Pre-School in South Africa
In September 2007, Lion World Travel visited the remote village of Huntington in the Sabi Sands area of South Africa to donate school supplies to the 140 students of Henna Pre-School. The objective of Henna Pre-School is to provide schooling and two meals a day for disadvantaged children under the age of five who live in the local community.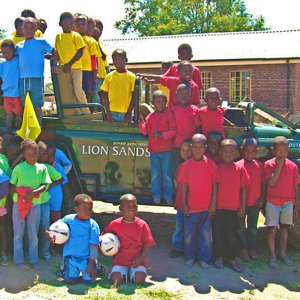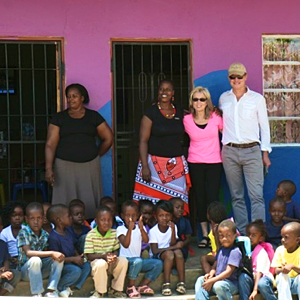 Children at Henna (left), Children in front of a Lion Sands vehicle (center), Lucille Sive at Henna Pre-School (right)
Our original plan was to deliver the school supplies, sports equipment, clothing, shoes and gifts to the children. However, after seeing the school and being so touched by the children there, we decided to increase our involvement with the school by donating a portion of each booking to Henna.
When you book a trip through Lion World Travel, you will not only have the trip of a lifetime, but you will make a difference in a child's life at the Henna Pre-School through the donation that Lion World Travel makes from each booking. If your trip happens to include a visit to Lion Sands Private Game Reserve, you will even have the opportunity to visit the school yourself. We are certain that it will touch you the way it did us.
Lion World Travel is proud to have supported the following projects at Henna:
Replacing the original toilet facilities with new, sanitary toilets
Building a fence around the schoolyard
Painting one of the school rooms
Building a thatched structure to provide shade for the children
Hosting a Christmas lunch with gifts for over 140 preschool children
---
The Amy Foundation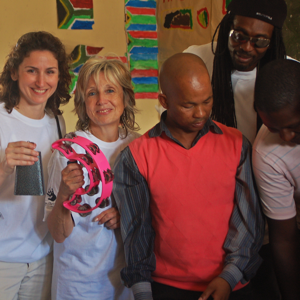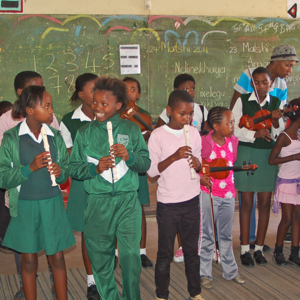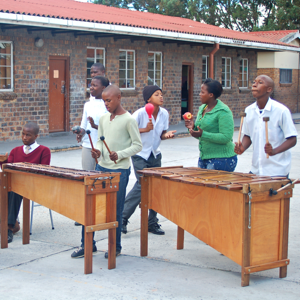 Lion World Travel President, Lucille Sive (left), visits the Amy Foundation's After-School Music Program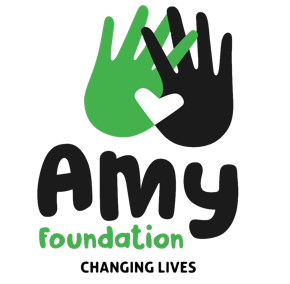 Amy Elizabeth Biehl was a white American graduate of Stanford University and an anti-Apartheid activist in South Africa who was murdered by black Cape Town residents while a black mob shouted anti-white slurs. The four men convicted of her murder were released as part of the Truth and Reconciliation process.
On August 25, 1993, Amy made her transition from her eventful life on earth to an even larger life of committed service to the under-served and to the hopeful. The Amy Foundation draws breath and inspiration from Amy and her legacy. It is a creation of family and friends who loved her in life, and is now extended by many hundreds of new friends - young and old - who want to make a constructive difference in their world and who enjoy doing this in Amy's name.
Amy's legacy is how she led her life. Hers is a legacy of inspiration, not tragedy. Amy was an extraordinary example of dedication, perseverance, courage, and compassion. She lived her life to the fullest, never accepting failure in any of her pursuits. It was her goal to become the best and to use her talents to improve the world.
She believed it was her duty, as a person afforded opportunity and education, to actively seek social change for those not so fortunate. It was her dedication and courage that continues to inspire so many people throughout the world.
We work with the Amy Foundation by donating musical instruments and supplies to their after school programs and by giving Lion World Travel guests the opportunity to tour the after school care centres around Cape Town on their trips to South Africa.
Learn how you can visit the Amy Foundation on your trip to Cape Town.
TreadRight Ambassador Céline Cousteau interviews Amy Foundation Managing Director, Kevin Chaplin in the video below.
---
Volunteer Travel: Me to We Kenya Community Experience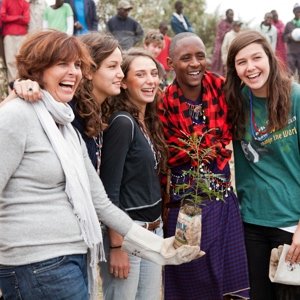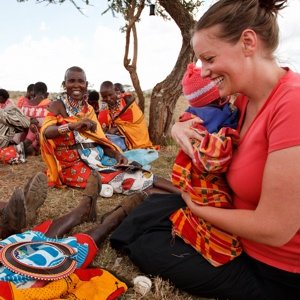 We have partnered with ME to WE to offer guests the opportunity to contribute directly to sustainable development in Kenya.
A ME to WE trip is about being immersed in a new culture, fostering genuine connections and seeing the world through a new lens. Visit a community supported by ME to WE's charity partner and TreadRight, and connect with local families as you contribute to a sustainable development project. From building a classroom to a clean water system, be part of the change. Immerse yourself in the region's unique and vibrant culture, led by your local guide, and leave more than a footprint behind: leave a positive impact!
Learn more about the ME to WE Kenya Community Experience.
---
Khayelitsha Cookies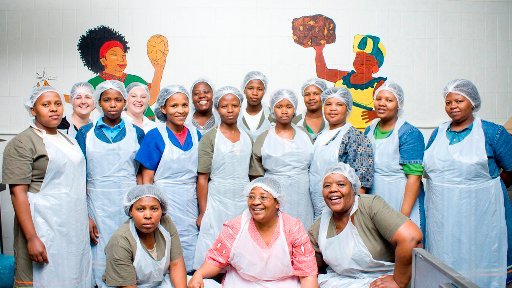 Staff of Khayelitsha Cookies
Khayelitsha Cookies is a South African cookie company founded not only to produce delicious cookies, but to help address income inequality in South Africa. Khayelitsha Cookies does this by hiring and training previously unemployed women from the local community.
We have partnered with Khayelitsha Cookies to purchase cookies for our guests as welcome gifts in certain hotels in South Africa. Lion World Travel guests not only get to enjoy delectable, locally-made cookies, but they also know that the cookies help to support the women of the Khayelitsha community.
Learn more about Khayelitsha Cookies.
---
Uthando - eKhaya eKasi Art & Education Center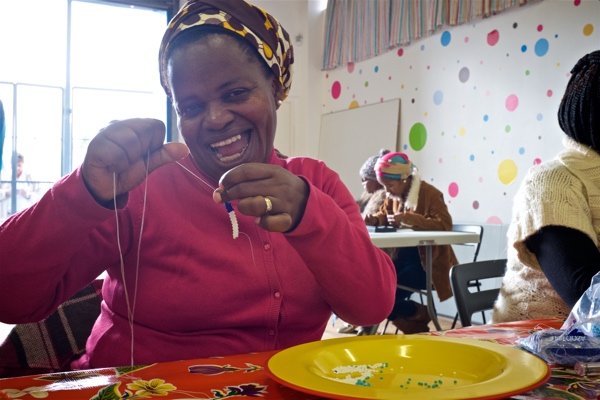 Beading class at eKhaya eKasi Art & Education Center.
The eKhaya eKasi Art & Education Center is a non-profit organization where women and mothers are employed as a way to empower their community for positive social change. A large part of the community benefits because women are able to feed and clothe their children, send them to school and care for their elders.
Lulama Sihlabeni aka Lulu teaches over 50 talented artists to skillfully bend recycled telephone wire, to create these animal figures. These forms take on an artistic life as selected beads are strung over each wire.
Learn more about Uthando's eKhaya eKasi Art & Education Center.
---
Carbon Offsetting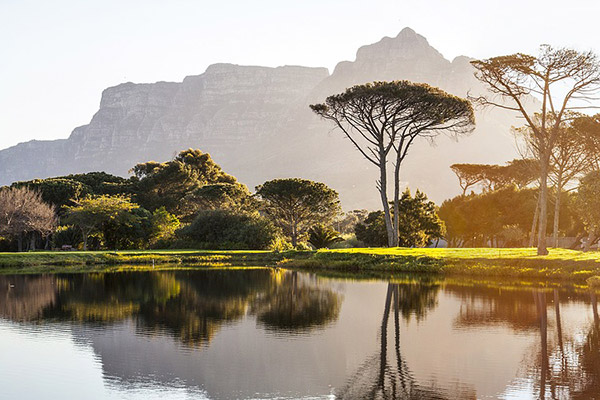 As part of our continuing sustainability journey, we feel it's increasingly important to provide our guests and our team with the necessary tools and information to allow them to make responsible travel choices whenever possible. With this in mind, we are now happy to provide guests with opportunities to carbon offset their travel experience.
If guests are looking to reduce their carbon footprint for an upcoming or previous travel experience, our not-for-profit TreadRight has identified two leading carbon offset programs - Conservation International Carbon Fund and myclimate - that provide travellers with a number of ways to offset their travel experiences with a variety of projects to choose from.
For more info, visit TreadRight.org.
---
Eco-friendly Business Cards
100% natural, 100% Africa, 100% unique and 110% recycled...it's the DUNG thing!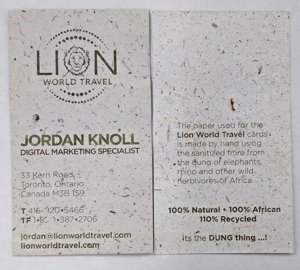 In an effort to remain environmentally conscious and keep Africa at the heart of everything Lion World Travel does, we now print our business cards on paper consisting of sanitized fiber from the dung of elephants, rhino and other wild African herbivores.