MAKE TRAVEL MATTER®
MAKE TRAVEL MATTER® Experiences
Lion World Travel has committed to implementing MAKE TRAVEL MATTER® Experiences into our incredible trips and itineraries. As a company of travel lovers, we know what makes an impactful travel experience that benefits the places we explore – but we wanted our community of travelers to be sure. So, we created an online tool to help us measure the positive impact MAKE TRAVEL MATTER® Experiences have on the traveler and communities we explore.
Our proprietary assessment tool, developed by our TreadRight team and endorsed by industry experts, is exclusive to Lion World Travel and our sister brands. When you choose a MAKE TRAVEL MATTER® Experience, you can be certain you are directly advancing global efforts to achieve the United Nations Global Goals.
---


MAKE TRAVEL MATTER® Pledge
In celebration of World Tourism Day 2020, Lion World Travel took the MAKE TRAVEL MATTER® pledge, which served as the next step in our long-standing commitment to responsible, sustainable tourism and conscious travel.
Together, with The TreadRight Foundation we took a bold step towards encouraging the traveling community to stand up for all people, the planet and wildlife. Take the MAKE TRAVEL MATTER® Pledge with us and join all members of TTC's family of brands, as we use this opportunity to stand up and personally commit to share TreadRight's ethos as travelers, as travel providers and as members of the global travel industry.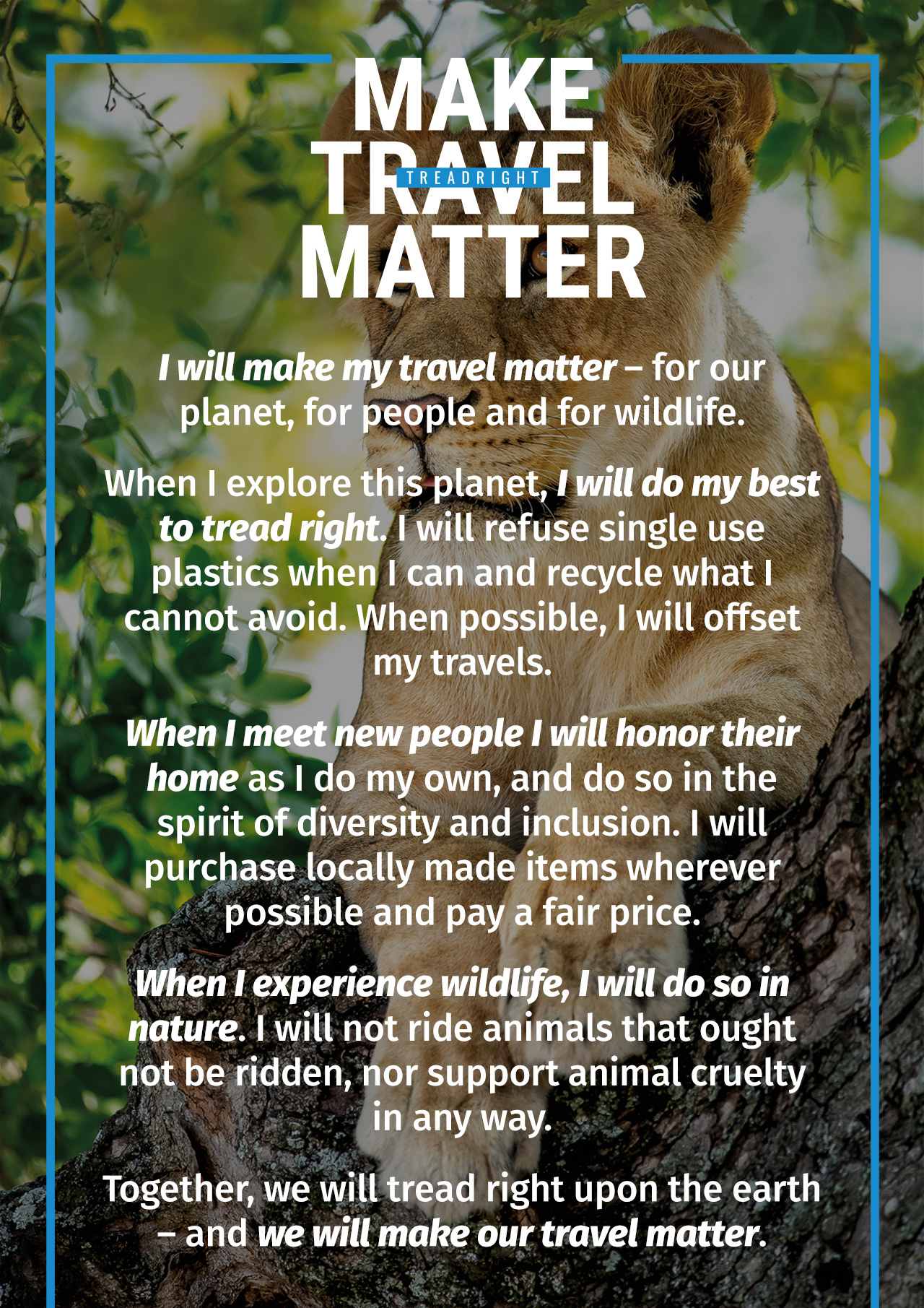 MAKE TRAVEL MATTER® is a registered trademark of the TreadRight Foundation.