Your Well-being is Our Top Priority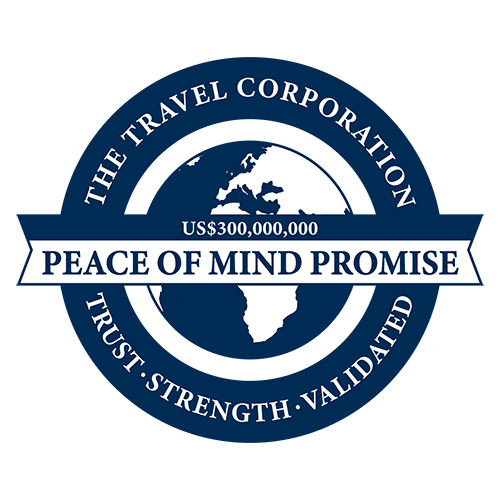 When you book with Lion World Travel, we want you to know that your personal well-being is our top priority.
For the well-being of all our travelers, and the communities we visit, effective January 1, 2022, travelers on our Exclusive Vacation Packages and Small Group safaris are required to be fully vaccinated against Covid-19. For children, custom groups, and private safaris, contact us to discuss vaccination requirements. 
We want you to travel well and travel confidently. Have confidence that Lion World Travel is committed to providing a safe, worry-free travel experience for you. Have confidence that we have carefully planned out every aspect of your safari with your well-being in mind.
Have confidence knowing that we are part of The Travel Corporation, a financially healthy, family-run company that has been around for more than 100 years!
To learn more, please click on the Peace of Mind Promise badge on the right, or visit TTC.com/comfort.
PERSONAL MESSAGE FROM LUCILLE SIVE, CEO, TTC AFRICA DIVISION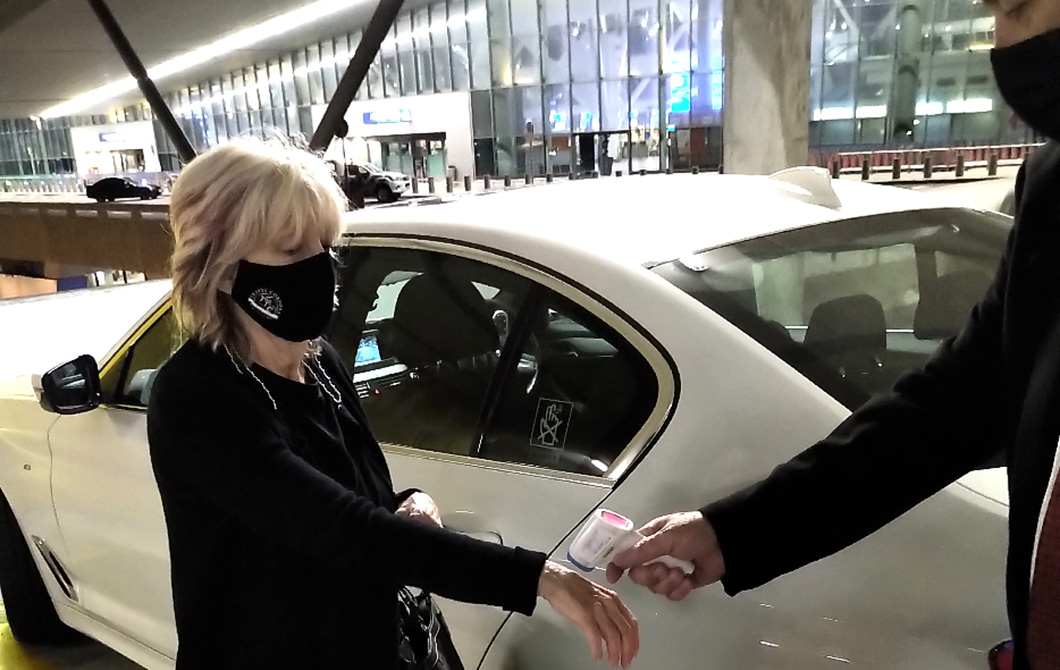 "It's so exciting to see more and more people wanting to travel to Africa, after travel was put on pause for such a long time. At Lion World Travel we have been busy working with service providers, hotels and lodges in Africa to ensure that your safety and well-being are looked after during every part of your safari vacation. Things are changing daily, and our Africa Specialists are up-to-date with all the safety protocols and procedures, so that we can share that information with you.
I recently returned from an amazing trip to South Africa. This was the first time I have traveled in 18 months. It was wonderful to be back in Africa and I have to say that I felt comfortable every step of the way during my travels. Yes, it's ok to travel, just follow the protocols and be organized. I have returned rejuvenated and excited, as travel is a huge part of my DNA, and I am sure yours too.
Our VP of Operations, Leeann Phayre-Mallo has also just returned from an African safari, and we are thrilled to have a growing number of travelers heading to Africa each month. With that said, I want to assure you that we continue to take your well-being and health and safety seriously. We are here to provide you with a worry-free, travel experience. There are many new regulations and requirements that need to be adhered to. Our team has all the information, and can share with you what tests, forms and other details are needed to make your Africa safari an enjoyable, hassle-free experience.
If you have any questions about what it is like to go on safari with Lion World Travel, please contact us. We would love to help you make that dream trip a reality."
- Lucille Sive, CEO, TTC AFrica Division
---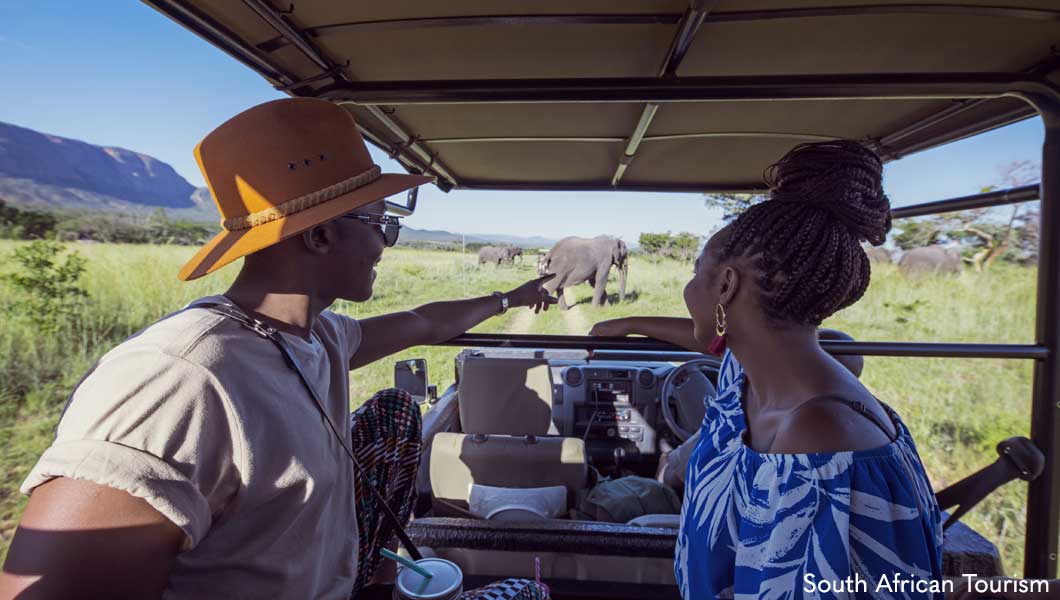 SAFE TRAVELS STAMP OF APPROVAL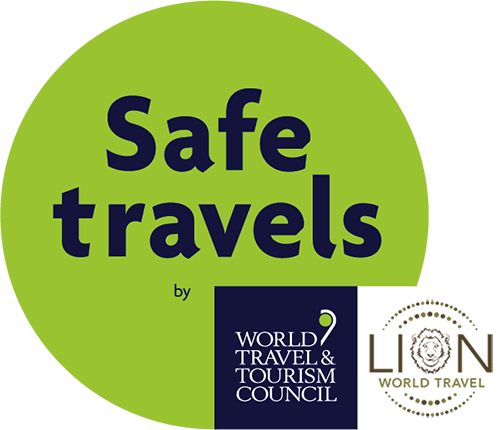 The World Travel & Tourism Council has implemented a thorough and in-depth set of protocols for members of the tourism industry.
These Safe Travels protocols apply to tour operators, hotels, care rental agencies and virtually any other business in the tourism sector.
We are pleased to say that Lion World Travel, as part of the TTC, has been approved to use the WTTC Safe Travels Stamp that you see here.
Continue reading our well-being policy for information on some of our protocols we've put in place, and to learn more about the WTTC Safe Travels requirements, visit their website.
YOUR WELL-BEING BEFORE YOU TRAVEL
While your safety and well-being has always been a priority at Lion World Travel, the world has presented new challenges that are on all of our minds. Here is how Lion World Travel is working with all of our staff, friends, travelers and partners to ensure your African safari is the dream vacation it is meant to be.
SAFARI EXPERTS - 56 YEARS OF EXPERIENCE
Lion World Travel has been crafting dream safaris for more than 56 years. Our parent company, The Travel Corporation, is rooted in Africa and has been around for more than 100 years. Africa is all we do at Lion World Travel, so you can trust that the advice and safari recommendations we offer you come from our first-hand knowledge and experiences in Africa. We were here long before yesterday, we are here for you today, and will continue to be here far beyond tomorrow.
STRICT PARTNER POLICY
We work with a wide range of hotel, lodge and airline partners. We expect that all of our preferred partners adhere to strict standards when it comes to your safety, security and well-being. You can expect everything from the types of vehicles we use, to the cleanliness of the kitchens at the lodges we partner with, to be of the highest standards. We will not book services with a provider who is not personally known to us. Even then we will only work together once our standards of service are met. We are in constant contact with our team in Africa, allowing us to rapidly respond and make changes to any services or itineraries.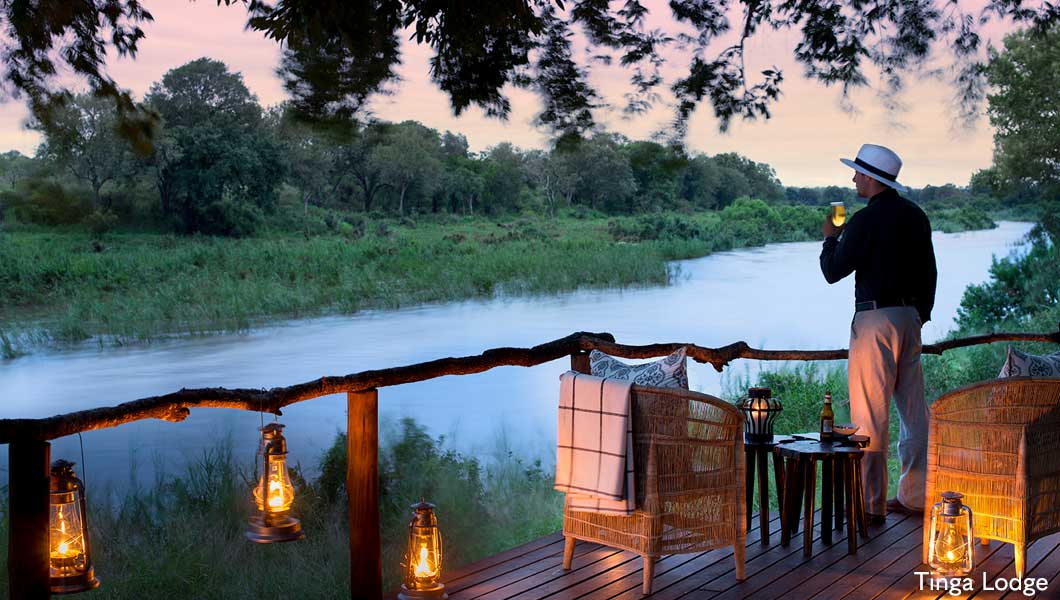 SAFELY INSURED
Trip Cancellation, Trip Interruption and Medical Insurance is mandatory for all of our travelers and proof of insurance must be provided before any booking is confirmed. Additionally, all of our suppliers in Africa must have adequate insurance coverage. Together, these policies help to eliminate concerns should anyone begin to have any health issues before or during their safari.
SAFARI LATER
Should you book a safari with Lion World Travel and have the need to postpone or delay your travels because of COVID-19 concerns, we are happy to say that for the majority of bookings, you have the option to postpone travel to as late as December 9, 2022*. There are some exceptions, so please call us at 1 800 387 2706 to confirm what travel options you have if you want to change, postpone, or transfer your impacted trip with Lion World Travel. If you choose to travel on a date with a higher trip price, you will be required to pay the additional amount. For full details, refer to our COVID-19 Travel Alert page.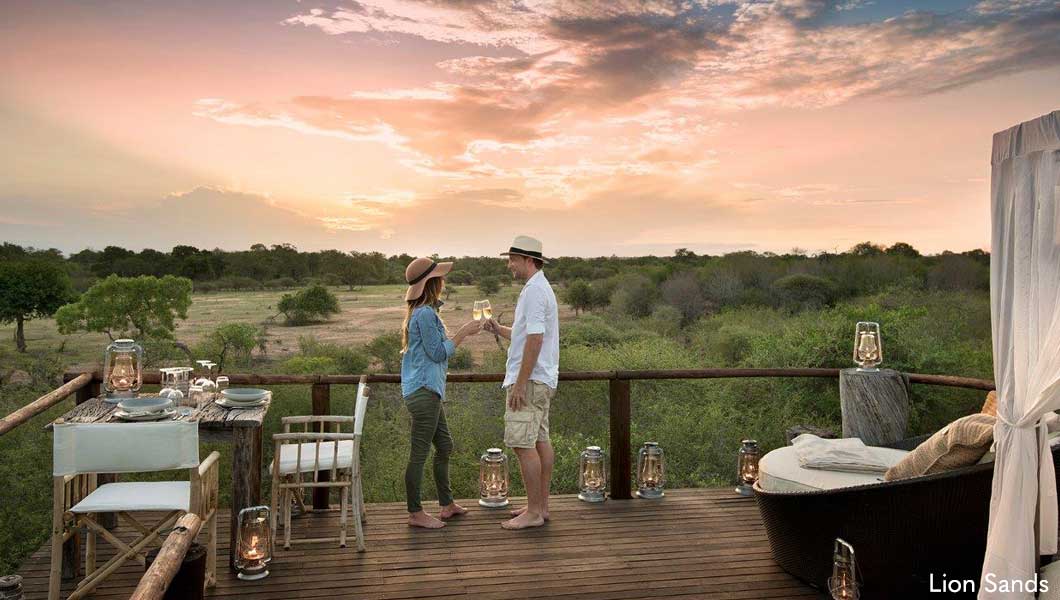 YOUR WELL-BEING DURING YOUR TRAVELS
SMALL GROUPS
Our group sizes are 4-8 people. In other words - small. We have always wanted you to be able to personalize your own safari experience as much as possible. This enables you to make special requests of us, such as intimate dining experiences, custom day tours and upgrades to private vehicles (when possible). Every safari is different, and we want to help ensure your safari, is your dream safari.
SPACIOUS SURROUNDINGS
Africa is vast. Aside from city experiences, you will spend a lot of your time enjoying nature where "physically distancing" is actually quite easy. You'll see more animals than people, and can easily disconnect to enjoy the sights, sounds, smells, starry nights and sensations of Africa. Safari vehicles provide enough free space for you to enjoy the game viewing experience the best way possible. The lodges we stay at are often set within the natural environment with your accommodation spaced well away from other guests. Private decks, and even private plunge pools, are features at some of the lodges we use.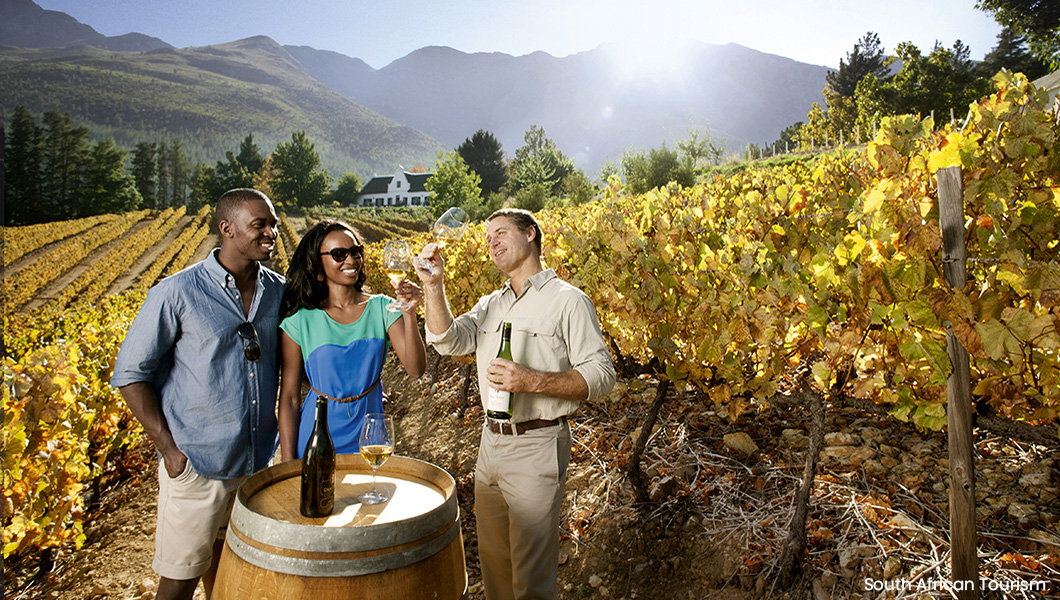 SERIOUS ABOUT CLEANLINESS
The African countries we visit take hospitality and tourism very seriously. In fact, frontline workers in countries such as Kenya and Tanzania are required to be tested for COVID-19 and have a clearance certificate. Training is just as important as testing, and staff are being trained extensively in how to best ensure your well-being in Africa. You'll likely notice on your safari that staff are actively cleaning public and shared spaces before and after they are used. This includes thorough cleaning of your accommodations, disinfecting your safari vehicles and adapting dining experiences to provide more personal space and a la carte dining options. Our suppliers take your well-being to heart. Every facility varies, but everything from mobile disinfecting machines to the use of UVC light may be in practice on your safari. This is in addition to core essentials such as having readily available sanitizer throughout your safari experience. Our safaris are hosted by local safari guides, who are acutely aware of the need to monitor and follow proper hygiene etiquette for our guests. While adhering to all local rules and regulations, your safari guides will keep you informed of any protocols to follow to ensure high standards are maintained and make sure to limit any unnecessary human contact where possible.
SUPPORT 24/7
You can always reach our Lion World Travel team and representatives if you have any concerns about your well-being and safari experience. Every traveler is provided with an emergency number to contact our Head Office in Toronto, or members of The Travel Corporation family in Africa.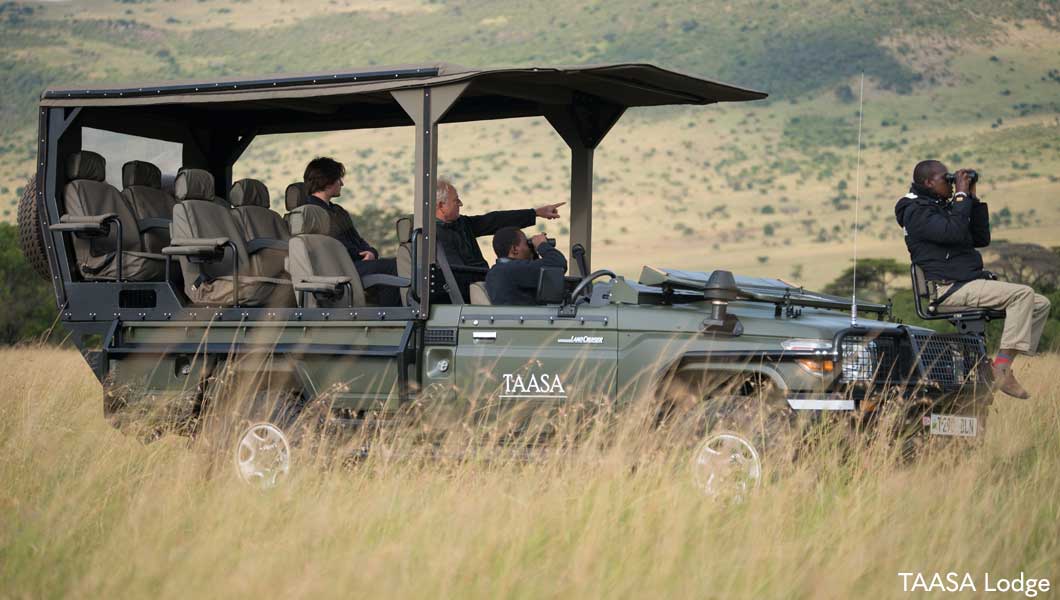 FOLLOWING ADVENTURE TRAVEL HEALTH AND SAFETY GUIDELINES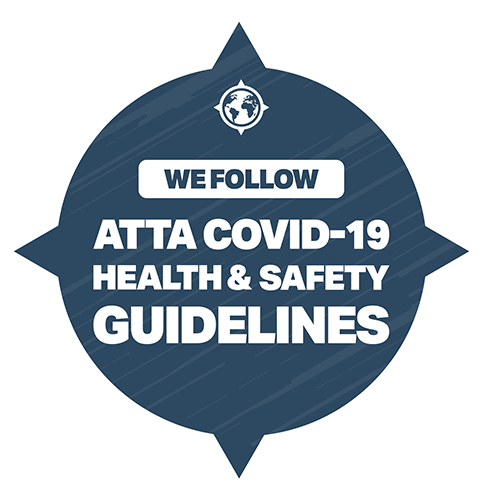 As part of The Travel Corporation, Lion World Travel is a member of the Adventure Travel Trade Association (ATTA). This leading adventure organization works with members to ensure we are following best practices when it comes to adventure activities - including wildlife experiences.
Together with the WTTC protocols, and our own safety measures, the ATTA guidelines on small lodges, cultural encounters and wildlife experiences provide an extra level of assurance to you - our guests.
Know that we are doing everything possible to make your safari trip to Africa a safe, and positive, travel experience for whenever you plan to visit Africa.
To learn more about these ATTA health and safety guidelines, visit the ATTA website.
YOUR WELL-BEING - PERSONAL RESPONSIBILITY - COVID-19 WARNING
At Lion World Travel we are committed to the well-being of our guests; as well as that of our safari guides and local partners in Africa. It is essential that we take personal responsibility to help protect each other, the people and places we visit. 
An inherent risk of exposure to COVID-19 exists in any public place where people are present. COVID-19 is an extremely contagious disease that can lead to severe illness and death. According to the World Health Organization and government health bodies, senior citizens and guests with underlying medical conditions are especially vulnerable.
We ask that you please take personal responsibility for your well-being. This begins with packing any personal protective equipment and sanitizers you require. Please adopt physical distancing and hygiene practices throughout your travel arrangements and follow all health instructions from official government workers and our staff once you are in Africa.
In choosing to travel with Lion World Travel, you voluntarily assume all risks related to exposure to COVID-19.
Let's help keep each other safe and healthy!
Our Safety Protocols
---