My 2020 Africa Safari and World Travel Bucket List #TTCTop10
December 16, 2019
By Lucille Sive
As this year comes to an end, it's time to start planning your next exciting vacation. While we are all biased towards Africa here at Lion World Travel, there are some other destinations I find just as enticing to travel to. As a proud member of The Travel Corporation (TTC) family of brands, I have access to a remarkable collection of diverse travel experiences. From a journey via the Bullet Train in Japan to the mysterious world of the ancient Inca Empire, TTC offers a thrilling collection of experiences and destinations offering something for everyone. Keep reading to see my #TTCTop10 Bucket List for 2020!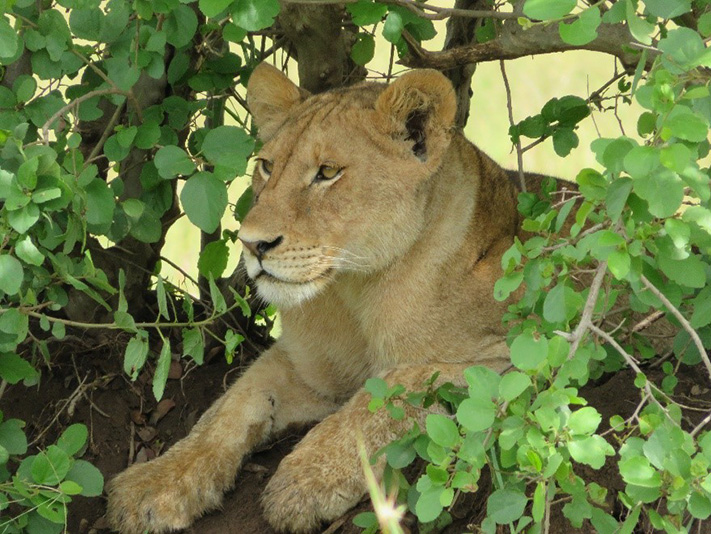 As I put together my Top 10 Bucket List of trips, I am always inspired by my home continent of Africa. I have traveled to Africa many times, but one thing I've learned is that there is always something new to see and somewhere new to go on this beautiful continent! Africa is a very popular destination for travelers: a place that combines superb wildlife safaris with incredible accommodations, historic and cultural sites, world-class museums and bustling markets, as well as great restaurants and wonderful shopping. It is also a great destination for those who are looking to travel sustainably. Sustainable travel is at the heart of what we do, and that is why our ME to WE Adventure in Kenya is at the top of my list. This special itinerary add-on promises to give travelers the opportunity to see how sustainable development is making a significant positive impact right now in local communities.
Whatever travel experience you desire, I hope that my Top 10 Bucket List for 2020 will inspire you to explore and enjoy one of these amazing itineraries.
Contribute to an exciting sustainable development project in Kenya with ME to WE, by helping to build a new community project.
Japan delights and surprises with neon-lit highstreets, ancient temples and boundless natural beauty. See iconic sites, taste exotic flavors and wonder at Mother Nature, on this journey via bullet train from cutting-edge cities to unexplored wildernesses in luxurious comfort.
Experience the ultimate in luxury accommodations in Cape Town, on safari and in Victoria Falls on this incredible itinerary, including an overnight treehouse experience.
From the pulsating capital of Lima to the mist-cloaked mountains of Machu Picchu and the serene waters of South America's largest lake, you will be spellbound by Peru.
This incredible African vacation is one to add to your bucket list. Discover the beauty of Botswana with days on safari with a private guide to experience the unique desert wildlife, a sleepout under the stars, photographic safari with a renowned photographer and ultra-luxurious tented accommodations. A highlight at Botswana's Makgadikgadi glittering salt pans is getting up close and personal with the local meerkat families near Jacks Camp.
Spend relaxing days at the newly re-opened Xigera Camp on the western side of the Moremi Game Reserve in the heart of the Okavango Delta, with 12 air-conditioned suites suspended above the forest floor. Discover the awesome wildlife at the world's largest inland delta – the Okavango Delta.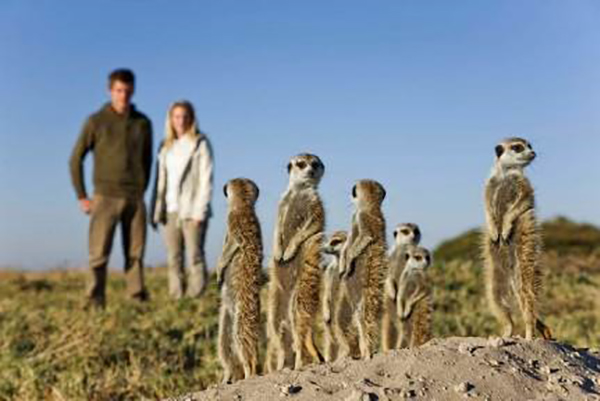 Meerkat Experience in Botswana
Behold the cacophony of bazaars and the shimmering Sahara when you journey to Morocco's charming cities of Casablanca, Fes and Marrakesh, including visits to the life-giving oasis of Tinghir, Todra Gorge and Ouarzazate.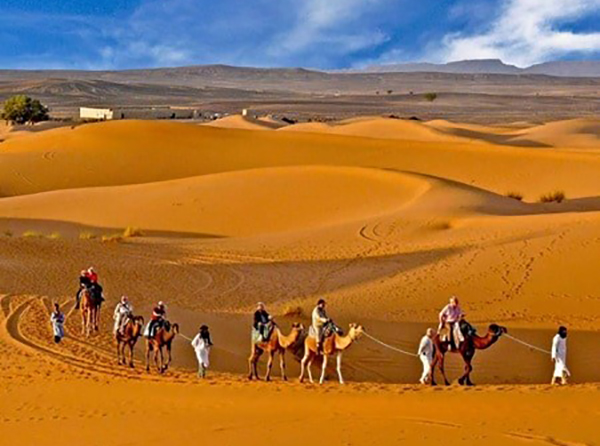 Photo Courtesy of Trafalgar Tours
Canoe along the Zambezi River past hippo and take game drives among one of Africa's densest concentrations of leopards and cast for fighting tiger fish are just a sampling of the once-in-a lifetime adventures you will discover on this safari to Zambia's untamed wilderness.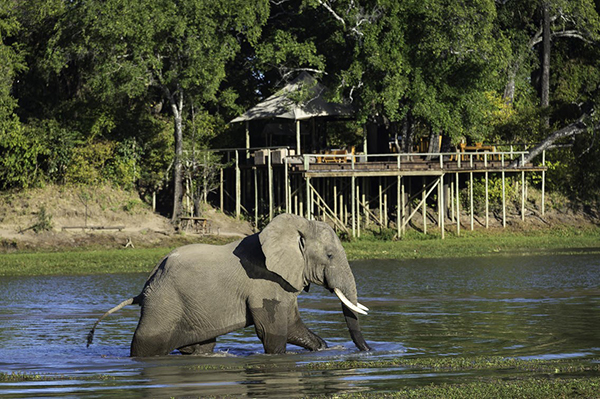 Photo Courtesy of Chindeni Bushcamp
Discover the diversity of wildlife and landscapes in Kenya and Tanzania on this exciting African safari. Sleeping in a luxury tent in the Maasai Mara, Remarkable views of Mount Kilimanjaro. Huge numbers of African wildlife roaming free in their natural environment.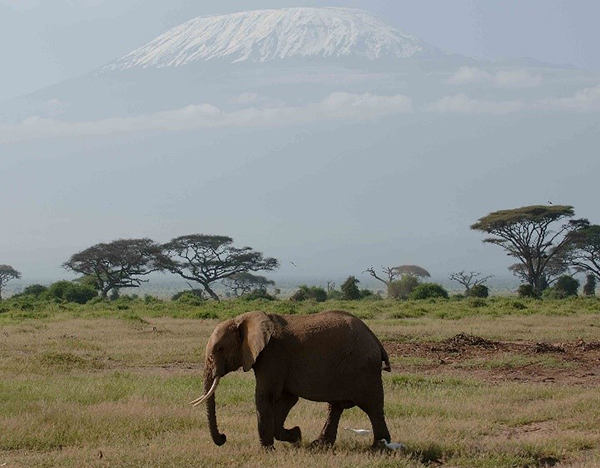 Retreat to an island of great beauty with beaches of powder white sand that extend for miles. Azure seas crisscrossed by local dhows, bewitching coral reefs and rare tropical fish make this the ultimate destination for the ocean-lover.
Step into the magical world of Madagascar. This active adventure takes you in search of camouflaged chameleons, multiple species of the island's signature lemurs, prized orchids and brilliantly-plumed birds.