South Africa is Ready for You
October 14, 2021
By Lucille Sive
I recently returned from an amazing trip to South Africa. This was the first time I have traveled in 18 months.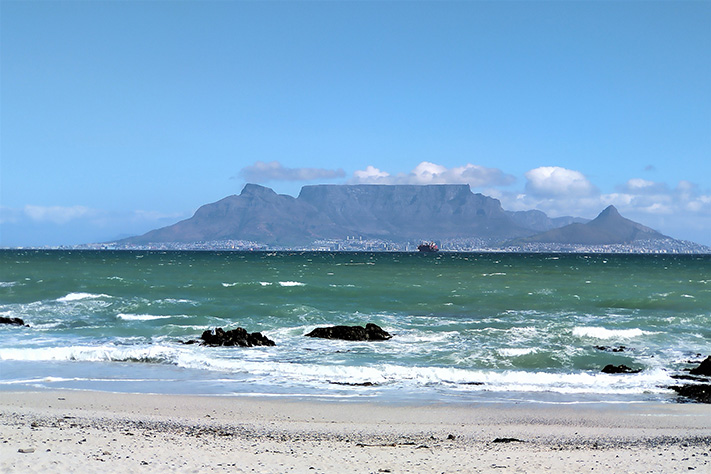 It was wonderful to be back in the bustling and vibrant city of Cape Town to visit with family and friends, enjoy the great food, magnificent scenery and of course the wine.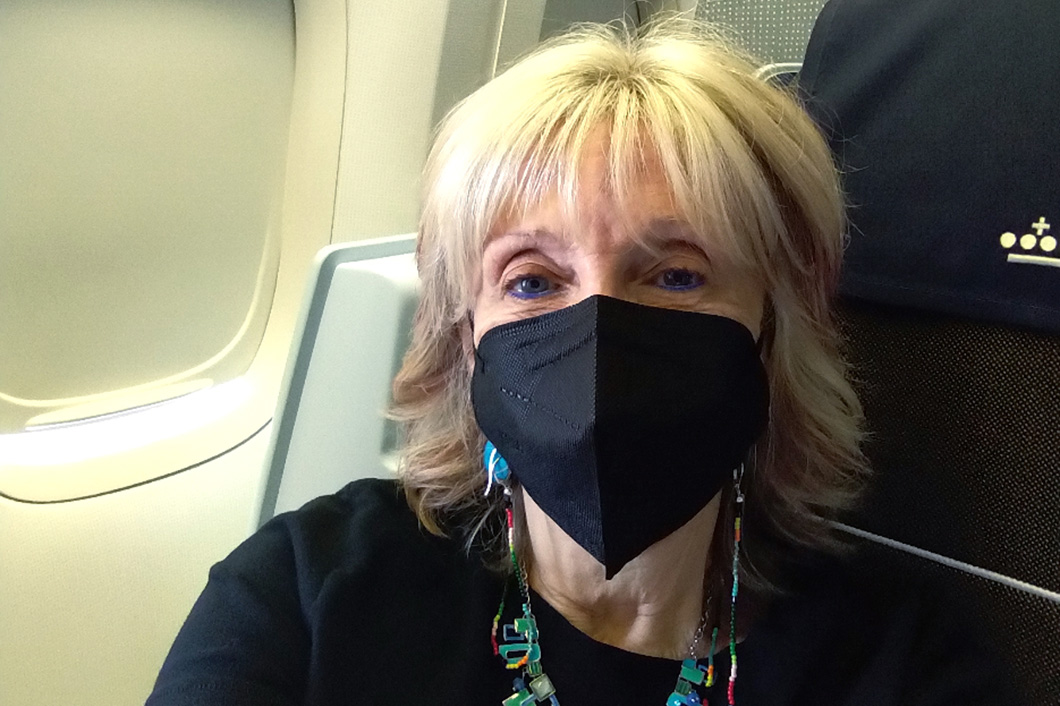 I'm ready to travel
After a lot of planning and preparing, I was finally ready to depart on my trip to Cape Town.
Let me start off by giving you some of my travel tips:
Book with a company that has all the knowledge about the destination and latest travel protocols.
One of my team gave me all the updated information that I needed to make my travels go smoothly. This is the same information we provide all our clients. It was a huge help.
Be well organized and well informed before you travel, during your travels and on your return.
Make a list of what is required for each step of your itinerary.
Fill out all the forms before departure and print them out. It's better to have it all printed out, than to have someone touching your phone. Being organized like this makes the process go so much quicker and smoother.
Work out the right timing for PCR tests, taking into consideration that there may be delays.
Enjoy your airline meals and drinks, as this is the only time you can remove your mask.
Because of the curfew, we decided not to pick up our car rental on arrival, but rather arrange to have a Thompsons Africa (our local team in South Africa) transfer waiting at the airport.
Before I got into the transfer vehicle, the driver/guide took my temperature and had me sanitize my hands. This is something I did so many times, I can't even remember.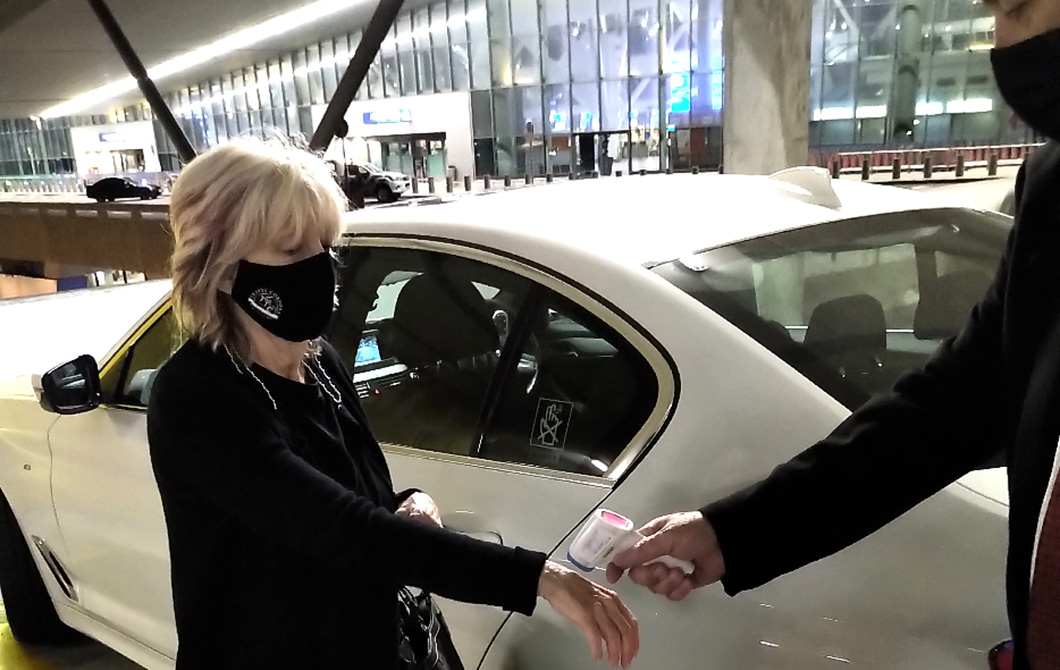 Welcome protocol
I was pleasantly surprised to see that wherever I went, people were following the required protocols. People were happy and ready to get out and enjoy life again.
On arrival at The Twelve Apostles Hotel and Spa we were greeted with the warm welcome and 5-star service that this property is known for. To our delight, they thought of everything, even down to having a challah, candles, and wine in the room for shabbat. They even had the best vegetarian sushi, made especially for me in the room. It's the little things that matter!
While staying at The Twelve Apostles Hotel and Spa overlooking the Atlantic Ocean, I admired the magnificent sunsets daily, enjoyed a glass of wine and snacks at the Leopard Bar, drank tea by the sea on the patio while on the lookout for whales and dolphins, took a walk on the hiking path behind the hotel, flanked by the majestic Twelve Apostles Mountain range and Table Mountain National Park.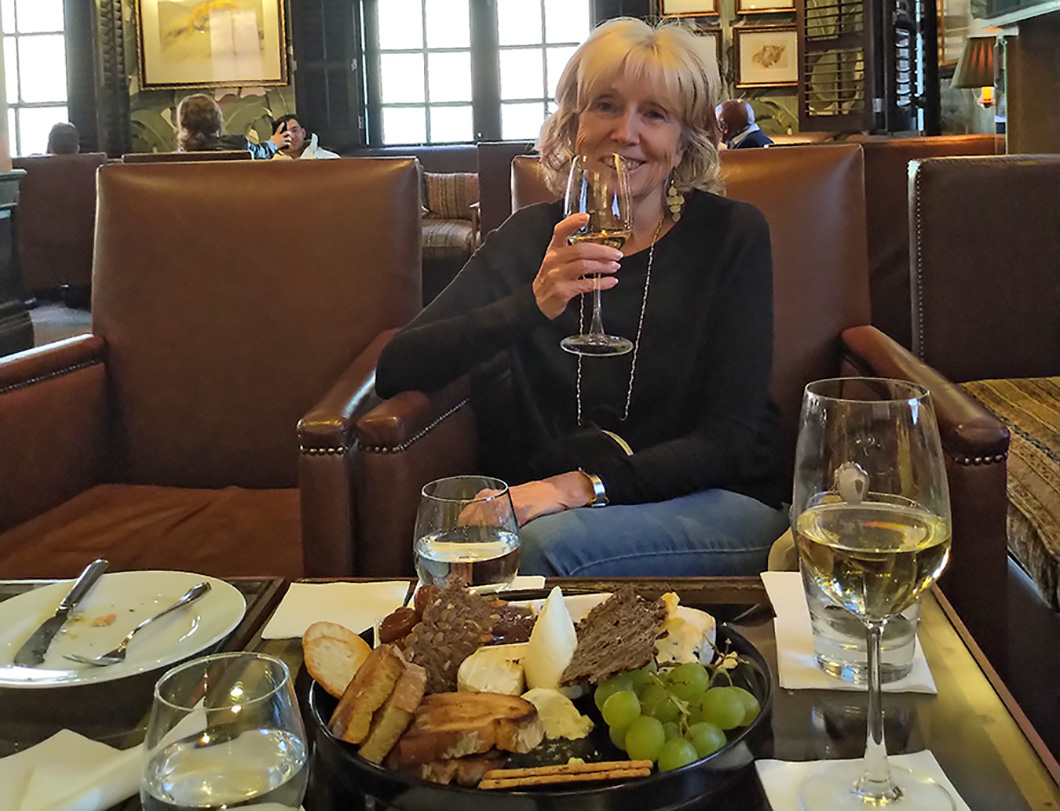 A drink at the Leopard Bar
I also checked out the new helipad that has just opened, where guests can take a short hop to the Victoria and Alfred Waterfront, Bushman's Kloof or Grootbos Nature Reserve. I got to visit the newly opened The Apostles Braai that features barbecue-style cooking.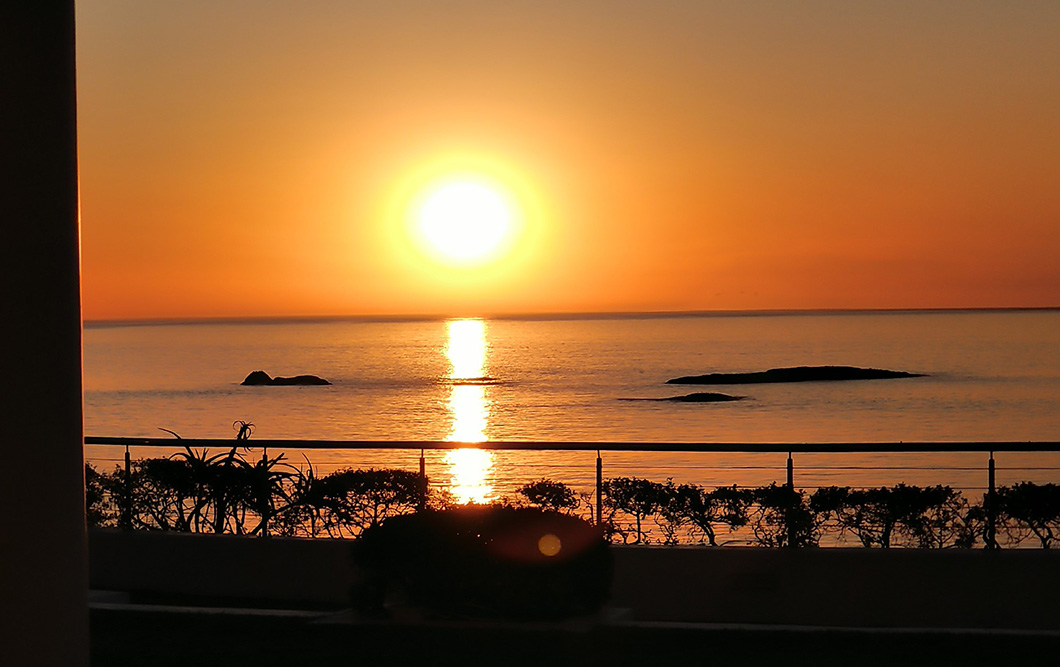 African sunset
After getting the rental car, we drove around a lot. We went to Franschhoek, enjoyed the Cape peninsula scenery including Signal Hill and Blouberg Strand to take in the stunning view of Table Mountain, and met friends for dinner.
We even drove to the hospital where they had a mobile drive-up facility for a PCR test.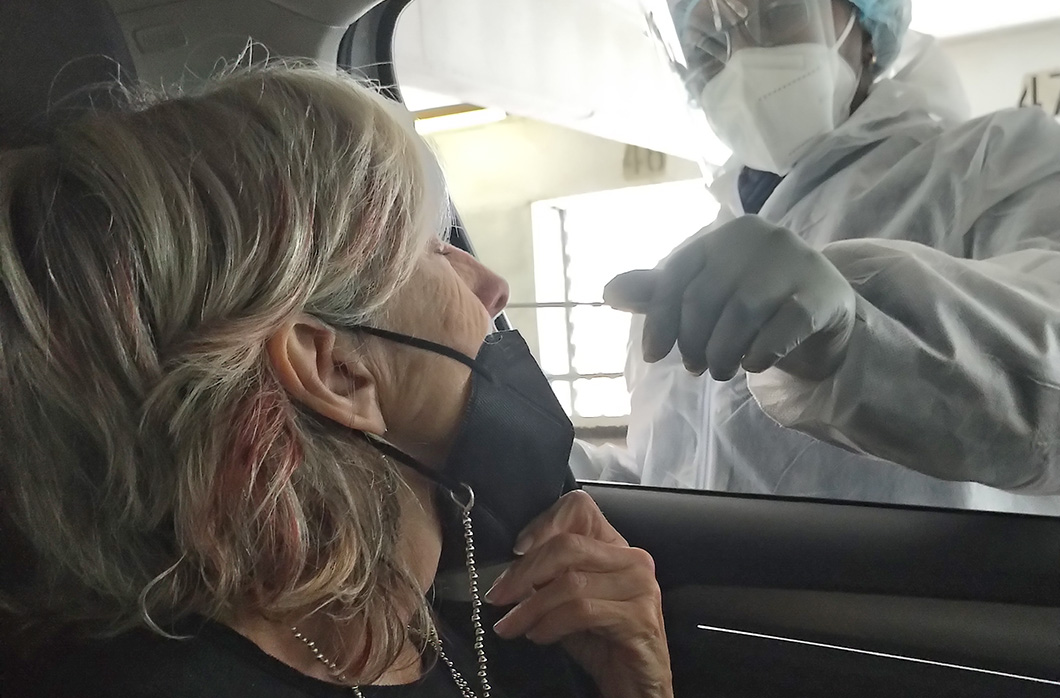 Drive up PCR test
I spent a lovely morning in the Bo-Kaap with Fayruza Abrahams who introduced me to the delicious world of Cape Malay cooking as we made Samosas. The whole experience was colorful, fun, and delicious. The samosa experience takes 2-hours and includes a tutorial on how to mix spices and how to fold and fill samosas. They were so good!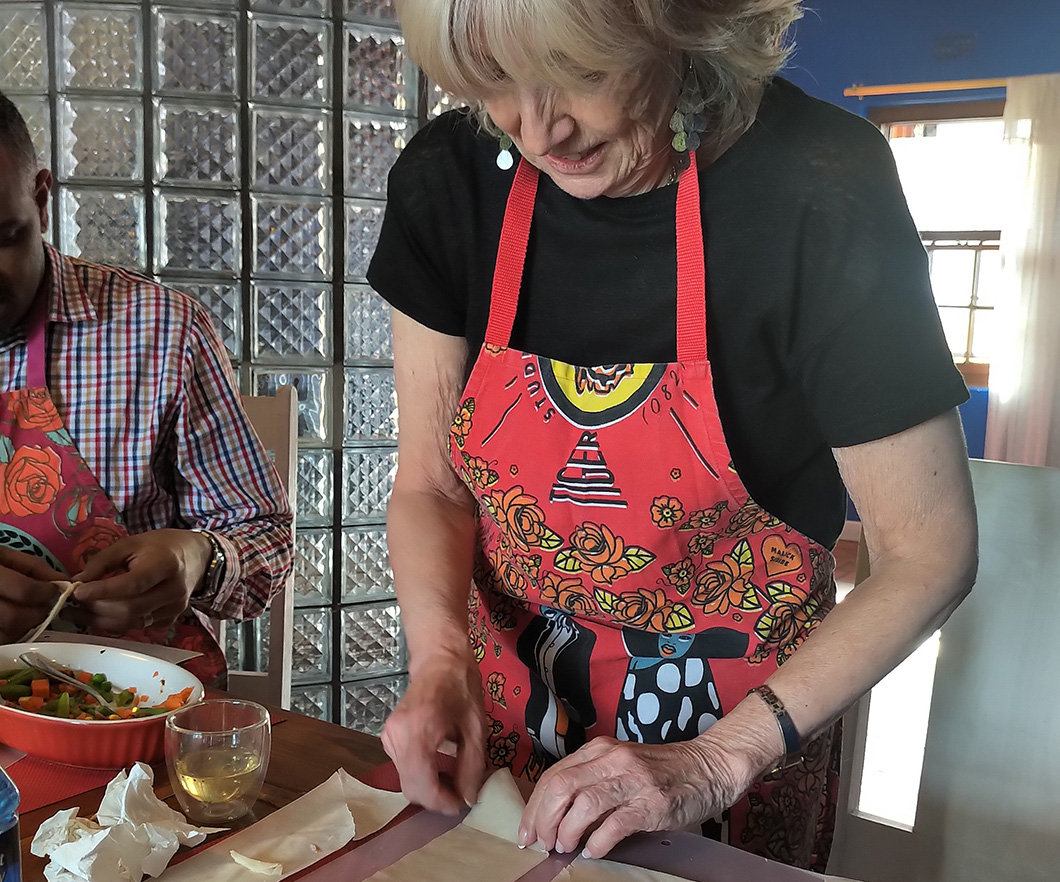 Making samosas
The next day I went with friends to Anthonij Rupert Wine Farm in Franschhoek. It's a beautiful property with a historic manor house and tasting room. You can enjoy high tea; a sparkling wine tasting in the garden and take a scenic tram ride to visit to the Franschhoek Motor Museum.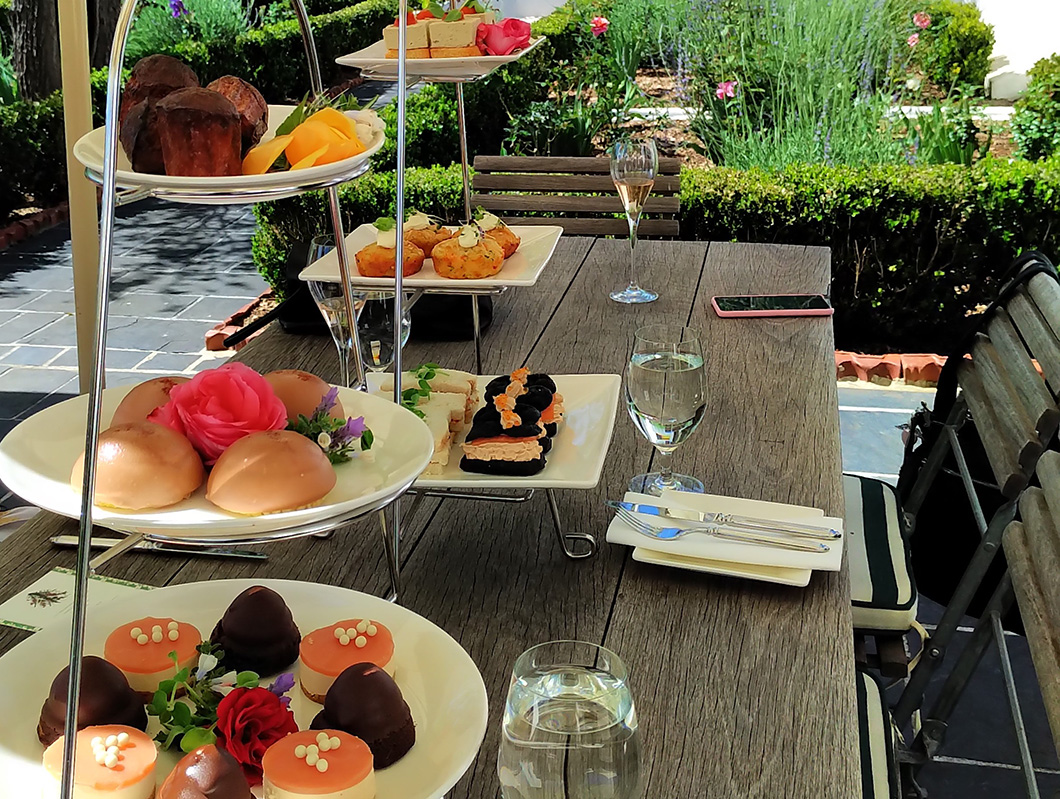 High tea
We had lunch at Orangerie Restaurant at Le Lude, in the most gorgeous setting where the food is fantastic, the wine excellent and the service even better.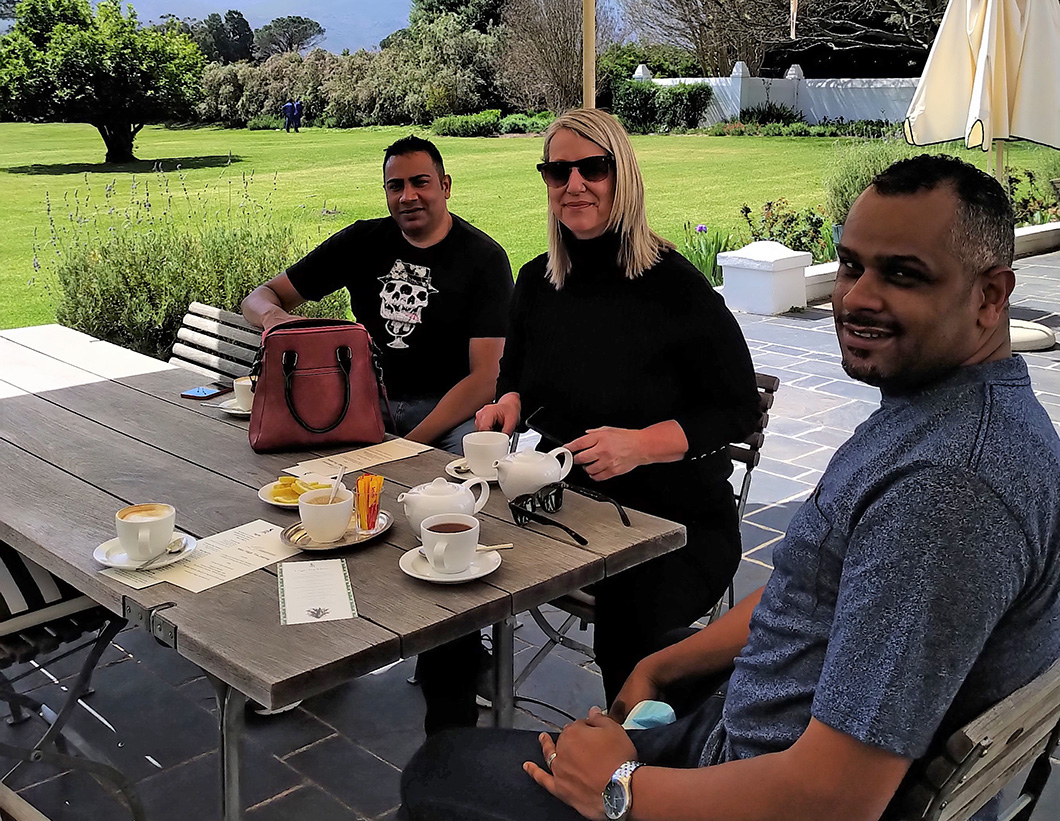 Lunch with friends
I also met with my old friend James Fernie, the Director of Uthando, who we have partnered with. Uthando (which means Love) South Africa, is a Fair Trade in Tourism certified non-profit organisation. This is a full circle project that is very close to my heart.
We had blankets and dolls made by the ladies at eKhaya eKasi, a non-profit Art and Education Centre in Khayelitsha to give to underprivileged children. It's all about a hand up not a handout, and what we can do for the people.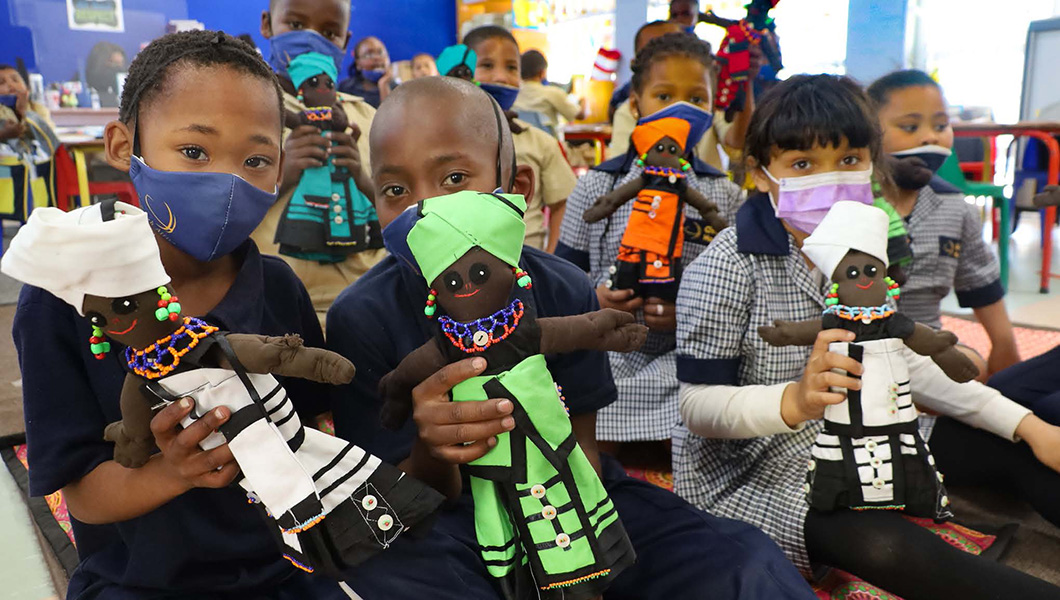 Dolls and blankets for the children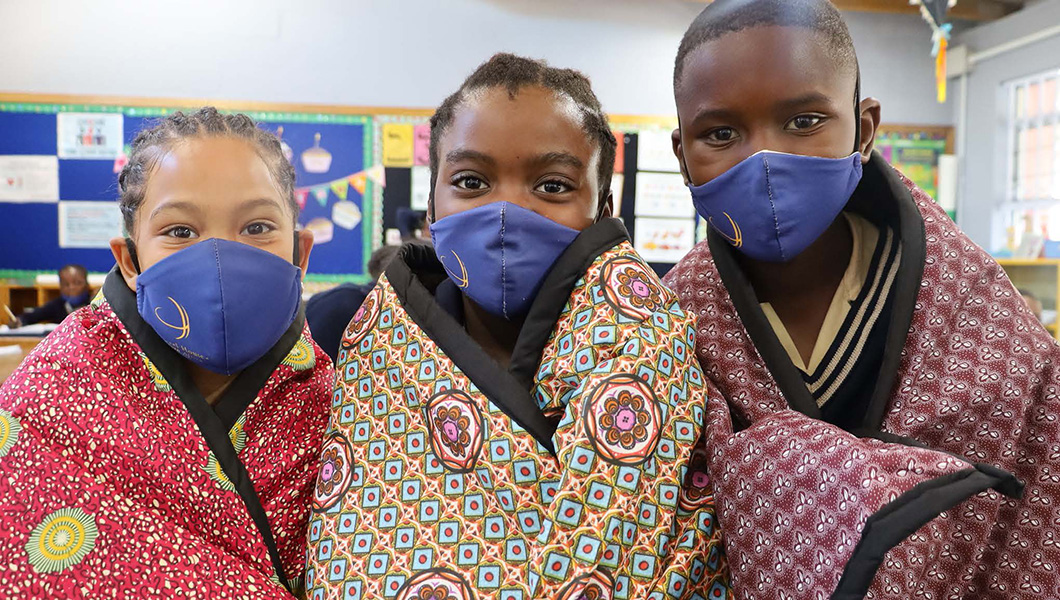 In the end, I have to say that I felt comfortable every step of the way during my travels. Yes, it's ok to travel, just follow the protocols and be organized. I have returned rejuvenated and excited, as travel is a huge part of my DNA, and I am sure yours too. I am putting my money where my mouth is, and I will be traveling to Kenya in February 2022.
Stay tuned as we have some exciting new 5-star experiences, exclusive to our Lion World Travel clients, coming soon.