In Celebration of Earth Day
April 28, 2023
Our thoughtfully curated itineraries are all about the Planet, the People, the Wildlife and wide open spaces. 

As a Lion World Travel guest, you will enjoy many experiences on your trip that align with our values of sustainable tourism. MAKE TRAVEL MATTER® Experiences advance the United Nations Global Goals and positively impact our travelers and the communities we visit. They are chosen with great care using an assessment endorsed by sustainable tourism experts. We choose experiences, restaurants and lodges that make a powerful impact through their actions.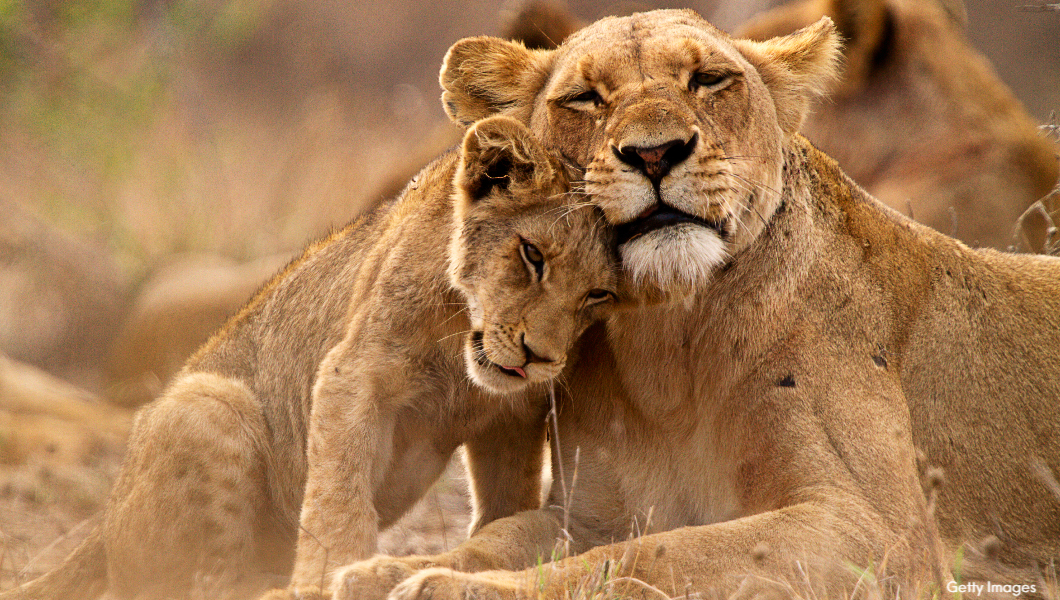 At Lion World Travel, Earth Day doesn't just come around once a year. We reduce our environmental impact and give back to the communities we visit. Our MAKE TRAVEL MATTER® Experiences connect travelers with the places, wildlife and people where their dollars have the greatest impact.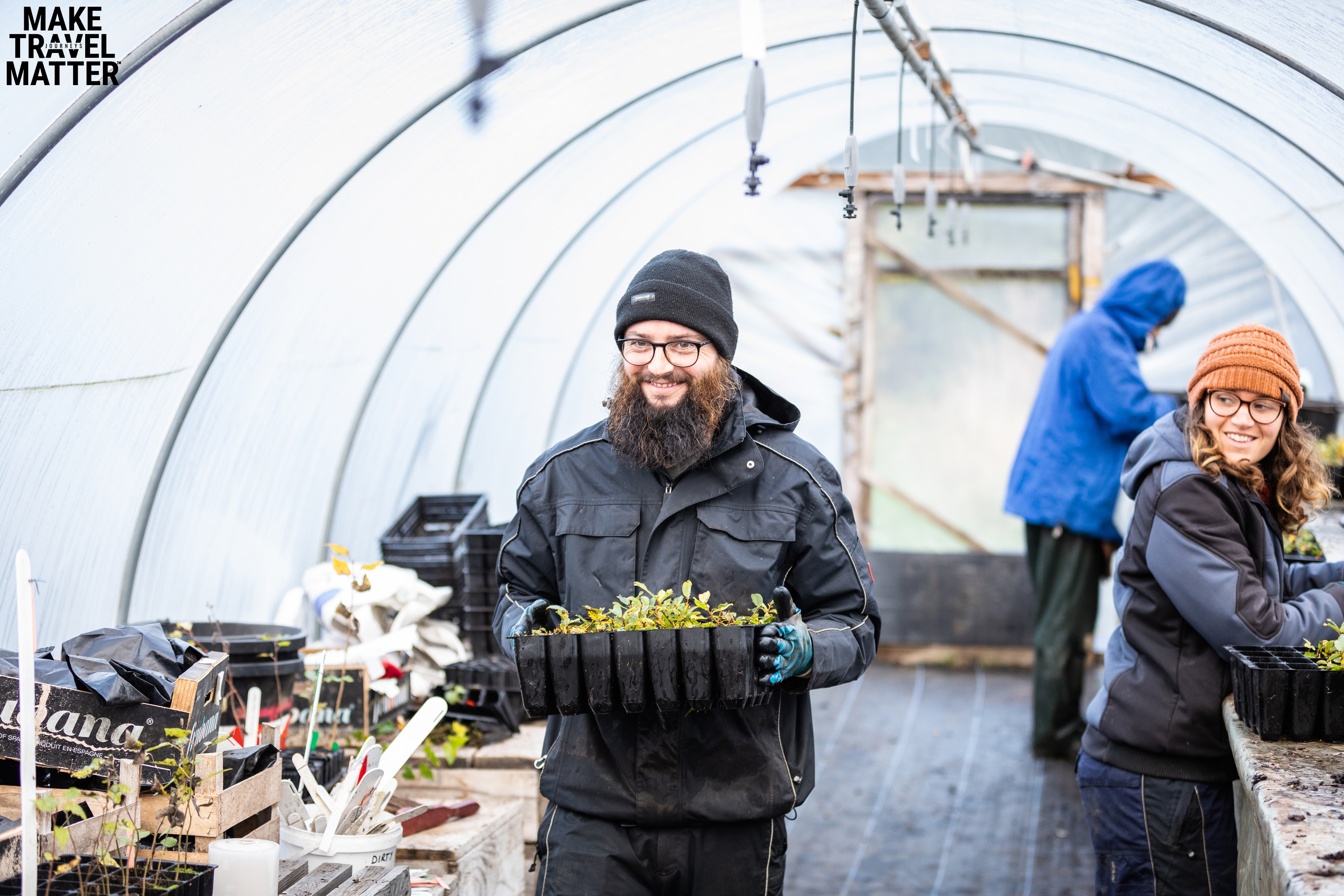 Trees for Life
Our not for profit the TreadRight Foundation is excited to partner with Trees for Life and support its Wild Pines project. This is the first TreadRight project announced since our shift in focus to prioritizing investments in nature-based solutions. 
Our thoughtfully curated itineraries are all about the Planet, the People, the Wildlife and wide open spaces. It's about helping people help themselves. Giving a hand up and not a handout.
On Luxury South Africa you will be mesmerized by the wildlife at the elegant Sabi Sabi Bush Lodge and stay in luxurious accommodations in Cape Town. While on safari you learn how Tourism benefits Community and Conservation at Sabi Sabi on an immersive Community Tour, with a visit to the Marula Water Tower to view the recently built solar powered water pump offering filtered water to the community.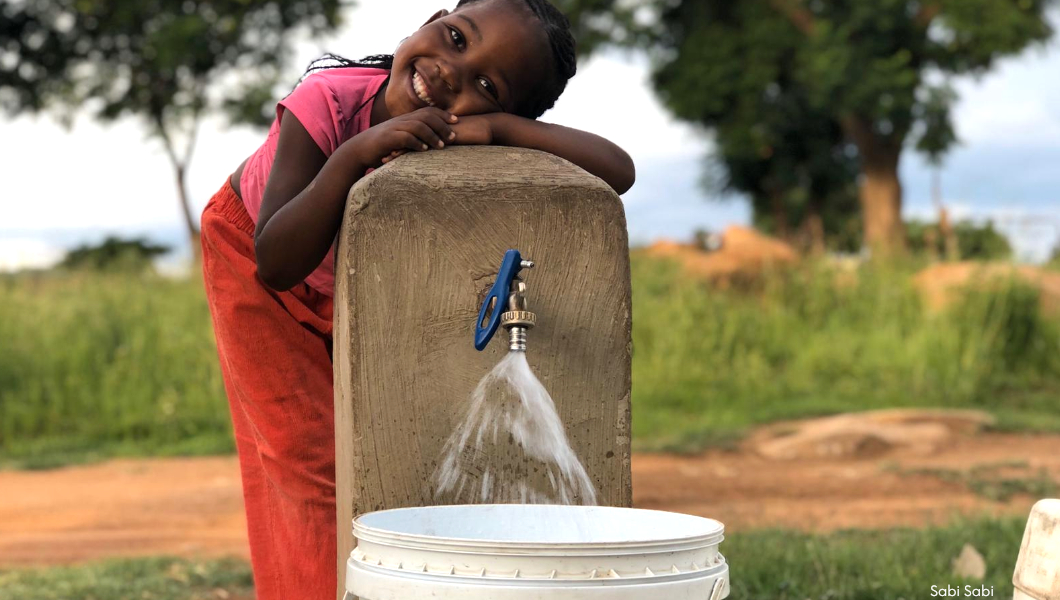 Community Tour at Sabi Sabi
Swa-Vana Care Centre – a centre for young people including children with disabilities as well as children living with HIV / AIDS, ensures that the children are well nourished and have a safe space after school.
The Digital Learning Centre – see how technology is used to teach Grade 4's English and Math and offers the school leavers a place to start molding a career in hospitality and Tourism.
Continue to the Marula Water Tower to view the recently built solar powered water pump offering filtered water to the entire community of Huntington. The tap network project spans a 2-mile radius around the pump, making this a fully sustainable community. They are also turning the site into a community vegetable garden which will feed the village and lodge.
The last stop will be a visit to the Traditional Healer (the Induna) before returning to camp.
Tented Safari in Style experience in the Shamwari Private Game Reserve, lets you visit the Shamwari Wildlife Rehabilitation Centre that helps to rehabilitate and care for sick, injured, abandoned or orphaned animals under the care of their professional veterinary team. Once these animals have been nursed back to health, they are released back into their natural habitat. The experience educates our guests on the importance of wildlife conservation and contributes to their restoration or repopulation.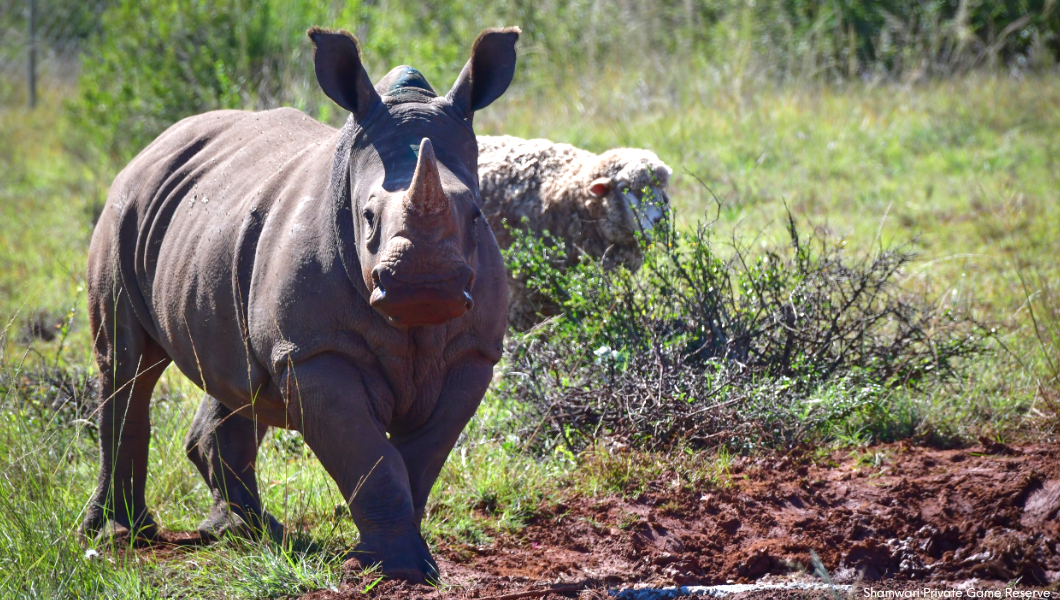 Platinum Botswana safari showcases and supports renewable energy and takes action on climate change and reduces its impacts. Enjoy a magical meerkat experience at Jack's Camp, the wildlife rich Zarafa Camp, and ultra-luxury at Xigera Camp in Botswana. This luxury safari is for those who want something different.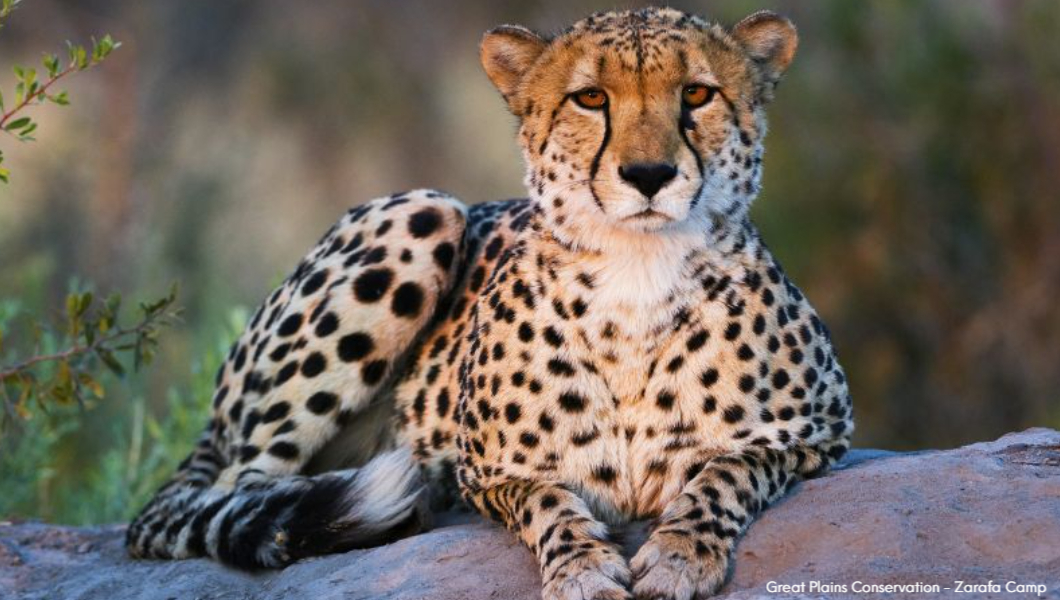 At Zarafa Camp, conservation is only successful when communities living alongside wildlife and protected areas are afforded opportunities to learn, interact, and benefit from these conserved areas. The local community is supported in their journey to prosperity, with strong links to the environment.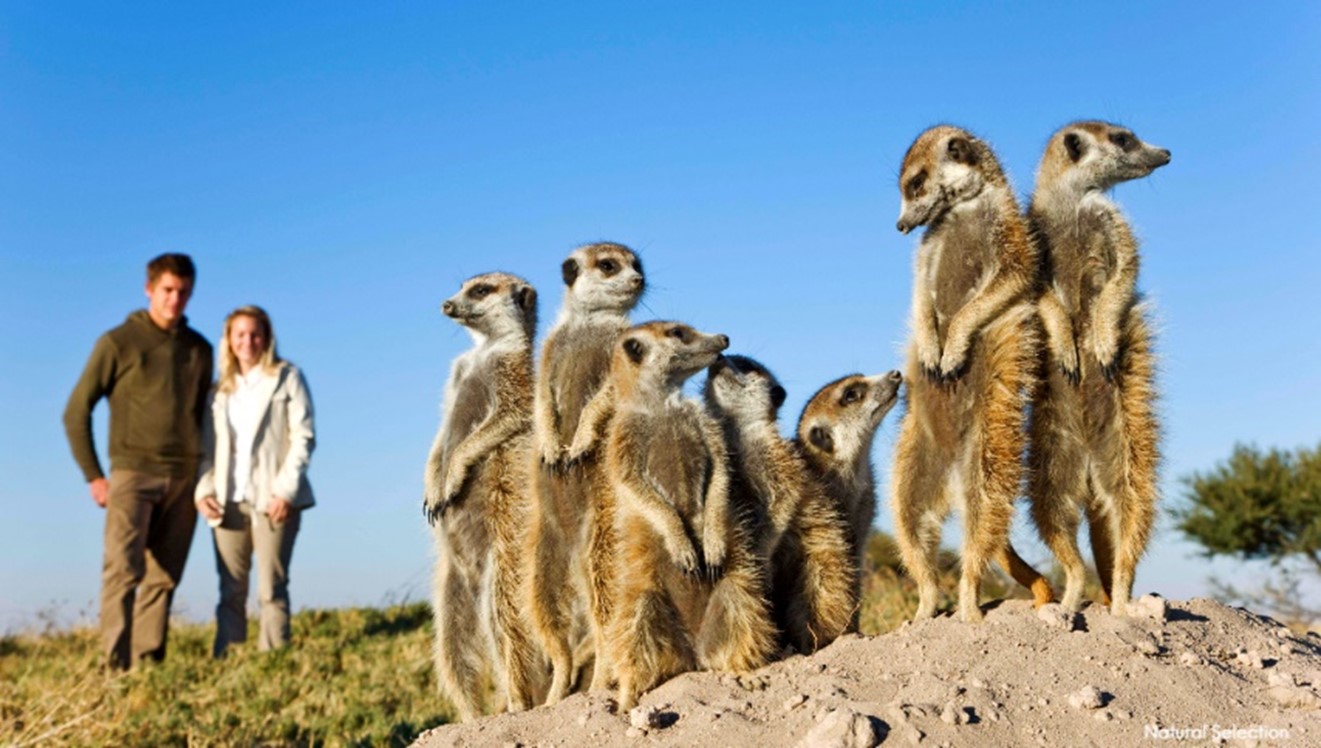 Jacks Camp is located on the edge of Botswana's Makgadikgadi Pans. The experiences here are immeasurable with a Meerkat interaction, Zu/'hoasi Bushmen share insights into their ancient culture, elusive species and desert-adapted animals and old Baobab Trees.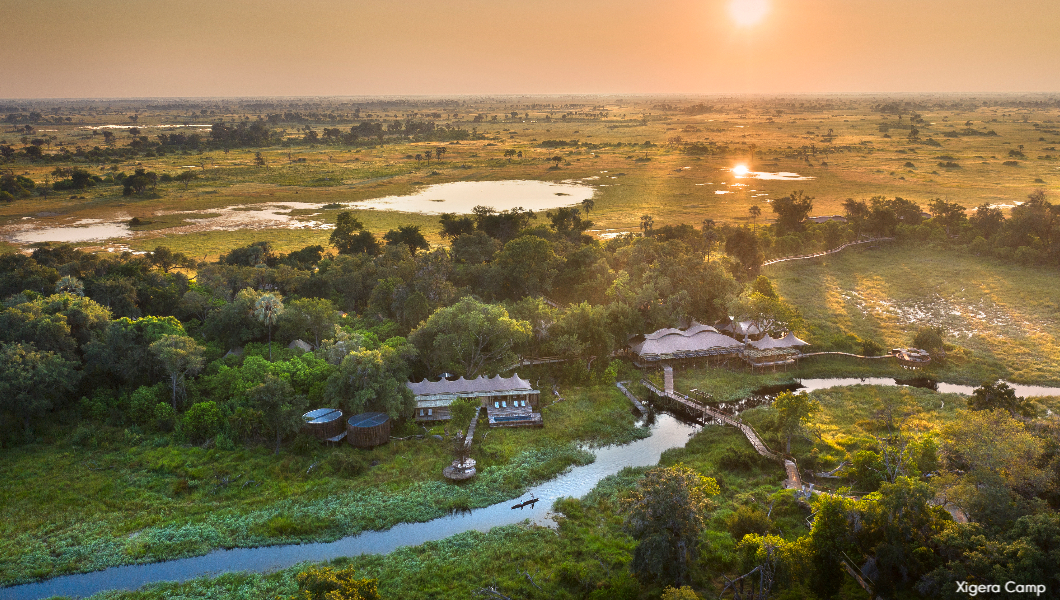 Protecting the Okavango Delta is at the heart of Xigera Safari Lodge. Energy production, eliminating single-use plastics, caring for the environment and empowering the local community is a priority in every aspect of the lodge operations and your stay helps contribute to helping protect the Okavango Delta for future generations. Xigera is surrounded by palm-filled islands, breathtaking floodplains, and riverine forests: a pristine lacework of islands, papyrus swamps and dense trees. Each guest suite is fully air conditioned and solar powered by the Xigera Energy Centre, which supplies over 95% of Xigera's energy needs. Water is also purified using an innovative Reverse Osmosis mineralizing process, to enable guests to drink the water.