My 2021 #TTCTop3 Bucket List
December 17, 2020
By Lucille Sive
As 2020 comes to an end, it's time for reflection. We can't pretend that life is anywhere near normal, but it would be nice to think that we are all seeing some green shoots of normality.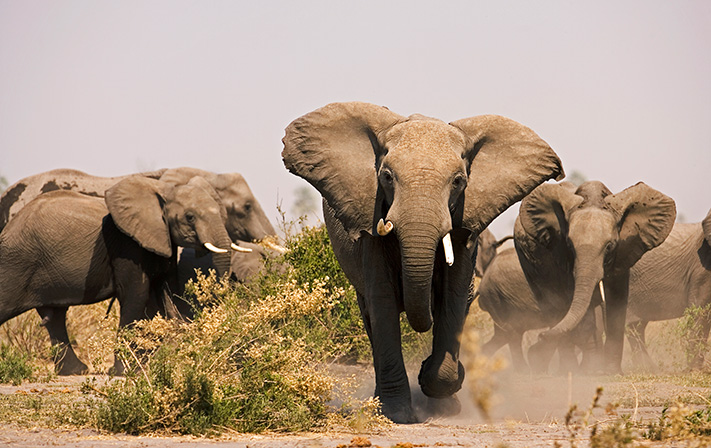 As I put together my top list of trips for 2021, I am always inspired by my home continent of Africa. I have traveled to Africa many times, but one thing I've learned is that there is always something new to see and somewhere new to go on this beautiful continent! It's a place that combines superb wildlife safaris with incredible accommodations, historic and cultural sites, world-class museums and bustling markets, as well as great restaurants and wonderful shopping. It is also a great destination for those who are looking to travel sustainably.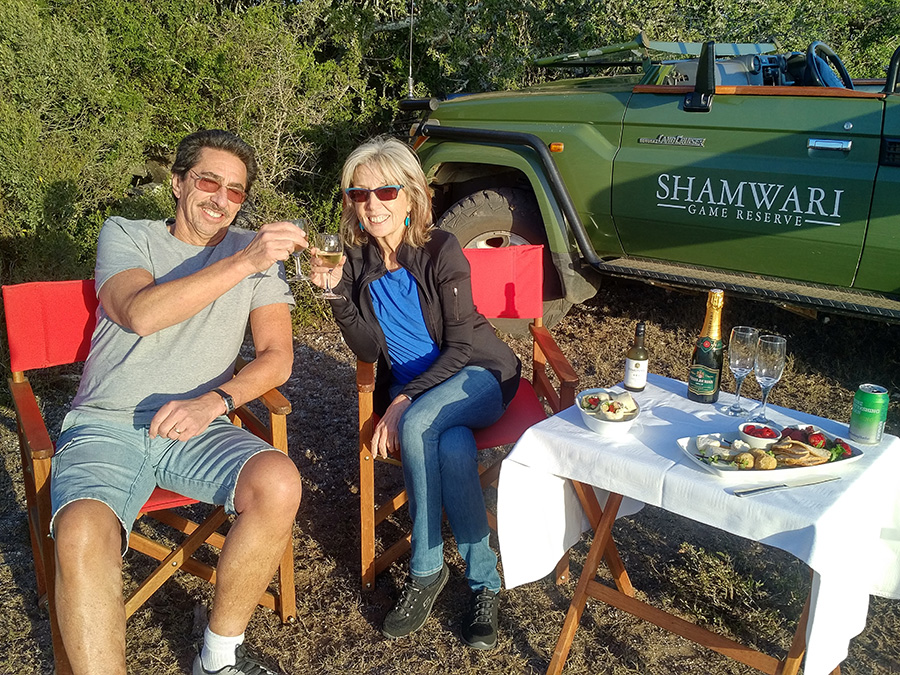 Lucille and Robert on safari
My first Africa trip that I have chosen is Lion World Travel's Platinum Botswana. This is a luxury safari for those who want something different! Enjoy the Okavango Delta, Kalahari Desert, Makgadikgadi Pans, Selinda Reserve and Moremi Game Reserve. I'm planning to visit Xigera Safari Lodge and Jack's Camp in February and I couldn't be more excited.
Discover striking scenery and wildlife in pristine and unspoiled wilderness areas. Glide silently in a mokoro canoe on the waterways of the Okavango Delta. Experience the second largest Zebra and Wildebeest migration in Africa. Have a special Meerkat experience at Jack's Camp and view the amazing wildlife at Zarafa Camp. Relax in ultra-luxury at Xigera Safari Lodge in Botswana, where no detail has been overlooked and enjoy superb cuisines by top notch chefs.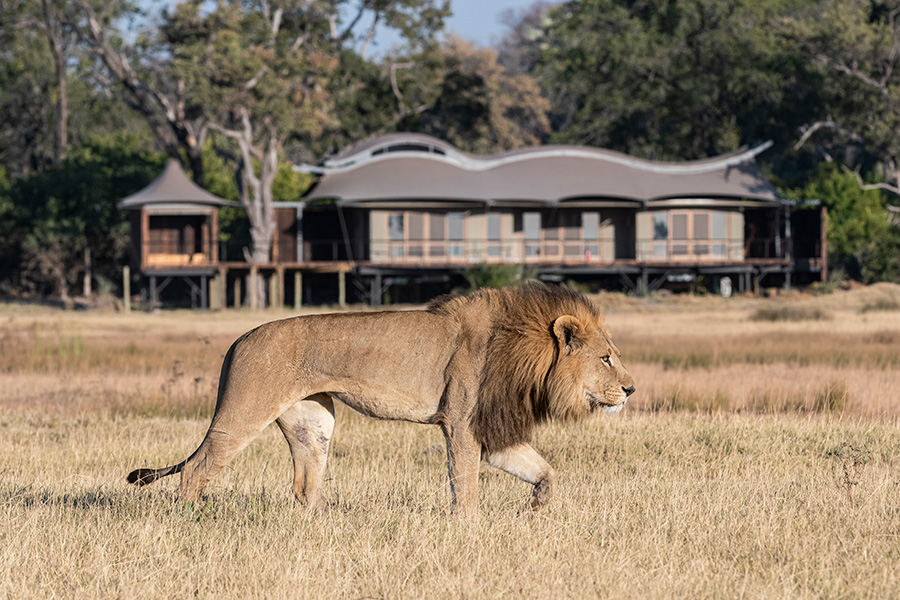 Lion in front of Xigera Safari Lodge
I've been to Namibia before but would love my second Africa trip to be African Travel's Desert and Dunes.
On this flying safari, scale the iconic red dunes of Sossusvlei, explore remote, rugged landscapes spending time with the people who live in this harsh environment. Track black and white rhino, learn about ground-breaking giraffe research, sleep in a shipwrecked lodge (one of the most unique accommodations, unlike any other on the African continent) and marvel at the magnitude of your surroundings!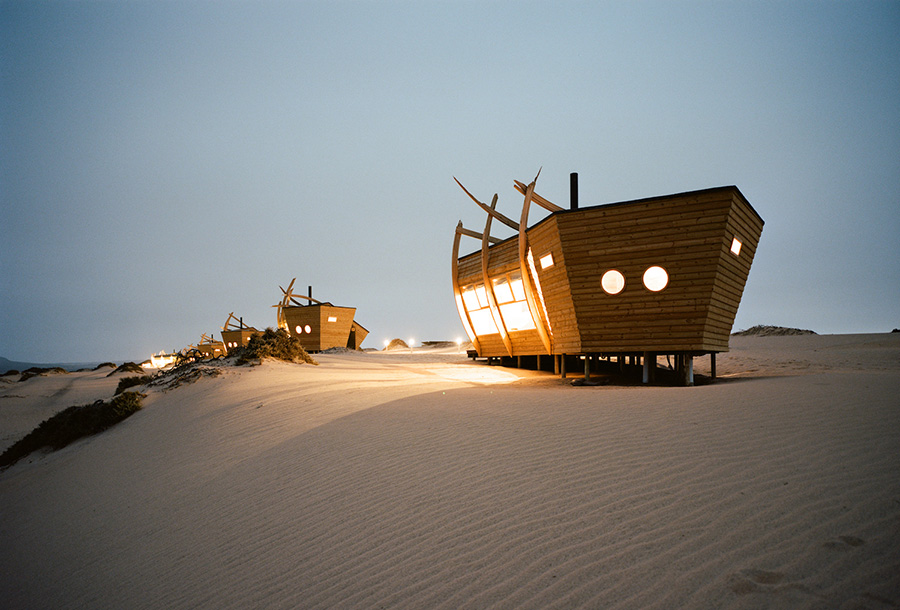 Shipwreck Lodge
Namibia's landscape is its defining natural asset, with each region filled with awe inspiring wonders. Go in search of desert adapted elephant, giraffe, lion, rhino, mountain zebra, and oryx. I want to enjoy a night under the starry skies in an open-air 'star gazer' room in Africa's first designated International Dark Sky Reserve and one of the least light-polluted areas in the world.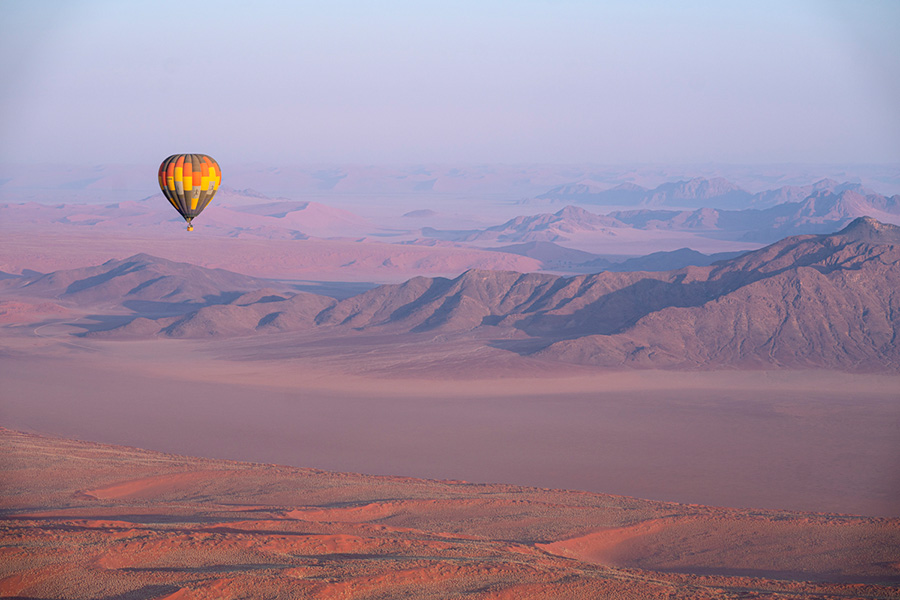 Hot air ballooning at Kwessi Dunes
While I am biased towards Africa, Japan is a destination that is on my bucket list. As a proud member of The Travel Corporation (TTC) family of brands, I have access to a remarkable collection of diverse travel experiences. I look forward to traveling on Luxury Gold's Majestic Japan itinerary.
I can't wait to experience Japan's neon-lit highstreets, ancient temples and boundless natural beauty. I want to explore all the iconic sites, taste exotic flavors and wonder at Mother Nature, on this journey via bullet train from cutting-edge cities to unexplored wildernesses all in luxurious comfort. This comprehensive itinerary has many stops and list of activities is extensive.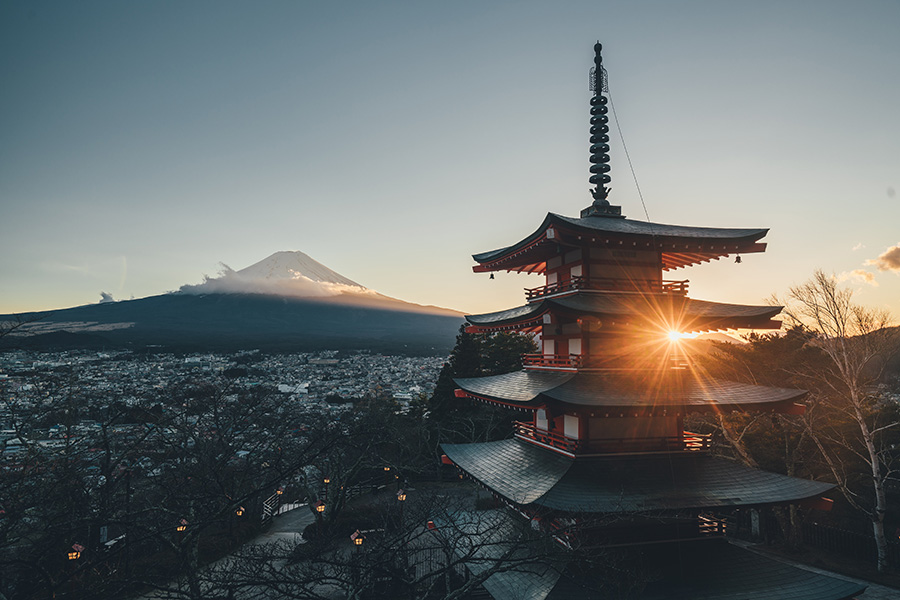 Temple, Fujisan and sunrise – Tianshu-liu
Osaka, to view traditional Japanese architecture and stroll through Donburi Street
Catching views of mountains and quaint Japanese towns along the way on the Bullet Train
Visiting the emotive Hiroshima Peace Memorial Park
Discover the ancient culture of Kyoto and the vibrant Geisha district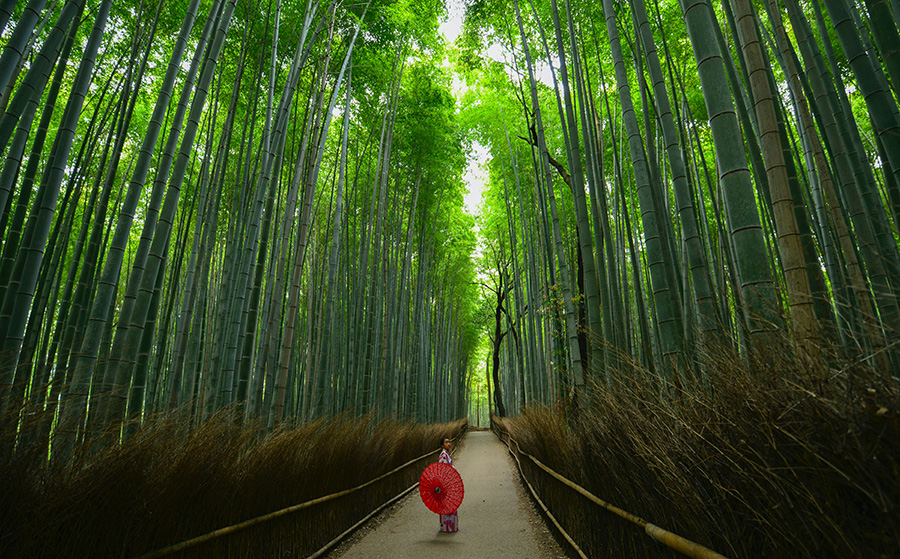 Bamboo Forest – Walter Mario Stein
Exploring Tokyo's local backstreet foodie hub and Ginza – the shopping district also known as the Champs- Elysees of Tokyo
The peacefulness of Lake Kawaguchi
Mt Fuji's Icchiku Art Museum to see traditional kimono displays
Learn about the meticulous care and nurturing of cherry blossom trees from a cherry blossom doctor at Hirosaki
I can't wait to travel there to experience it all!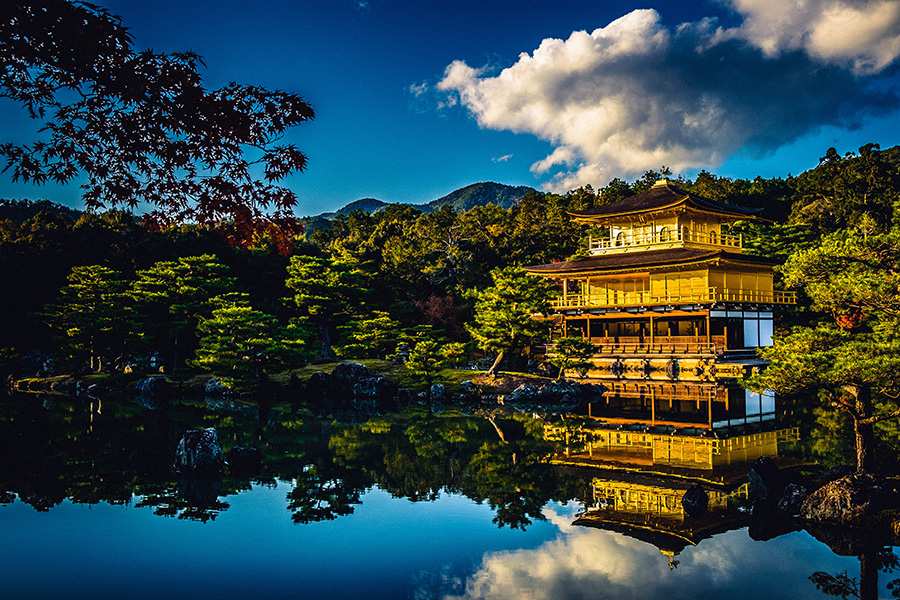 Kyoto Prefecture, Japan – Erik Eastman
When you book with Lion World Travel or any of The Travel Corporation Brands, we want you to know that your personal well-being is our top priority. We want you to travel well and travel confidently! Have confidence that our company is committed to providing a safe, worry-free travel experience for you. Have confidence that we have carefully planned out every aspect of your safari or trip with your well-being in mind. Have confidence knowing that we are part of The Travel Corporation, a financially healthy, family-run company that has been around for more than 100 years!
Join us! We are a dynamic company and committed to professional growth to all employees – when you grow, we grow as a company. We hire the best talent, so why not join the fun at The Travel Corporation a great place to work. Get in touch people@ttc.com.