Choose to Challenge
March 8, 2021
Observing International Women's Day this month, we explore our CEO, Lucille Sive's journey and the African women who inspire her. Coincidentally, Lucille shares her birthday with International Women's Day on March 8th.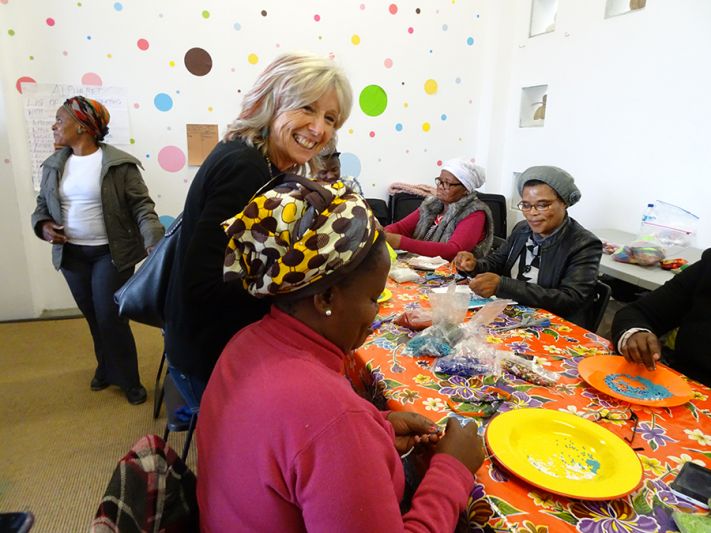 Born in South Africa, Lucille helped close the gender gap for female leaders in the travel industry after becoming the first woman executive in North America for The Travel Corporation (TTC), (outside of the Tollman family, who founded the company). Lucille's passion and support for African tourism is represented through her heavy involvement in community projects, many of which help uplift women's livelihoods in Africa.
Lion World Travel has partnered with many different projects ranging from immersive volunteer opportunities, rhino conservation and local community development. Lucille is proud of being able to partner with various community and conservation initiatives in Africa, especially all of the women's projects that we're able to support. All of Lion World's client gifts are made by women in Africa and range from handmade masks, handmade beaded items, cookies and more.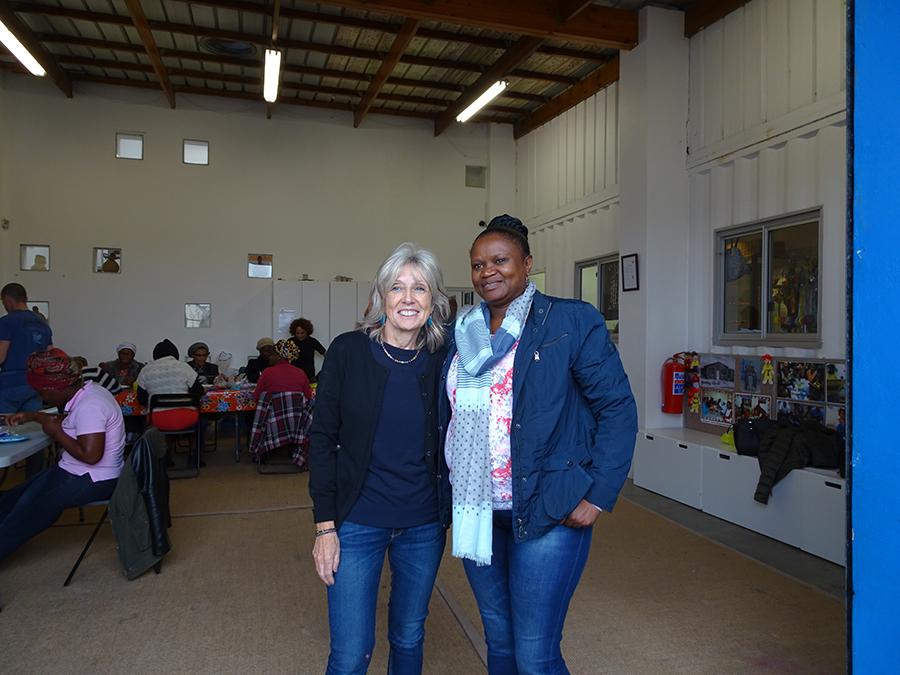 Lucille and Lulu
(Click on photo to view larger)
One of Lucille's favorite community projects is Uthando—a unique non-profit organization which raises funds for life-changing community development programs in Cape Town. "There's something about Uthando that spoke to my heart.," says Lucille. Many of the projects by Uthando, which means "love" in Xhosa, help disadvantaged women in the Khayelitsha township gain skills and earn income.
The eKhaya eKasi "Home in the Hood" Art and Education Centre is a vibrant community resource that offers after-school programs in literacy and performing arts for children and assists unemployed adults with job skills and entrepreneurship training. Beading and weaving are among the skills women learn here, and the artisanal gifts they make and sell allow them to support their families while improving the health of their local community.
On a spot of fate in 2019, Lucille became friends with the incredible Agnes Elisa Mushi in a Maasai market in Tanzania. Agnes sells triple layer masks and beaded coasters and bracelets which are made by a group of women who live in an isolated area of the Mkonoo-Terrat Villages outside of Arusha Town. Lion World purchases their masks and beadwork as gifts for our guests. It helps these women, who are mostly single mothers and widows immensely as they can work from home while taking care of their families.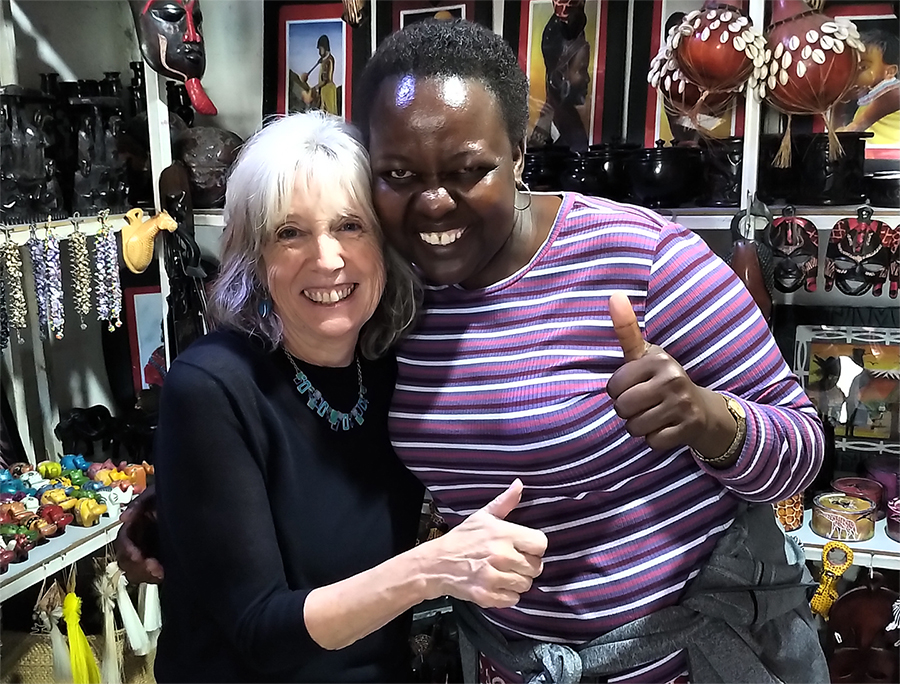 Lucille and Agnes
(Click on photo to view larger)
The campaign theme for International Women's Day 2021 is 'Choose To Challenge'. A challenged world is an alert world. And from challenge comes change. As one of the first women in the travel industry to break the proverbial "glass ceiling," to opting to only partner with female run businesses for Lion World client gifts, Lucille has chosen to challenge and will continue to do so to help empower women and to create an inclusive world.
Africa connects us to incredible women entrepreneurs and we thank Lucille for her personal progress in helping to enrich female-focused businesses and achievements.
International Women's Day | #ChooseToChallenge