Why We Love Tanzania
November 15, 2021
It is Tanzania's incredible diversity of game-viewing areas with unparalleled numbers of animals, herds of elephant, giant migrations of zebra and wildebeest that appeals to us. We love Tanzania from the snow-capped summit of Mount Kilimanjaro to the vast herds of game grazing on the endless plains of the Serengeti and the game rich Ngorongoro Crater, as well as the sun-kissed beaches of Zanzibar to the people. Tanzania is home to some charming hosts. There are a few different tribes who make their lives in the bush, but the most well-known is the colorfully dressed Maasai.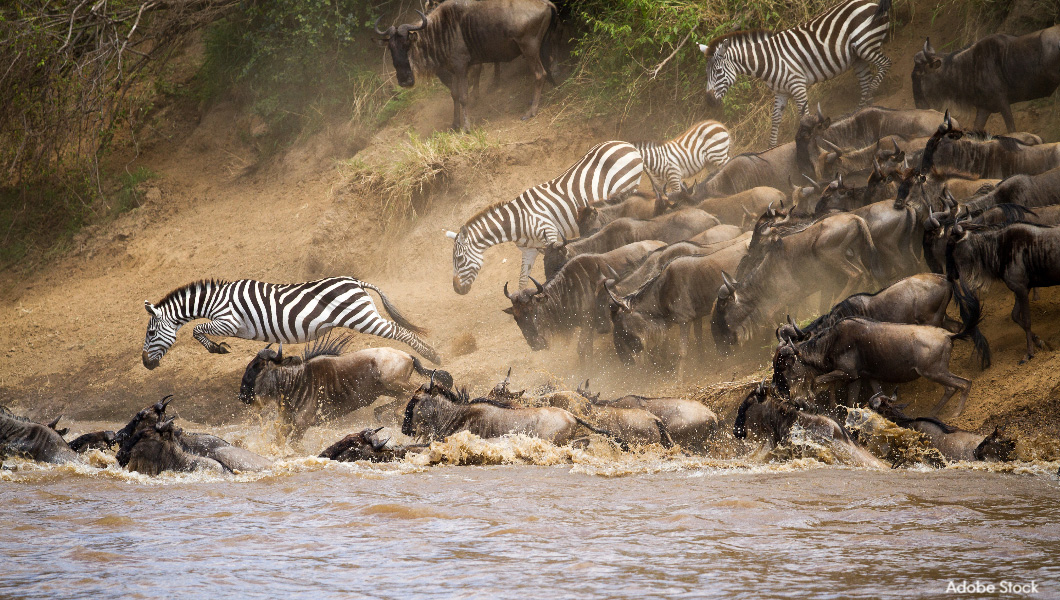 Lion World Travel's Ultimate Guide to Tanzania and Zanzibar.
Serengeti National Park
Game viewing is always exceptional in the Serengeti. Golden-manned lion, leopard, cheetah, hyena, elephant, jackals, wild dogs, topi and impala are just a few of the hundreds of different species that roam the massive park. Traverse the great plains in search of the migratory herds of zebra, wildebeest and other grazing animals and their territorial predators: lion, leopard, and cheetah. The grasslands and savannahs of the Serengeti National Park sustain a huge animal population and are world-famous for the Great Wildebeest Migration which usually occurs between May and August. There are also wooded hills and towering termite mounds, rivers lined with fig trees and acacia woodland-stained orange by dust. There are more than 500 bird species, ranging from the outsized ostrich to the bizarre secretary bird of the open grassland, and the black eagles that soar effortlessly above the Lobo Hills.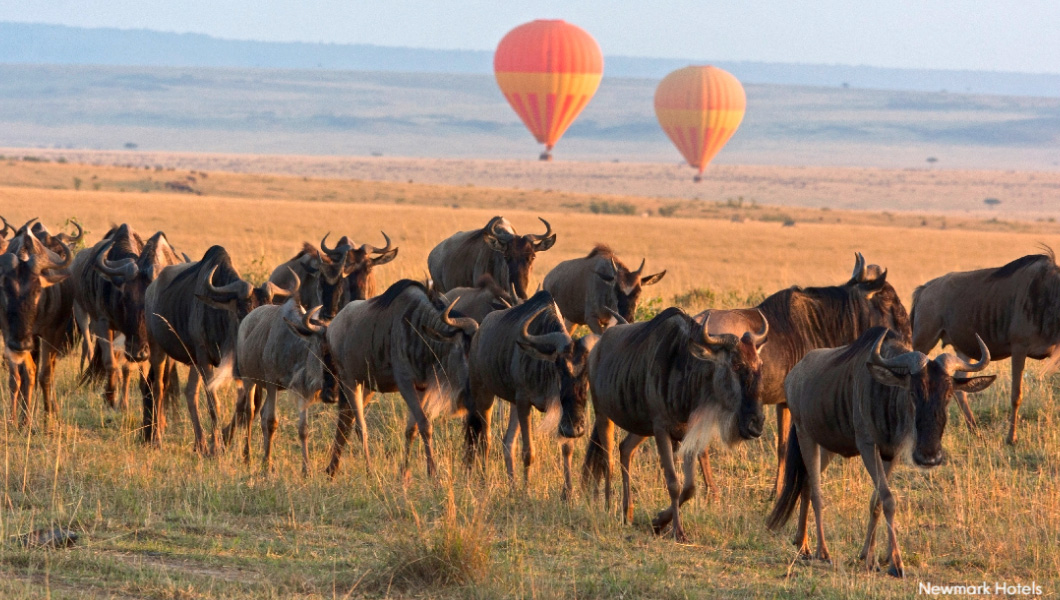 Suggested Safari: Tanzania in Style
Ngorongoro Crater
The Ngorongoro Crater is a remnant of an ancient volcano that collapsed over 2 million years ago, leaving a flat plain area ringed with steep walls, which now has a large soda lake, fresh springs and sheltering forests. Known as 'the eighth wonder of the world' the Ngorongoro Crater is one of Africa's best-known wildlife arenas with one of the greatest concentrations of wildlife in Africa. Descend 2000 feet into the Ngorongoro Crater, a world heritage site that is a haven for a variety of wildlife. Deep within the crater, some 25,000 large mammals wander the plains and forests, dominated by enormous bull elephants and rhinos. Along with the large concentration of animals in the crater you may also see the "Big Five" - lion, elephant, buffalo, rhino and leopard. The structure of the crater and the wildlife it attracts makes for a great African wildlife experience.
Suggested Safari: Discover East Africa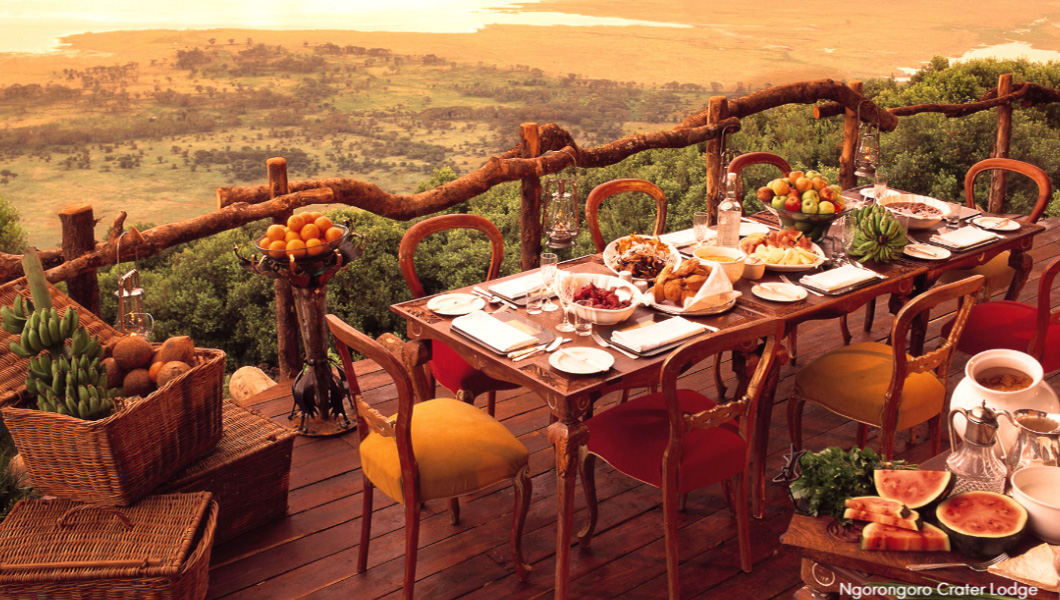 Tarangire National Park
In Tarangire National Park, baobabs dwarf the herds of elephants that feed beneath them. The main highlight is elephant, which gather here in enormous numbers during the dry season June to December. Herds of up to 300 elephants scratch the dry riverbed for underground streams, while migratory wildebeest, zebra, buffalo, impala, gazelle, hartebeest, and eland crowd the shrinking lagoons. It's the greatest concentration of wildlife outside the Serengeti ecosystem - a smorgasbord for predators – and the one place in Tanzania where dry-country antelope such as the stately fringe-eared oryx and peculiar long-necked gerenuk are regularly observed. Tarangire offers rugged landscape, a unique safari backdrop with rolling grasslands, vibrant swamp land and forests of enigmatic baobab trees, which according to legend were planted "upside down" for growing too tall and proud. During the dry season thousands of animals can be seen migrating to the park from Manyara National Park. The park was named after the river that flows the length of the park and provides a constant water source for the animals.
Suggested Safari: Classic Tanzania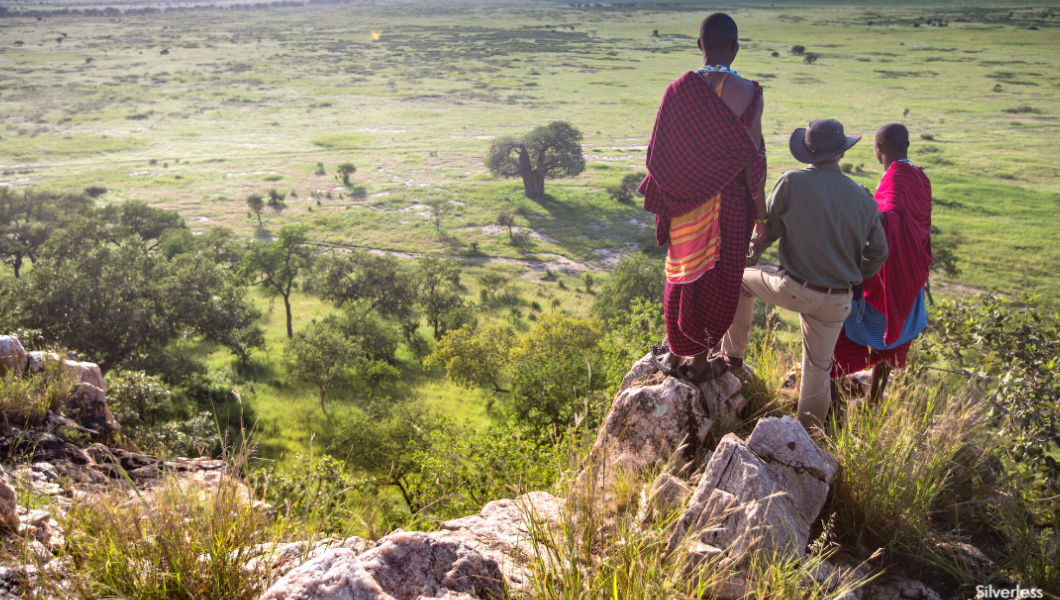 Lake Manyara
Lake Manyara National Park is a small but uniquely diverse national park. It is home to the world-famous tree-climbing lions, thousands of flamingos and nearly 500 species of birds. The soda ash lake attracts thousands of pink flamingos and is home to one of Tanzania's biggest elephant populations, giraffe, zebra, wildebeest, warthogs, abundant birdlife, and breathtaking scenery. Viewing a pride of lions relaxing in an acacia tree is a remarkable sight. Why these lions habitually climb trees is still up for debate.
Suggested Safari: East Africa SkySafari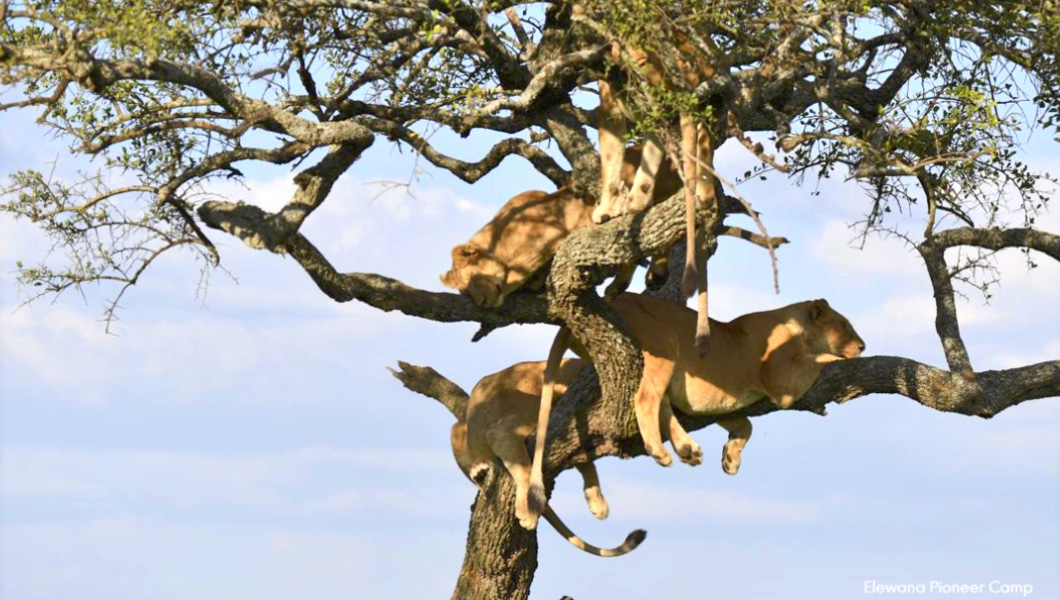 Selous Game Reserve
The Selous Game Reserve is the largest protected game reserve on the African continent covering an area of 21,000 square miles, comprised of a vast wilderness with forests, grassy plains, mountains, and open woodlands. It was declared a UNESCO world heritage site thanks to its rich diversity of wildlife and uninterrupted nature. There are huge populations of buffalo, lion, wildebeest and large herds of giraffe, zebra, hippo, large numbers of waterbucks in addition to leopards, crocodiles, and hyenas.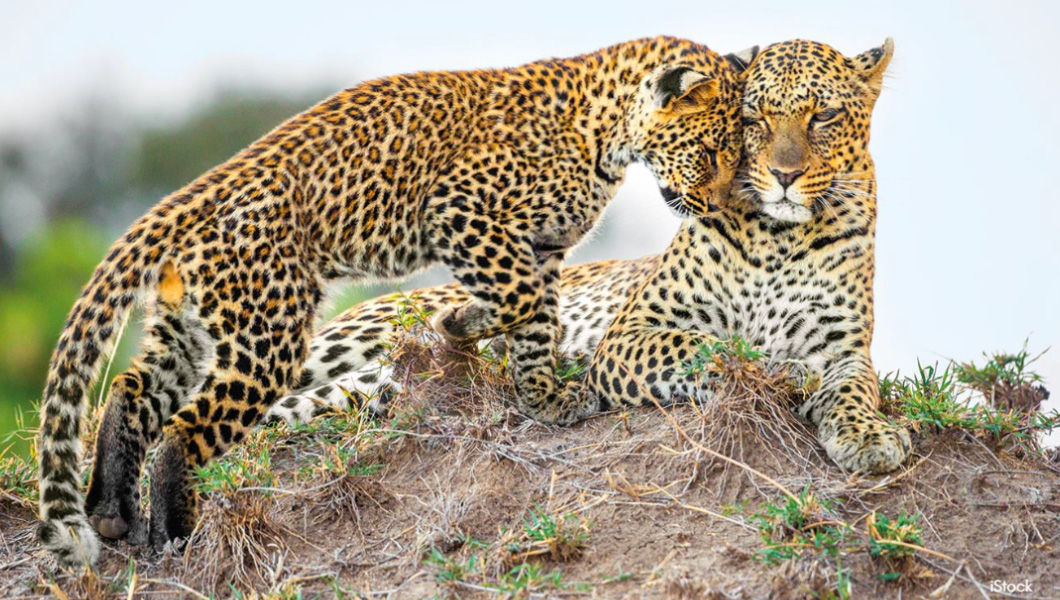 Stone Town, Zanzibar
Stone Town is the oldest part of Zanzibar city which is rich in history and culture with winding alleyways, bustling bazaars, mosques, and Arab styles houses. In Zanzibar, white sand beaches interspersed with picturesque fishing villages, lapped by the warm turquoise waters of the Indian Ocean, provide the perfect place to relax, soak up the sun and take a break after an exhilarating safari.
Suggested Safari: Azure Zanzibar