My First Time in Africa: Traversing Tarangire
March 11, 2015
By Jordan Knoll
As difficult as it was to pull myself away from the magnificent views of Ngorongoro Crater, I was excited for the third and final leg on my safari in Tanzania: a stop in Tarangire National Park. En route I got a glimpse of the local culture in Karatu, and, in Tarangire, I experienced incredible elephant and bird sightings, learned about ancient baobab trees and stayed in accommodations that I can only describe as magical.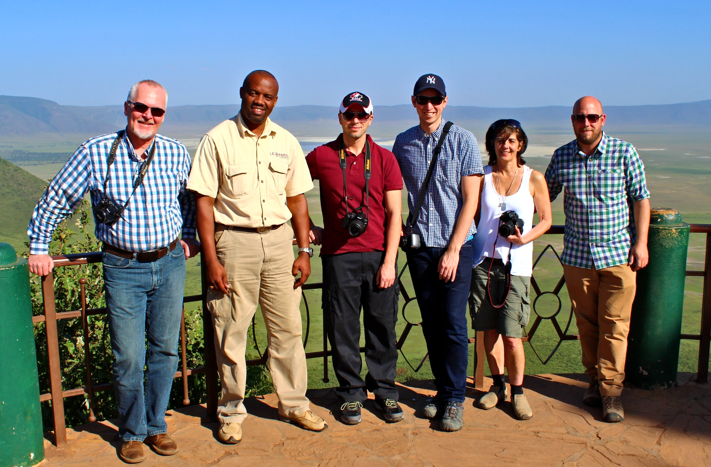 There's nothing quite like waking up to a view of the Ngorongoro Crater. This is what I experienced when I overnighted at the Ngorongoro Serena Lodge, which is perched on the Southwestern side of the crater's rim. As the sun rose in the morning, I took a moment to enjoy the relaxing power of the view by sitting on the balcony overlooking the crater. It most certainly lives up to its title as one of Africa's Seven Natural Wonders!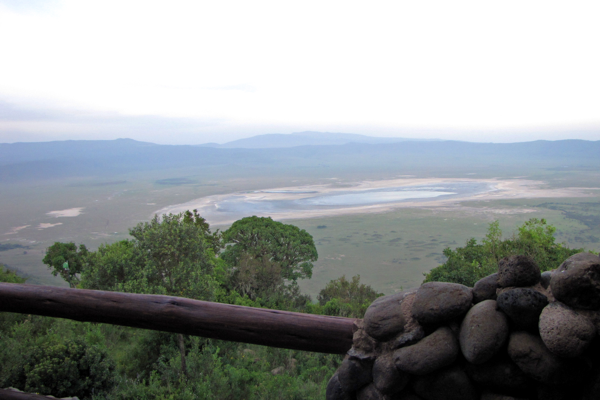 The view of the crater from my room at Ngorongoro Serena Lodge
After breakfast, it was time to head out on the last leg of our safari. Our destination was Tarangire National Park, which, according to Harlequin, our driver, was about a 4-hour drive away. Before we left Ngorongoro, we made one last stop at a public lookout to admire the view and take some more photographs.
On our way to Tarangire we passed through the town of Karatu. Karatu is located to the south of Ngorongoro and is home to 170,000 people. The area is rich in farmland with many coffee plantations throughout the region. Along the road, I also saw many gift shops catering to American tourists. In one stretch we passed by not only the Barack Obama gift shop, but also the Hilary Clinton gift shop and the John Kerry gift shop.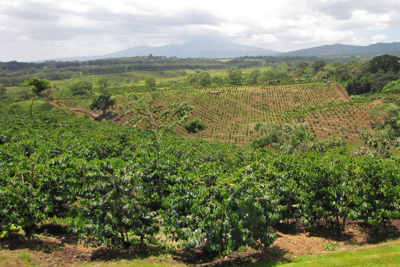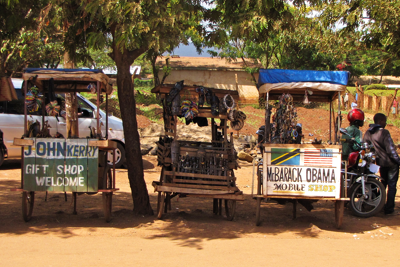 A coffee plantation and tourist gift shops in Karatu
Tarangire National Park is part of Tanzania's "Northern Circuit". It is the sixth largest national park in the country and is famous for its elephants, baobab trees, tree-climbing lions, and fantastic birding. The baobab tree is known as Africa's "Tree of Life" and it's easy to see why—these massive trees feature trunks that can reach up to 36 feet in diameter. The largest ones I saw resembled wide buildings more so than traditional trees. And the larger the baobab tree, the older it is—some baobab trees have been found to be over 1,000 years old!
It didn't take us long to discover Tarangire's fantastic bird sightings either: we stopped to admire and photograph a group of 10 red-bellied parrots, chirping and playing in a popular tree.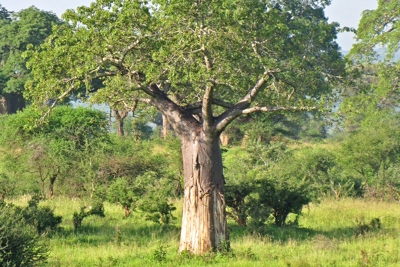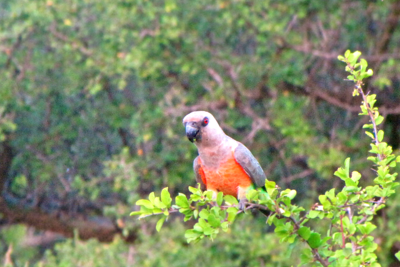 A baobab tree and a red-bellied parrot in Tarangire National Park
Elephants are found in large herds throughout Tarangire, attracted by the abundance of green vegetation and baobab trees. As we made our way deeper into the park, we came across a herd of 15 elephants sitting quietly in the shade, fanning themselves with their ears to keep cool. Harlequin, our driver, told us that that this is the season that elephants give birth to their young and that we should keep an eye out for newborns. Sure enough we spotted not one but two baby elephants. One was huddling close to its mother, while the other, smaller one, was enjoying running through the tall grasses with a look on its face that can only be described as pure joy!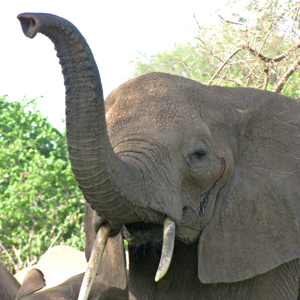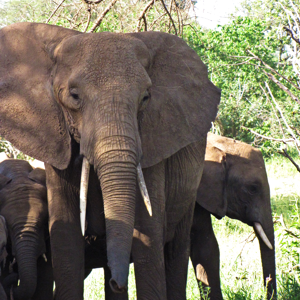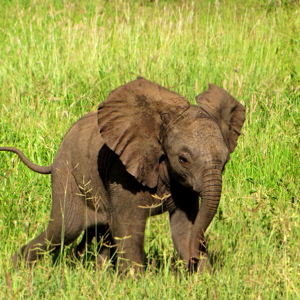 Elephants in Tarangire National Park
Our destination for the night was the Tarangire Treetops, a luxury lodge located on the eastern side of Tarangire National Park. When we arrived we were given a warm welcome by the staff—complete with a refreshing glass of juice, made from the fruit of the local baobab trees.

My room at Tarangire Treetops
After our welcome, I was escorted to my room for the night: a luxury tree house that wrapped around a large baobab tree. The room felt like something out of a childhood dream—a castle in the sky and it was all to myself! It's difficult to capture the experience of first walking into my own private tree house in words, which is why, instead, I suggest you watch the experience in the video below.
Later that evening, I rejoined my group for our last dinner in Africa. We were taken outside the main lodge to an area beside a baobab tree with a roaring fire—this was Tarangire Treetops' boma (outdoor dining area). I enjoyed a delectable steak dinner, and indulged in a chocolate peanut butter square for dessert. Enjoying dinner under the majestic canopy of Africa was a wonderful way to end an incredible, life-changing trip. Tanzania is a stunningly beautiful country full of warm people and amazing natural wonders. As I departed the country the following day, I kept coming back to the same thought: how soon can I come back?
Be sure to read about Jordan's Tanzania safari adventures in the Serengeti and Ndutu and Ngorongoro.