8 Great, yet Endangered African Animals for Endangered Species Day
May 17, 2019
Endangered Species Day shines the spotlight on some of the world's most precious wildlife. We like to think of Africa as a wildlife paradise - it is - but even iconic species like elephants, lions and cheetahs are considered vulnerable.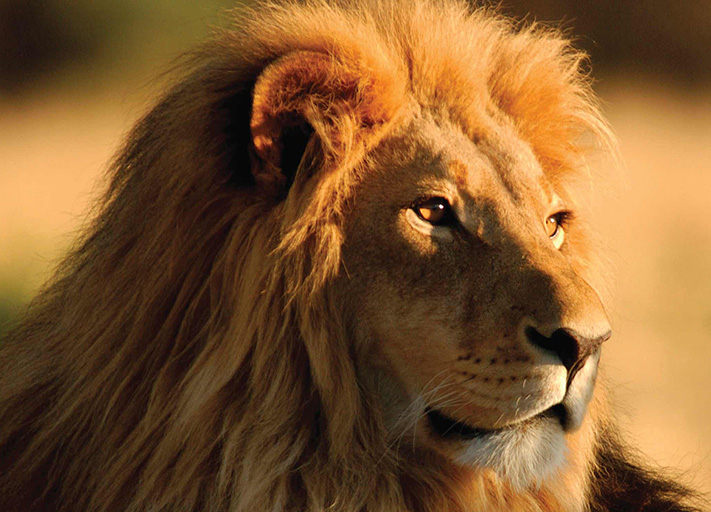 Endangered Species Day is here, and we wanted to shine the light on eight amazing animals in Africa that are either vulnerable or endangered.
The IUCN Red List of Threatened Species takes into account many factors when deciding where to place a plant or animal on their list. Giraffes, for example, are classed as anywhere from vulnerable to critically endangered, depending on the species. Some animals we see often, or that exist close to human populations, such as the African Penguin (which you can easily see when you visit the Cape Town area) are actually endangered.
Any species listed as vulnerable, endangered or critically endangered is facing a high risk of becoming extinct. A sudden climatic change or pressure from humans can be the tipping point. Thankfully, Africa is full of great people and organizations doing solid conservation work - many of whom we work with on our safaris. Some giraffe species are now facing a lower risk than they were not many years ago. Mountain gorilla populations are not decreasing as quickly as they once were either.
Awareness can create action, so here are a selection of eight great animals that we love, but could use some extra conservation love and species awareness when it comes to ensuring they are around for many generations to come.
Good safaris to see them? Any of our safaris that visit Cape Town.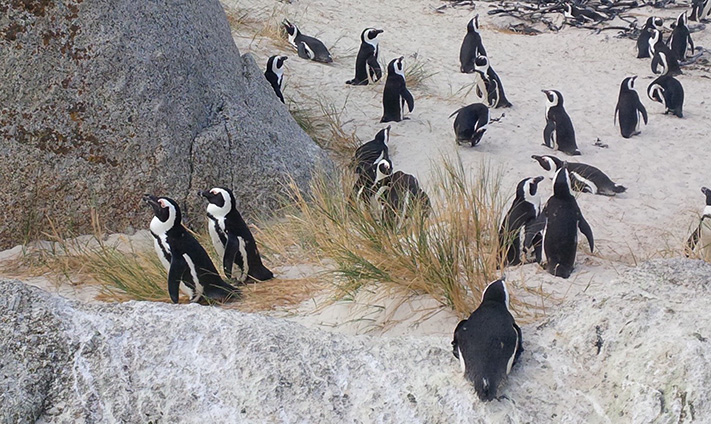 African Penguins at Boulders Beach
2)

Black Rhinos. Status = Critically Endangered.

What safaris to take to potentially see them? Our safaris that visit Ol Pejeta Conservancy in Kenya or Ngorongoro Crater in Tanzania.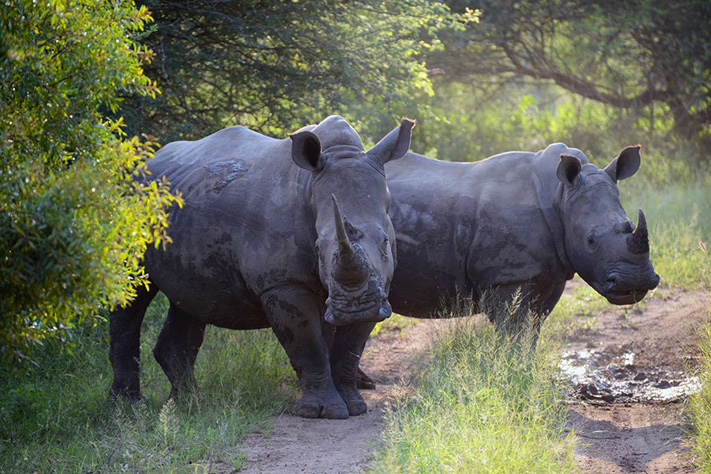 Black Rhinos. Photo by: Becca Swink
Which safaris to take for Gorillas? Head to either Rwanda or Uganda.
Best safaris to see elephants? Many to choose from! But any safari visiting Kruger National Park, or nearby private game reserves, are great options.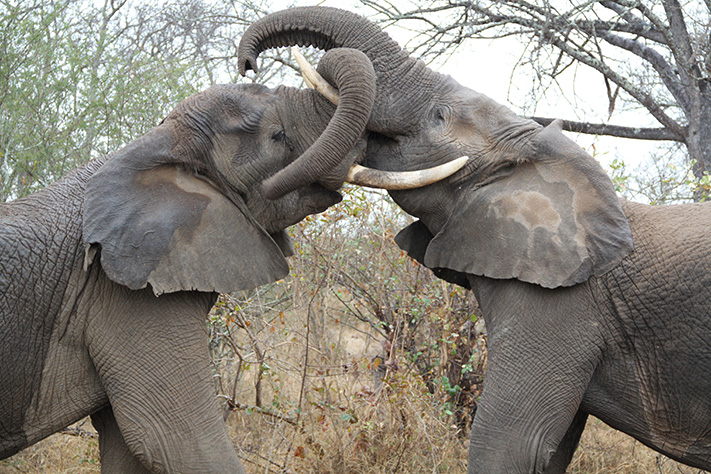 A century ago there were millions of African elephants. Today? Around 400,000.
Best chance to spot these elusive animals? Botswana (Linyanti, Moremi, Okavango Delta), Samburu National Reserve in Kenya, South Luangwa National Park in Zambia or Hwange National Park in Zimbabwe.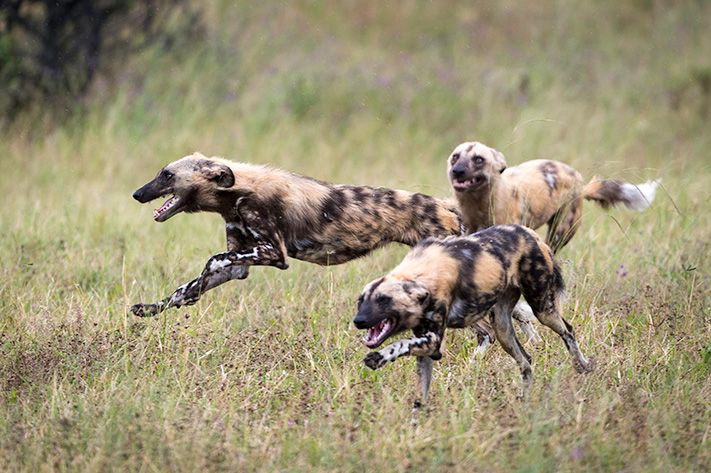 African Wild Dogs - Linyanti, Botswana. Photo: Kings Pool Camp
What safaris can you see them? Booking a custom safari is the best way to get a good chance of spotting them in the wild. Visit Murchison Falls National Park in Uganda, or both the Giraffe Manor and Giraffe Centre in Nairobi have resident populations.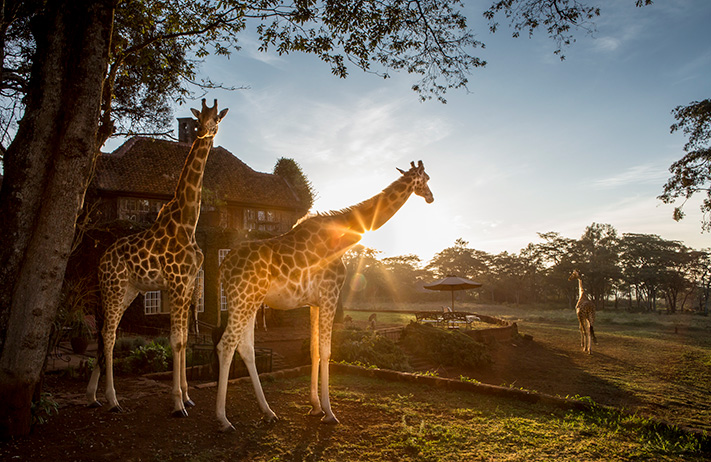 Rothschild Giraffes at Giraffe Manor, Nairobi
7)

Cheetahs. Status = Vulnerable.

Best safaris to see them? The Maasai Mara in Kenya is a great place to spot them.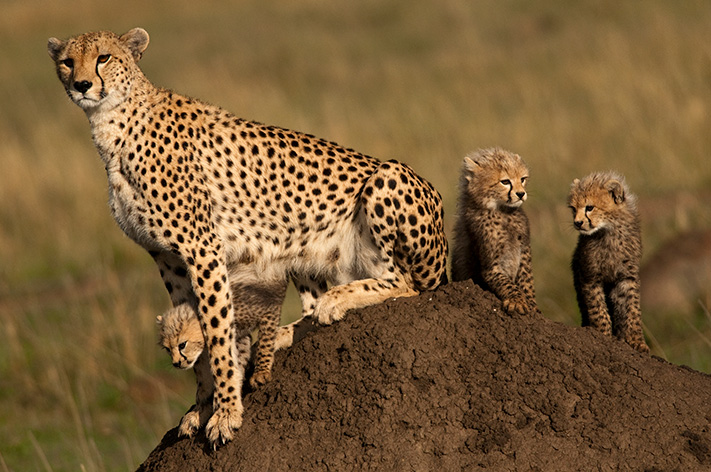 Cheetahs are a vulnerable species in Africa
8)

Pangolins. Status = Vulnerable.

Best safaris to see a pangolin? Ground pangolins are sometimes seen near the private reserves around Kruger National Park during night drives. All pangolins are very hard to see and require a bit of luck!