3 Reasons Cape Town Is A Top Travel Destination for 2020
January 1, 2020
In the annual "Best in Travel" Awards, renowned guidebook publisher Lonely Planet awarded Cape Town the number two position on its top cities in the world list. The honor is just the latest accolade for South Africa's "Mother City", after being named a World's Best City by Travel + Leisure earlier this year. So what exactly makes Cape Town such a must-visit destination? Here are three reasons: food and wine, culture and scenery, and social responsibility.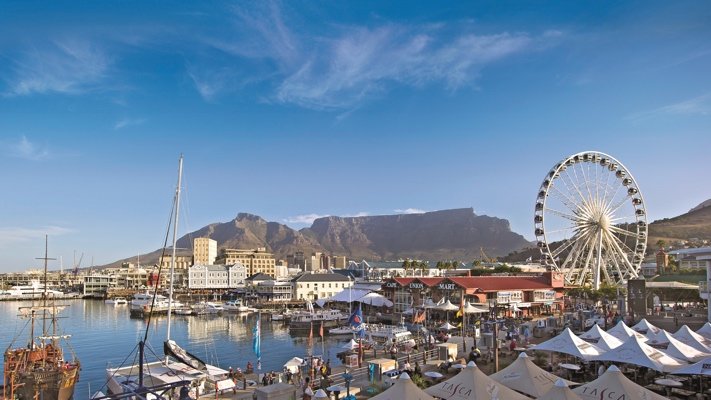 1) Cape Town is Africa's Culinary Hub
Love food and wine? There's no better place for you than Cape Town. In 2014, the city was named the #3 best food city in the world by Condé Nast Traveler, and it's easy to see why: the city's hip restaurants, bistros, cafes, and pubs spoil travelers with options that will satisfy all tastes.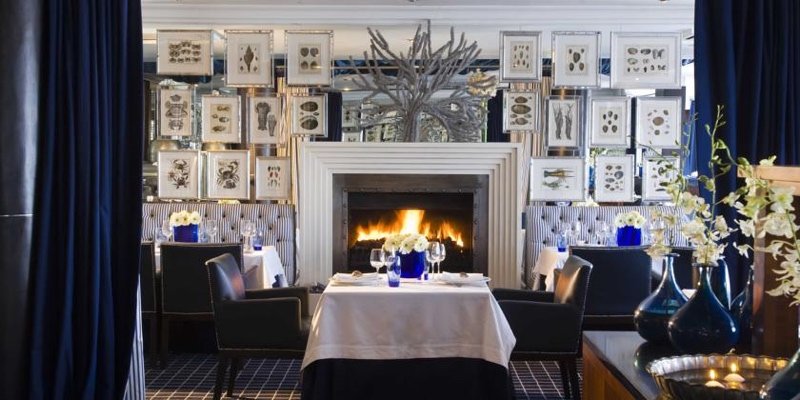 Azure Restaurant Dining Room. Photo credit: Red Carnation Hotels.
Azure Restaurant at the Twelve Apostles Hotel & Spa is one our favorite restaurants in the city because it combines international cuisine with local South African flavors for an exquisite fine dining experience. Guests looking to venture into the heart of Cape Town should consider sampling Lion World Travel President Lucille Sive's eight favorite restaurants.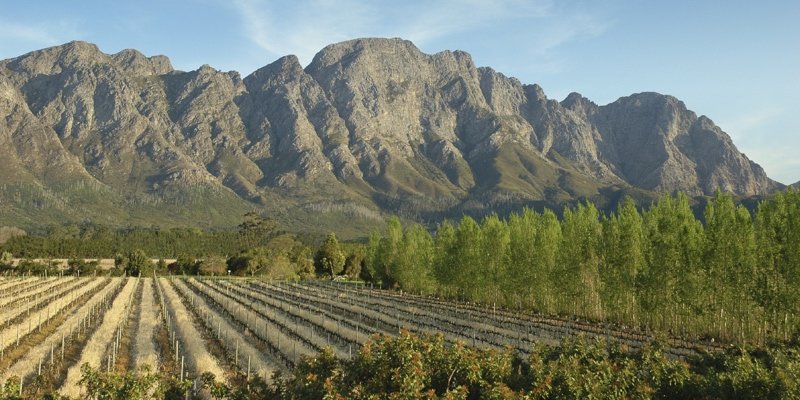 Vineyards in Franschhoek. Photo credit: South Africa Tourism.
Beyond food, the city also offers world-class wine. With a climate similar to the Mediterranean in Europe, the Cape region is ideal for wine production. When you are dining, look for local wines that come from the Cape Winelands region including Franschhoek, Stellenbosch, Paarl, Hemel en Aarde, and the Elim Wine Route. Better yet, add a visit to the Winelands to your itinerary to taste the wine direct from the source and to see how South Africa's award-winning wine is produced.
2) Cape Town is Home to Many Scenic & Cultural Wonders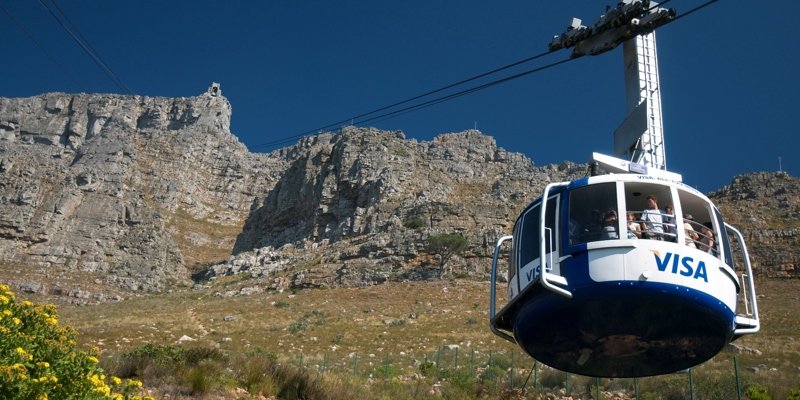 Cable Car to Table Mountain. Photo credit: South Africa Tourism.
Few cities in the world are as naturally beautiful as Cape Town. The flat-topped Table Mountain that frames the city is a unique landmark that is best experienced up close. We encourage guests to take a cable car to the top of Table Mountain to take in spectacular views of the coast and the city. On her recent trip to Cape Town, Africa Specialist Elizabeth Panchyshyn described the views from Table Mountain as one of her 8 favorite experiences in South Africa. We couldn't agree more!
Beyond Table Mountain, there's the Twelve Apostles mountain range, a lesser-known, stunningly beautiful series of mountains that runs along the coast of the Atlantic Ocean. Africa Specialist Mary Ellen spent some time hiking the mountain range on her recent Planes, Trains and Safarimobiles experience in South Africa and absolutely loved it. The mountain range is easily accessible to any guests staying at the Twelve Apostles Hotel and Spa, which backs onto the mountains.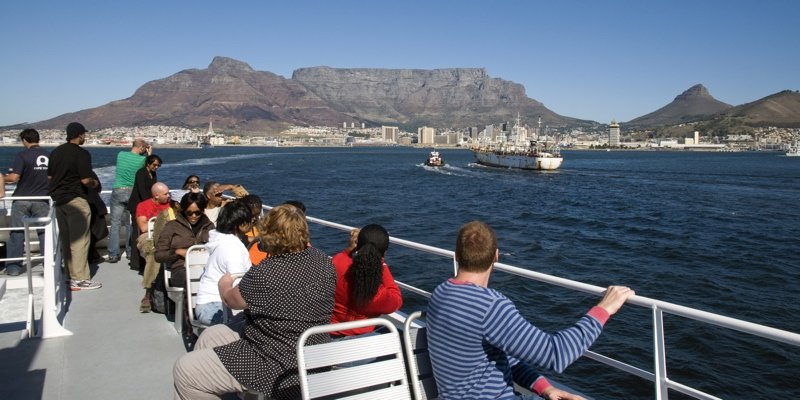 Cable Car to Table Mountain. Photo credit: South Africa Tourism.
Culturally, Cape Town is home to a growing list of art galleries, museums and more. Lonely Planet cited the upcoming opening of the Zeitz Museum of Contemporary Art Africa as the latest triumph in Cape Town's cultural scene. Perhaps the highlight of any cultural visit to Cape Town, however, is Robben Island. Travelers take a ferry ride to Robben Island and are able to tour the prison where Nelson Mandela spent many years as a political prisoner. A visit to this former prison is a moving experience, not to be missed by anyone with an interest in South Africa's recent political history.
3) Socially Responsible and Sustainable Travel is What Cape Town is All About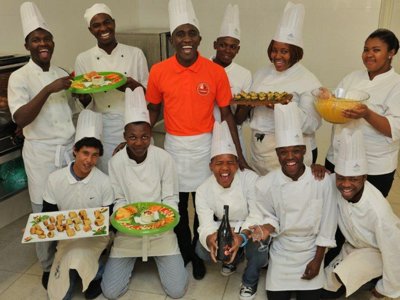 Cooking class at the Amy Foundation. Photo credit: The Amy Foundation.
We are big believers in using travel to make a positive impact on the communities and the environment that our guests visit. That's why we support numerous charities and initiatives in Africa through Lion World Cares. Cape Town has plenty of opportunities for guests to support important initiatives in the city. For example, guests can spend an afternoon visiting the Amy Foundation, a local charity that provides after-school programs in dance, drama, sports and music to children as a way to help keep kids off the streets and engaged in a fun environment. Lion World Travel President Lucille Sive visited the Amy Foundation and was lucky enough to see how children in the cooking classes are preparing for careers in the culinary arts.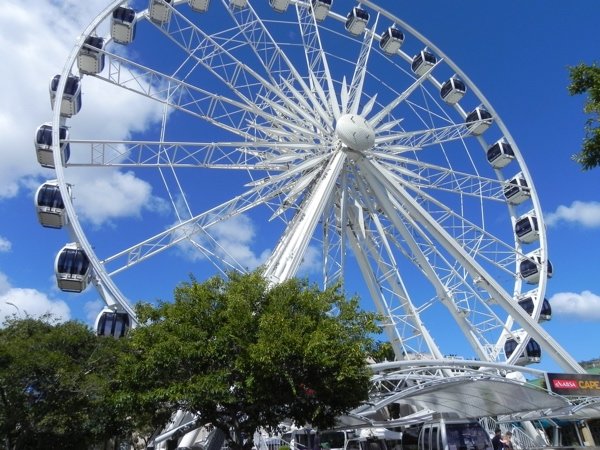 The Cape Wheel. Photo credit: Slowmover, CC ASA 3.0.
Cape Town's iconic Cape Wheel is home to the "Turn for Good" program. Not only is the wheel a great way to get spectacular views of the city, but by buying tickets to the Cape Wheel, travelers are choosing to support wildlife conservation in South Africa. For every adult and family ticket sold, the Cape Wheel donates a portion of the proceeds to the Wilderness Foundation's Forever Wild Rhino Protection Initiative, a program that supports rhino anti-poaching practices throughout the country. Learn more about the Cape Wheel's "Turn for Good" program here.
It's no secret that we are huge fans of Cape Town. The city's amazing culture, stunning scenery and culinary expertise make it the ideal destination for the savvy world traveler. Click here to learn about the Cape Town day tours we offer, and be sure to speak to one of our Africa Specialists about what you would like to do in Cape Town to get the most out of your trip there!