Five Female Heroes Changing the Food and Wine Industry in Africa
March 4, 2022
CEO of The Travel Corporation's Africa Division, Lucille Sive, who oversees safari outfitters Lion World Travel and African Travel, Inc., shares her top five female heroes in Africa who are changing the game in the male-dominated food and wine industry.

During Lucille's 36-year journey as a female executive in the travel industry, she's spent years of dedication promoting women's empowerment and gender parity across the globe. Affectionately known in the travel industry as "The African Queen" and a South African native, Sive has a heavy involvement in community projects in Africa and meeting inspirational women leaders along the way. Coincidentally, Lucille shares her birthday with International Women's Day on March 8th.
"Success and good leadership are achieved through hard work, dedication, making mistakes, learning as you go and staying true to yourself," Sive said. "I believe these five African women are true indicators of this, and they inspire not only myself but many aspiring female leaders."
This year's International Women's Day theme, #BreakTheBias, fits perfectly with Lucille's list of inspirational women who are breaking barriers as female leaders and entrepreneurs.  
Ntsiki Biyela, South African winemaker and owner of Aslina Wines
Ntsiki Biyela grew up in Mahlabathini, a rural village in KwaZulu-Natal, and became the first black female winemaker in South Africa as head winemaker at Stellekaya Wines. In 2016, she established Aslina Wines, inspired by the strength and determination of the biggest influence in her life, her grandmother. Today, Aslina is renowned for its range of premium wines and is the realization of Biyela's dream to create an exceptional world-class brand.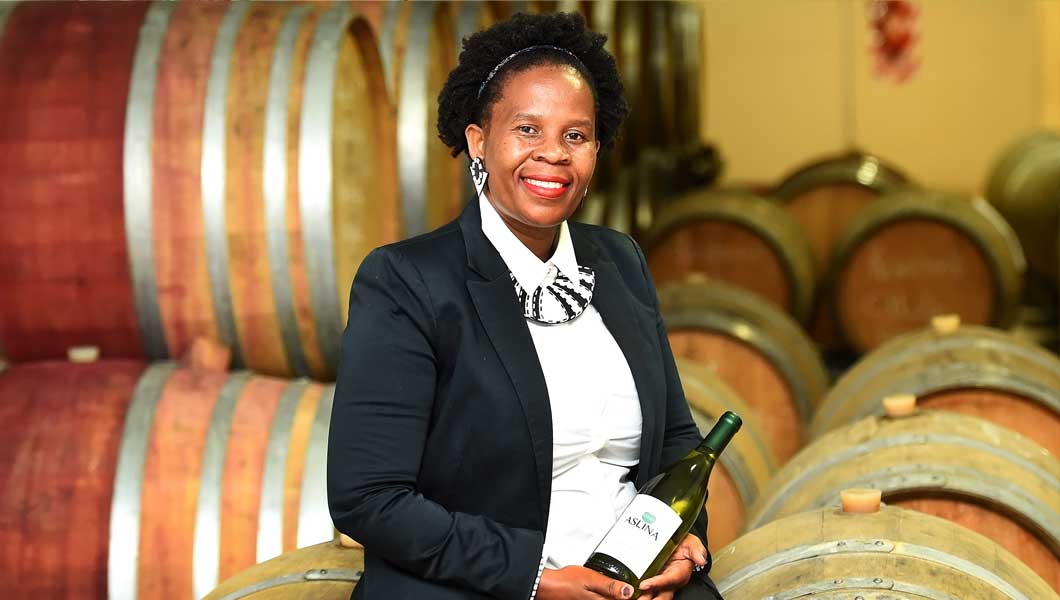 Ntsiki's thoughts on this year's #BreakTheBias theme: "The theme basically means what is known to the public about women (which is not true) has to change, and we are changing it."
Fayruza Abrahams, owner of Taste Malay in Cape Town's historic Bo-Kaap
Fayruza Abrahams is a well-traveled, food enthusiast and successful entrepreneur with her business, Taste Malay, in Cape Town's Bo-Kaap neighborhood. Abrahams is dedicated to teaching guests from around the world about her culture, heritage and the lovely traditional Cape Malay foods she grew up cooking. Abrahams works with travel companies across the world, such as Lion World Travel, that has resulted in her hands-on classes becoming very popular on social media and television. During a visit to Cape Town with Lion World Travel, guests can visit Taste Malay and experience either a Cape Malay Dessert cooking experience or Samosa Folding Class where they will learn how to mix spices and fold and fill samosas with Abrahams.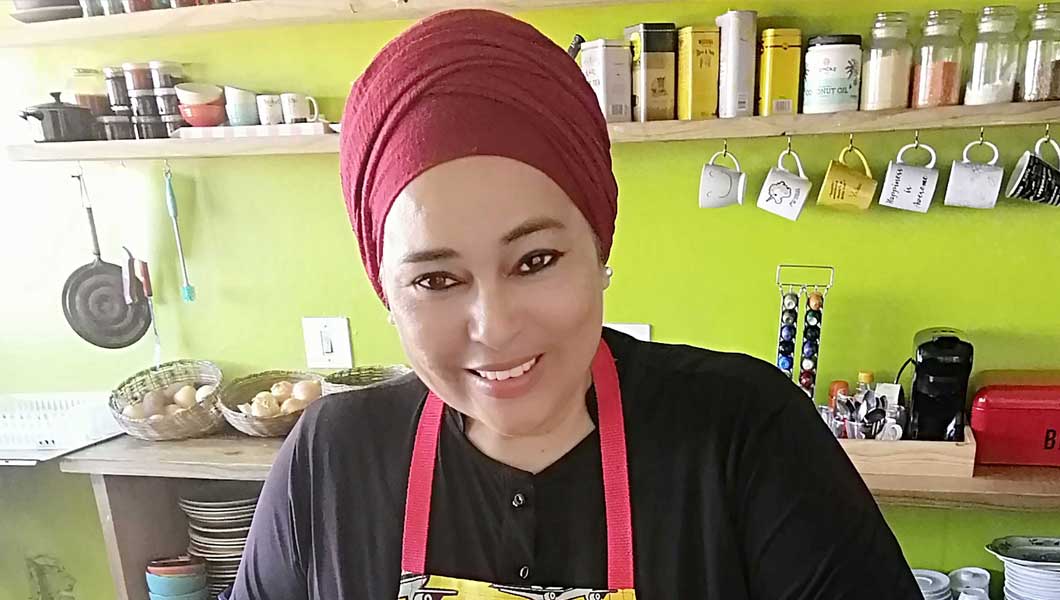 Fayruza's thoughts on this year's #BreakTheBias theme: "I would like nothing more than to see a world or society that is free from bias and stereotypes that are equitable and inclusive."
Siba Mtongana – South African celebrity chef and owner of SIBA The Restaurant
Siba Mtongana grew up in the township of Mdantsane near East London, South Africa. Mtongana has broken industry barriers through her passion for food and people, becoming an international multi-award winning food expert, author, and entrepreneur. In addition to her show on Food Network, Siba's Table, she is currently one of the judges on Chopped South Africa. She also opened her own restaurant, SIBA The Restaurant at The Table Bay Hotel, that serves unique recipes encompassing world flavors with an African flair and where Lion World Travel and African Travel, Inc. guests can dine during their stay.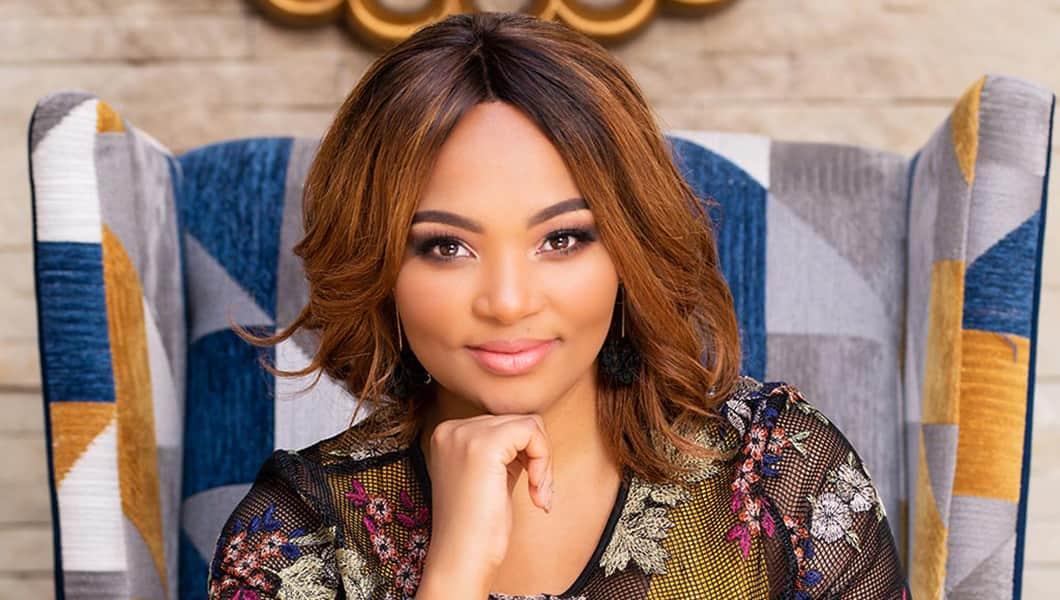 Siba's thoughts on this year's #BreakTheBias theme: "Being different doesn't have to be treated differently … it's something that can be celebrated instead of being resisted. There will always be challenges in life, however, don't dwell on them and always be on the lookout for opportunities that will propel you to the next phase. When you do come across those rare and precious moments – DO NOT BE AFRAID TO JUMP!"
Bianca Schreuder, pastry chef at Xigera Safari Lodge
Bianca Schreuder is a pastry chef at the world-renowned Xigera Safari Lodge in the Okavango Delta and her culinary journey began in her childhood, being surrounded by a family who loves to cook. Inspired by her brother who enrolled in culinary school, Bianca immediately knew her passion was for pastry, and received a behind-the-scenes tour of the kitchens her brother worked in. After years of following her heart, she has accomplished her dream of being a pastry chef, learning many different cultures, cuisines, and techniques. "What I love most about the industry is how much you can accomplish, with the correct mindset. You don't only grow as a chef, but you grow as an individual," says Schreuder.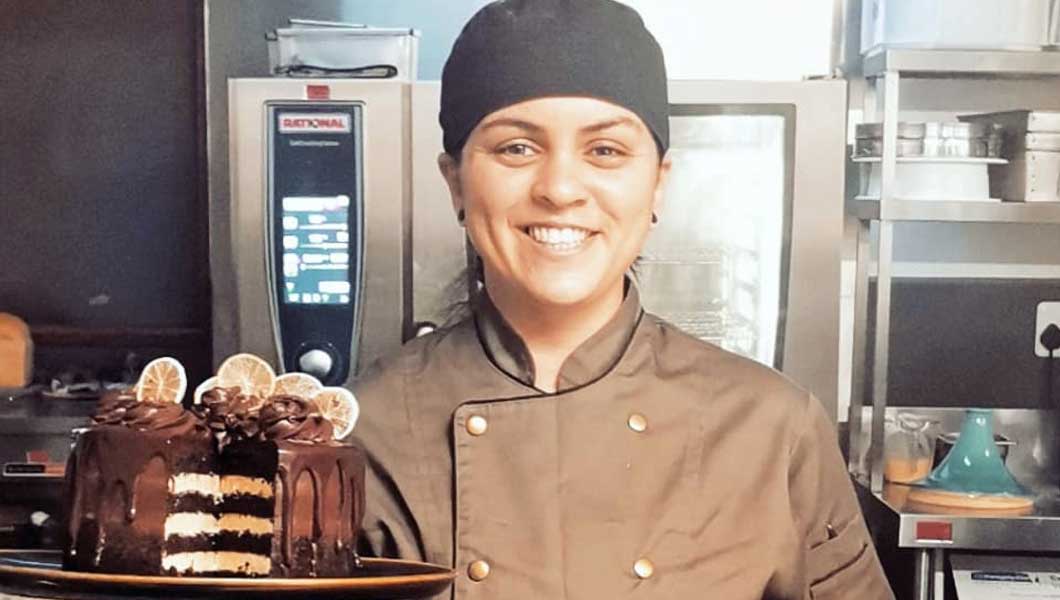 Bianca's thoughts on this year's #BreakTheBias theme: "A kitchen especially has a very masculine feel and energy, so as a woman breaking the bias doesn't mean I am anti-masculinity, it means I am pro-femininity. We as women should continue empowering each other to always be the better version of ourselves to always stand tall and strong."
Andrea Mullineux, South African winemaker, and co-founder of Mullineux & Leeu Family Wines
Andrea developed her passion for wine at the family dinner table, growing up in San Francisco. After studying Viticulture and Oenology at UC Davis and completing a handful of harvests in the Napa Valley, Andrea worked in Stellenbosch and Chateauneuf. Andrea's love for South African wine brought her back to South Africa, where she learned further about vineyards and cellars. Mullineux was established in 2007 when she settled in the Swartland wine region, north of Cape Town. In 2016 she was awarded International Winemaker of the Year by Wine Enthusiast and her winery became one of South Africa's most celebrated wine brands locally and internationally. In 2020 the winery received thirty 5-star ratings from Platter's South African Wine Guide, as was awarded Platter's Winery of the Year in 2014, 2016, 2019 and 2020.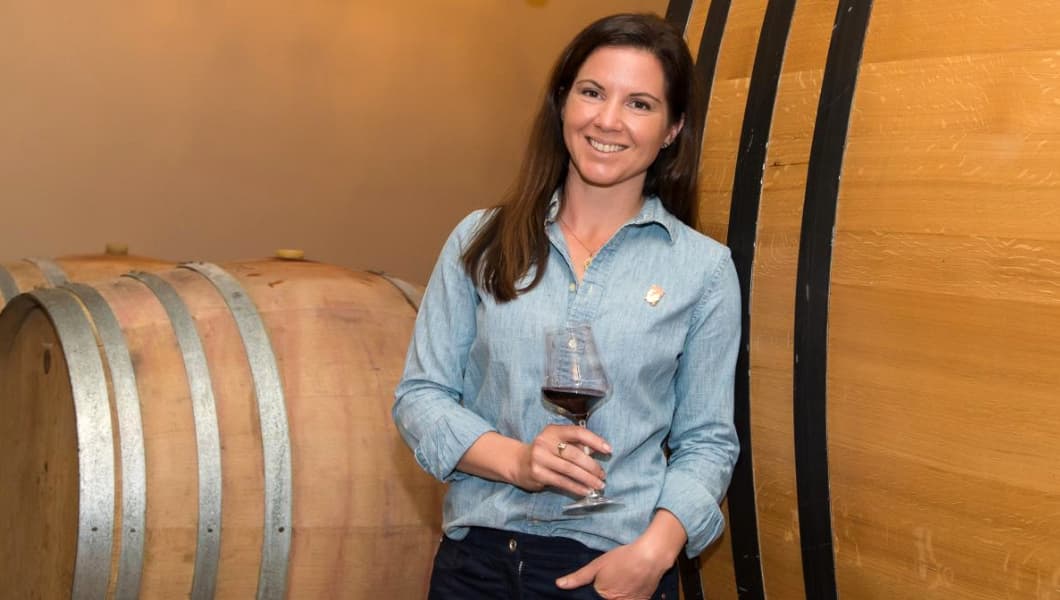 Andrea's thoughts on this year's #BreakTheBias theme: "Be strong and stay strong. Stick to what you know is right regardless of the people trying to dissuade you or distract you. Put in the hours and the grit - not for anyone else but for yourself."