World Gorilla Day
September 24, 2020
By Pat Lalonde
On September 24th we celebrate World Gorilla Day which was started in 2017 to celebrate the gorilla and to take action in protecting them in the wild.  That specific date was chosen as it is the same day that Dian Fossey established Karisoke Research Center in 1967.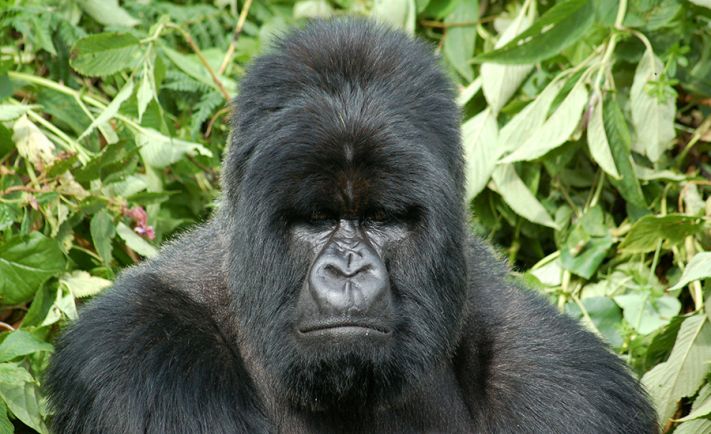 There are four gorilla subspecies … Mountain Gorilla, Cross River Gorilla, Western Lowland Gorilla and Grauer's Gorilla.   The mountain gorillas are now critically endangered with only 880 remaining in the wild.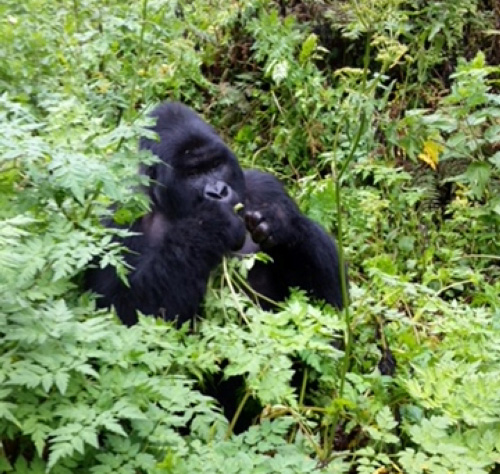 Silverback in Volcanoes National Park, Rwanda - by Pat Lalonde
Despite their size and strength, mountain gorillas are quite gentle and even shy. I took this photo when visiting the Sabyinyo Gorilla family in Volcanoes National Park.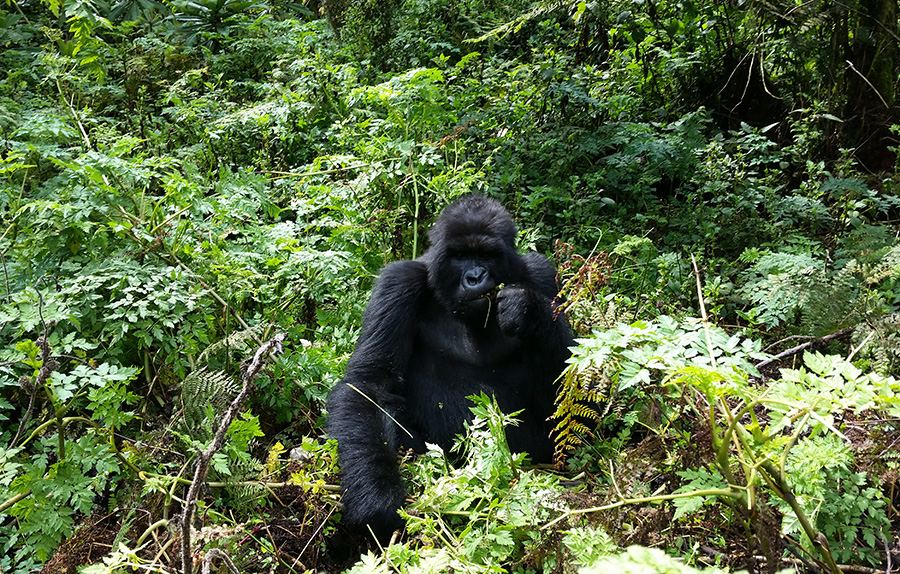 Gorilla in Volcanoes National Park by Pat Lalonde
Gorillas are primarily vegetarians and feed along the edges of the dense forest.  They also feed on bark, fruit, flowers and tiny insects.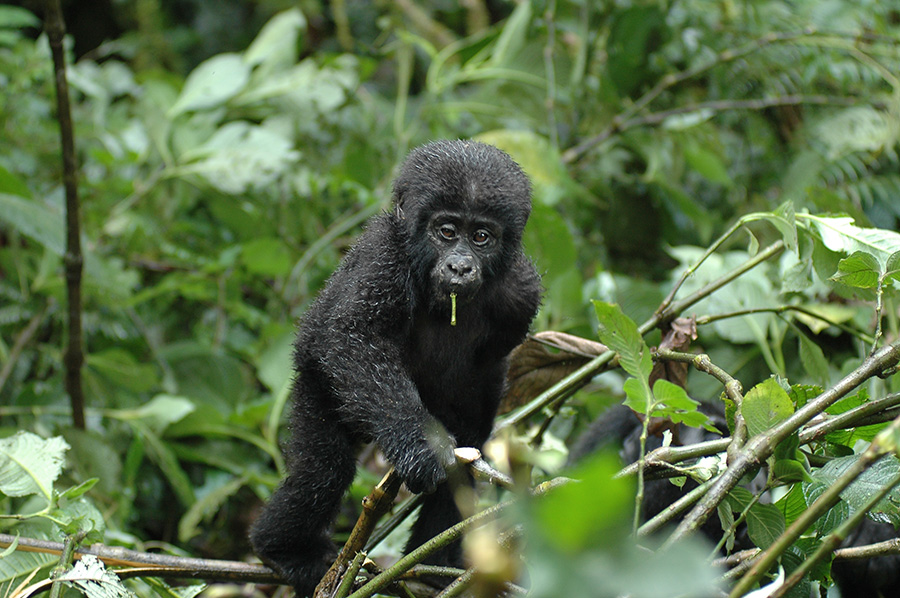 Baby Gorilla
Kwita Izina is a Rwandan ceremony held every year to name the baby gorillas born the year before. The ceremony's main goal is to help monitor each individual gorilla and their group in their natural habitat bringing awareness of how important it is to protect them in their habitat.   I was fortunate enough to have participated in this ceremony in 2014 and it was an experience I will never forget!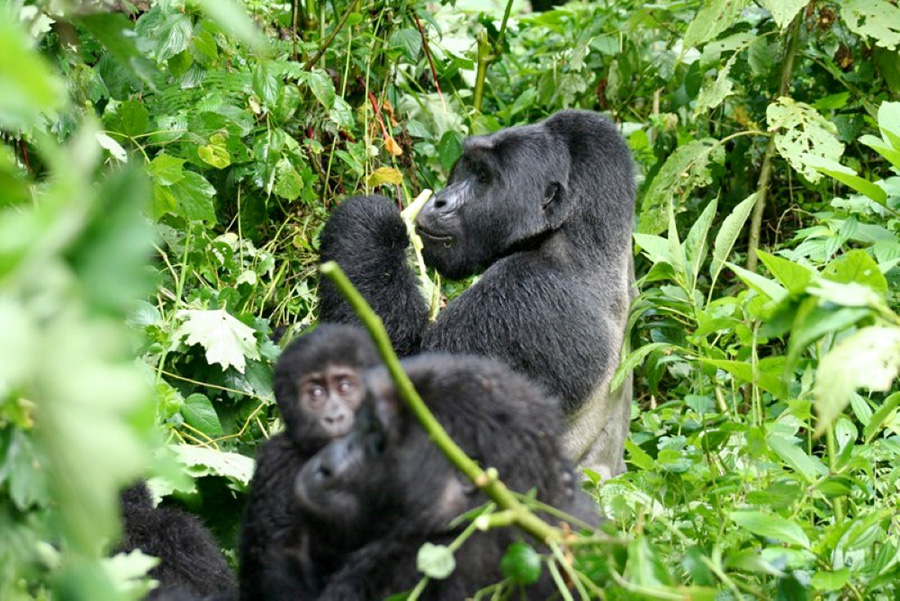 Family of Gorillas
Mountain gorillas can also be found in Uganda in the Bwindi Impenetrable National Park and along the dormant volcanic Virunga Mountain Range.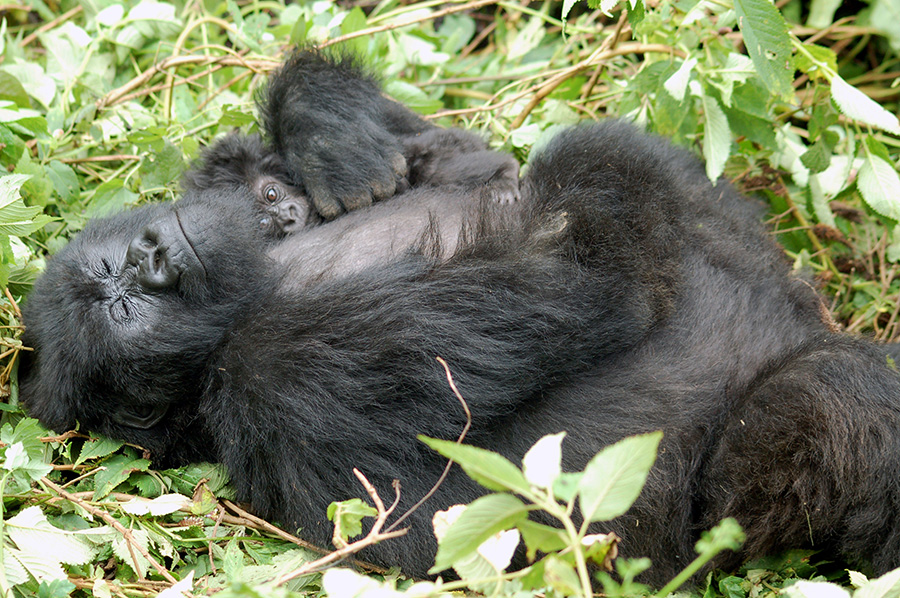 Mom and baby - Gorilla hugs
At Lion World Travel we offer several packages to Rwanda and Uganda to get up close to these amazing animals … it is a moving experience and definitely a trip of a lifetime!