Why We Love Kenya
November 12, 2021
It is the wide-open plains of the Maasai Mara teeming with herds of zebra, gazelles and wildebeest and dotted with Maasai herdsmen tending their cattle that draws us to Kenya. The Mara with its breathtaking landscapes is an extraordinary year round safari destination. Beyond the Maasai Mara more fascinating wildlife can be found in places like Samburu and Lake Nakuru.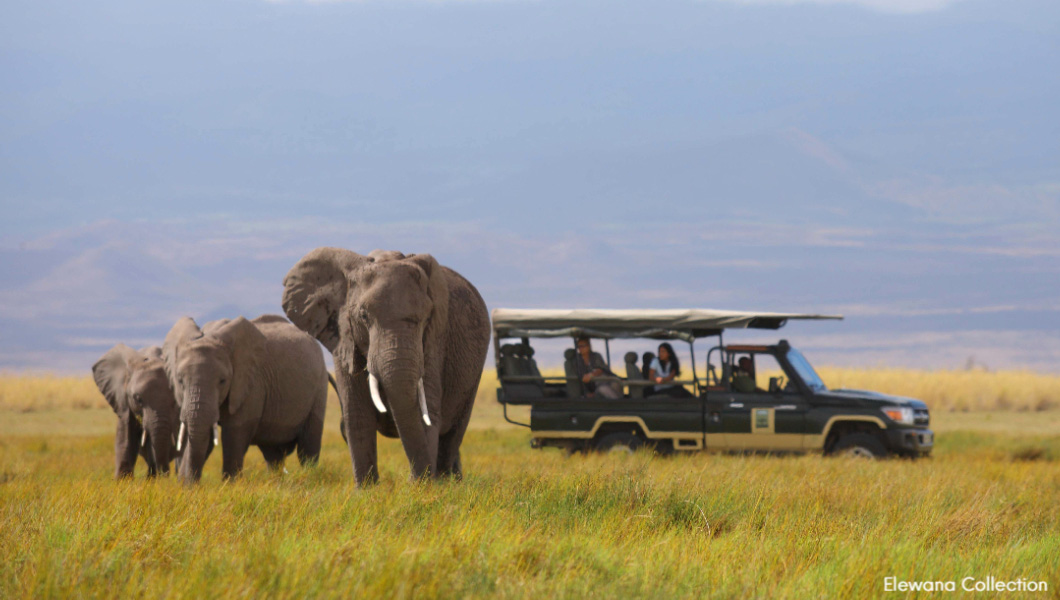 Aside from the Maasai Mara, our favorite places include the Samburu National Reserve, Ol Pejeta Conservancy, Amboseli National Park, Lake Elmenteita and Tsavo National Park.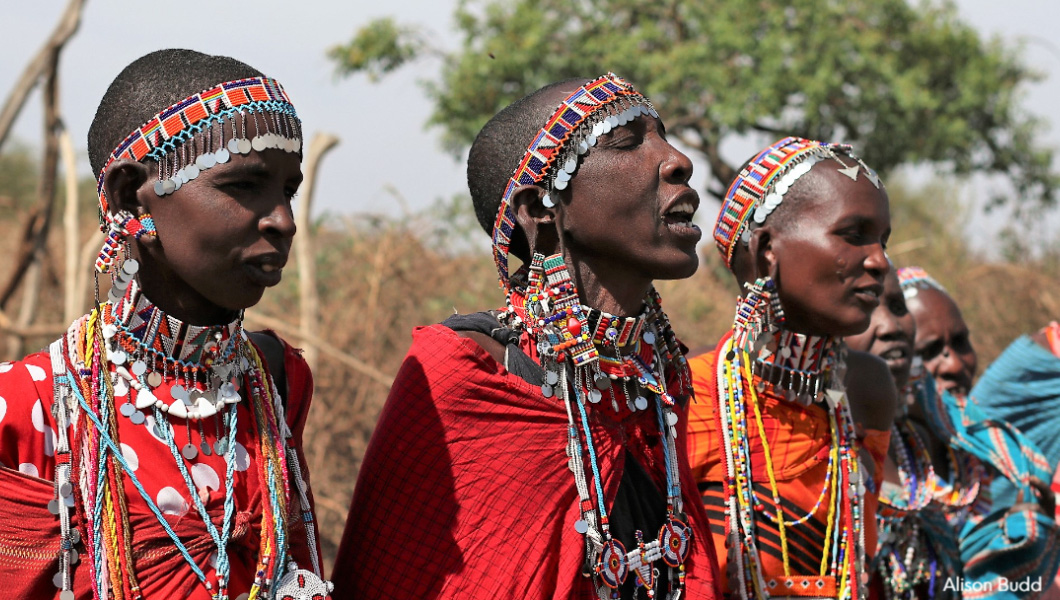 Maasai Mara National Reserve
Maasai Mara National Reserve is an area of preserved savannah wilderness in southwestern Kenya, along the Tanzanian border, covering an area of 583 square miles. The Maasai Mara National Reserve offers year-round abundant viewing of wildlife including lions, cheetahs, elephants, zebras and hippos. Wildebeest traverse its plains during their annual migration. Leopards are frequently encountered; endangered black rhino hide in the dense wooded areas and large rafts of hippo and enormous crocodiles are found in the Mara River. The landscape has grassy plains and rolling hills and is crossed by the Mara and Talek rivers. The area nearby is dotted with villages of Maasai people. Witness the greatest show on earth from July to September as the Mara welcomes the great migration.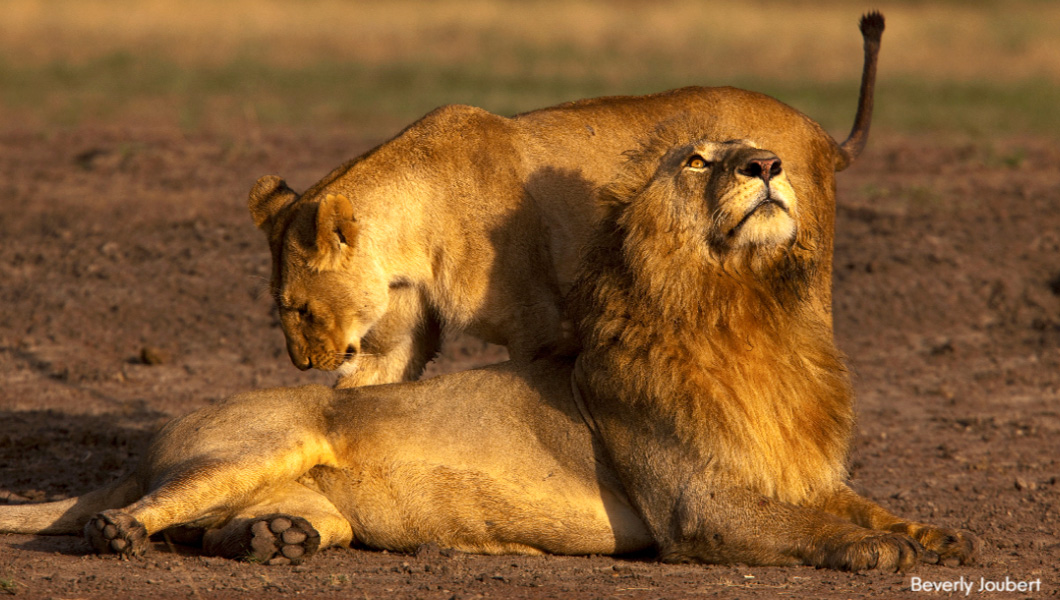 Suggested Safari: Ultimate Kenya and Tanzania
Lake Nakuru National Park
Lake Nakuru National Park is in the southwestern part of Kenya, on the floor of the Great Rift Valley, surrounded by wooded and bushy grassland. The park encompasses an area of 73 square miles and is a UNESCO World Heritage Site celebrating the tens of thousands of flamingos and abundant wildlife. The maximum depth of the lakes is only 6 feet with an average depth of 1 foot, making it easy for animals to access.  
An area of about 116 miles has been fenced to create a protected section for both black and white rhinoceros as well as giraffes.  The park features about 70 white rhinos and another 25 eastern black rhinos.  It is one of the largest collections of rhinos throughout Kenya.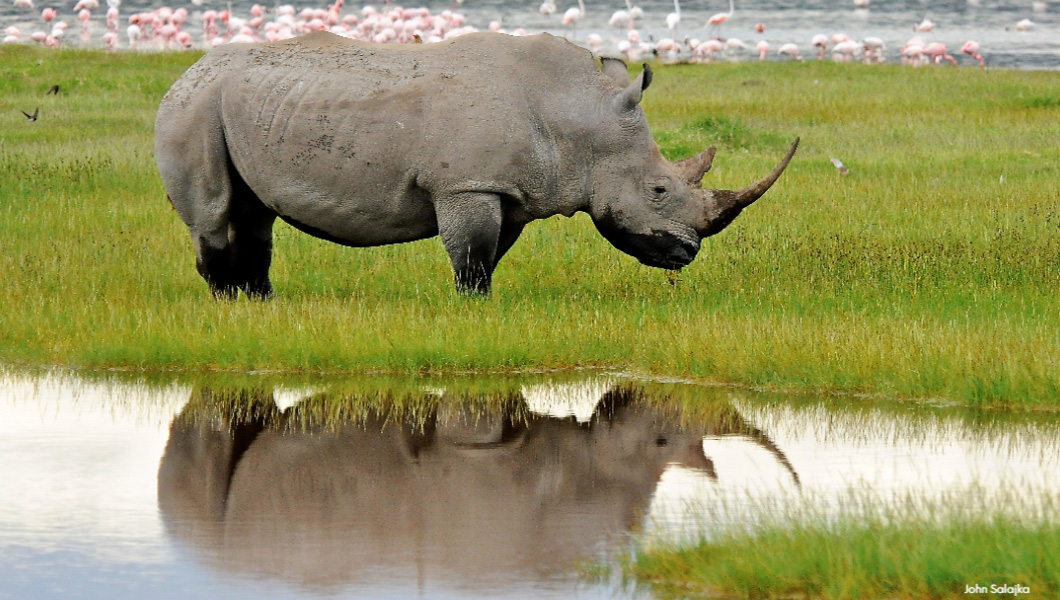 Suggested Safari: Luxury Kenya
Samburu National Reserve
The Samburu National Reserve is an arid semi-desert land sparsely populated by proud nomadic people. The rugged and remote Samburu Reserve provides some the best and most colorful game viewing. Large predators such as the lions, leopards, cheetahs, wild dogs and birdlife are a common attraction to this protected area. The reserve hosts a huge population of elephants. Birdlife is abundant with over 450 species recorded.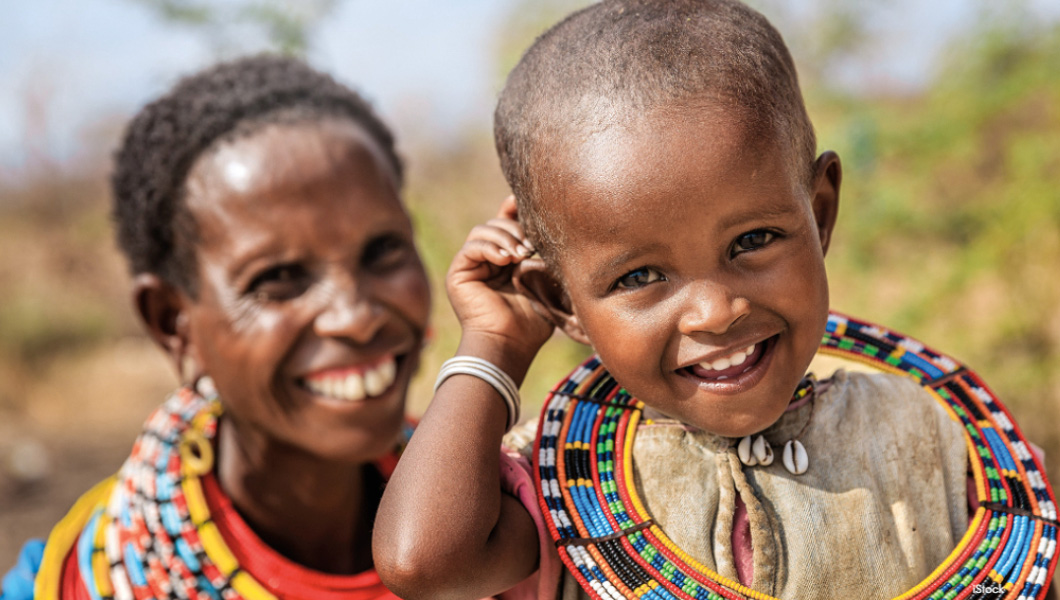 Suggested Safari: Kenya in Absolute Style
Amboseli National Park
The Amboseli National Park is home to the legendary Maasai tribesmen and famous for huge herds of elephant. In addition to elephant, antelope, zebra, wildebeest, buffalo, and the elusive leopard, nearly every vista within the park is framed by majestic Mount Kilimanjaro in the distance as a magnificent backdrop. Amboseli, meaning "salty dust" in Maasai, is a place of stark contrast. Despite Amboseli's sometimes dry and dusty appearance, it has an endless supply of water filtered through thousands of feet of volcanic rock from Mt. Kilimanjaro's melting snow. These underground streams converge into clear freshwater springs in the heart of the park. The powder like dust is volcanic ash, which was thrown from Kilimanjaro millennia ago. An amazing spectacle of Amboseli is the shimmering dry lakebed where false mirages of populated horizons, punctuated by huge herds of zebra and wildebeest hover in front of you. The main attraction of Amboseli is its vast herds of elephant within the park. The bull elephants here have some of the largest tusks in Kenya.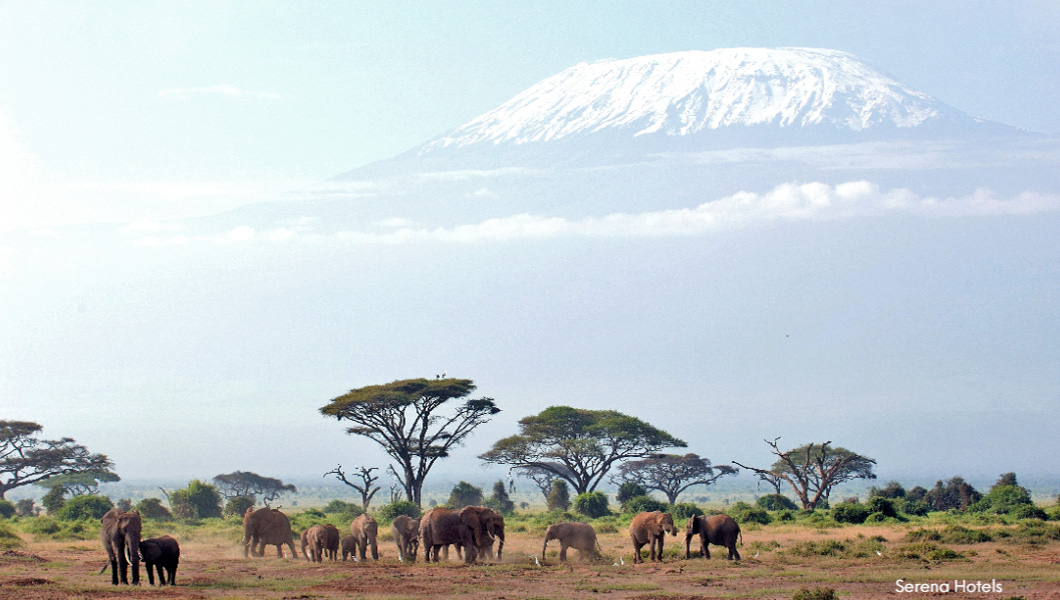 Suggested Safari: Discover East Africa
Ol Pejeta Conservancy
This private conservancy offers a higher wildlife-to-area ratio than any of Kenya's national parks. It is home to all the members of the 'Big Five' (elephant, rhino, lion, buffalo, and leopard). At the forefront of the Kenyan conservancy program, Ol Pejeta has the largest black rhino sanctuary in East Africa, hosts the only chimpanzee sanctuary in Kenya and shelters large numbers of rare and endangered species.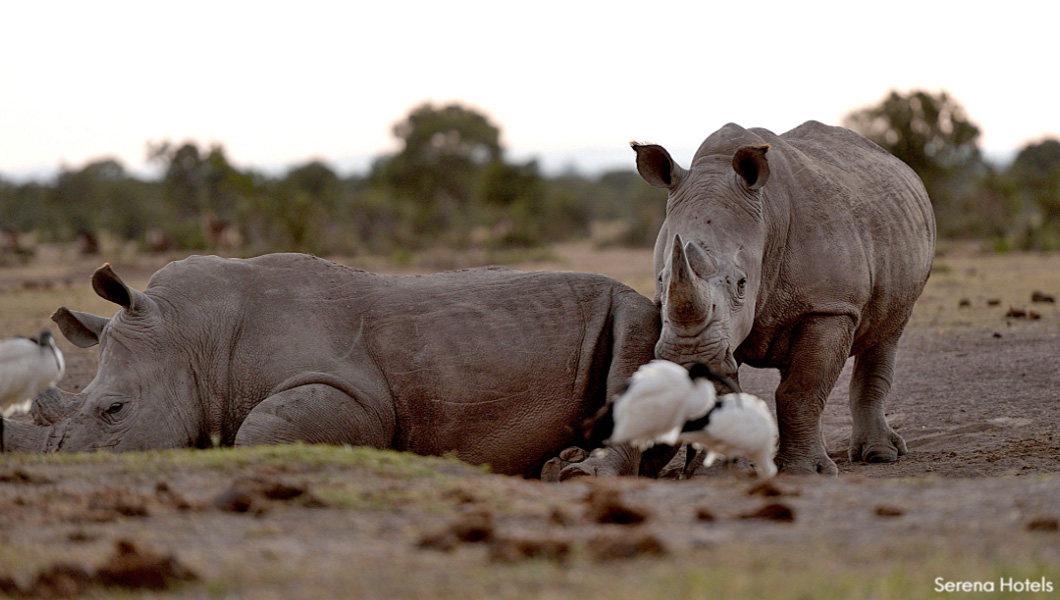 Suggested Safari: Luxury Kenya
Lake Elmenteita
Lake Elmenteita region spans an outstanding range of wooded and bush grassland around the lake. Here there are fewer mammalian species than other areas in East Africa, but still has more than 10,000 animals roaming the conservancy. Lake Elmenteita is also home to both black and white rhino, the tufted-eared caracal, golden and striped jackals, and other smaller predators. Over 300 bird species have been recorded here too.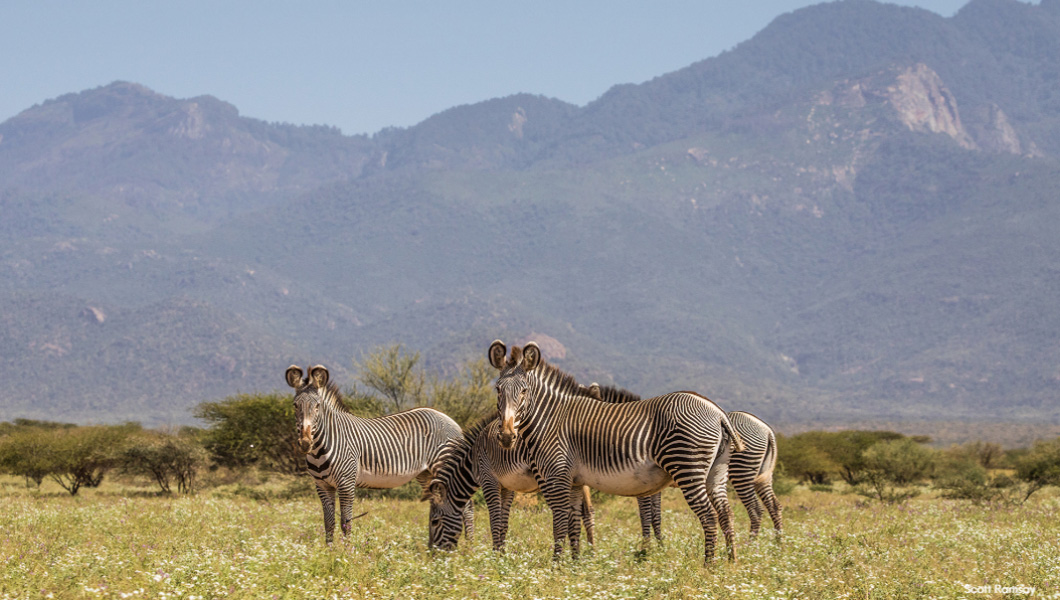 Suggested Safari: Luxury Kenya
Tsavo National Park
Kenya's largest national park, Tsavo East is a great wildlife-watching destination and is famed for its huge numbers of dust-red elephants that gather at the Galana River and wander across the plains. Thanks to the flatter and drier landscape and thinly spread foliage, spotting wildlife is generally easier. Lions, leopards, rhinos, leopard, pods of hippo, buffalo, crocodile, waterbucks, lesser kudu, gerenuk can be spotted, and the park is a haven for its prolific birdlife.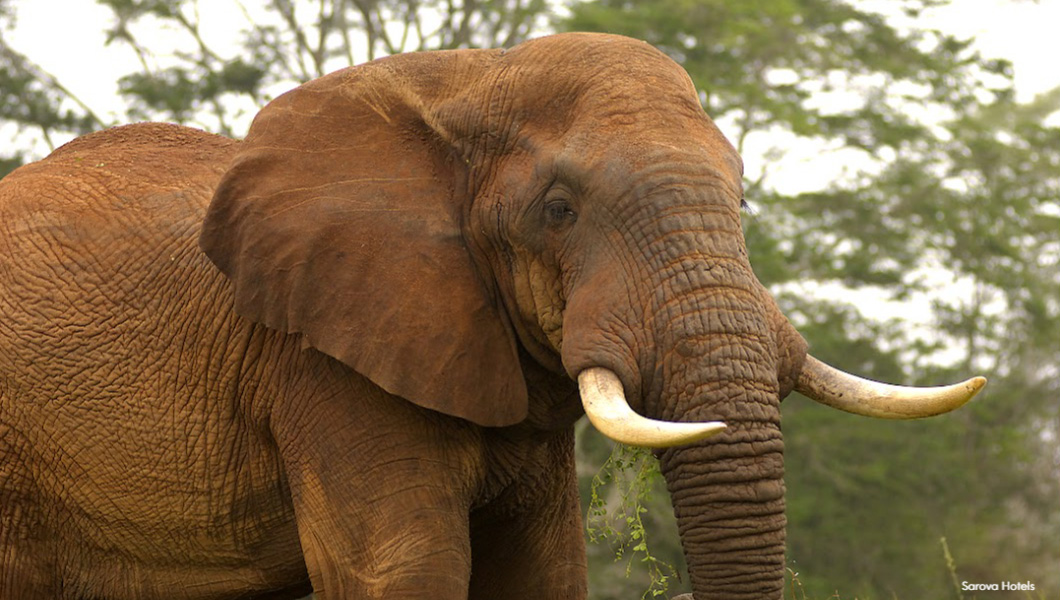 Suggested Safari: Discover East Africa
Shaba National Reserve
Shaba National Reserve is a protected area in northern Kenya to the east of the Samburu and Buffalo Springs National Reserves, covers an area of 50 square miles. The Shaba reserve has dramatic scenery including river-side forests, scattered woodlands and dry grasslands dominated by the Shaba Hill volcano. The plentiful wildlife relies on waterholes and marshes scattered throughout the reserve. Shaba is home to the endangered Grevy's zebra, reticulated giraffe, beisa oryx, the Somali ostrich and the gerenuk. Elephant are plentiful and black rhino, lion, leopard, cheetah, buffalo and hyena can all be seen. Driving to the park you will often see Samburu herding cattle through the thorn bush or watering camels in the river.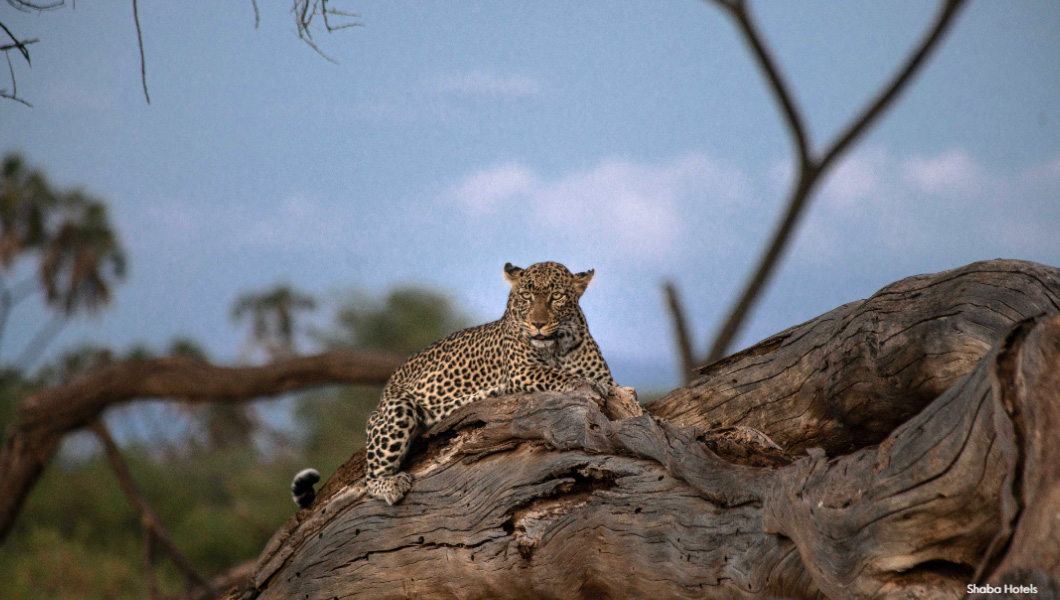 Suggested Safari: Enchanting Kenya