Top 10 Africa themed books
May 2, 2020
Looking for a good read to keep you company during these longer days at home, whilst also dreaming of  your next trip to Africa.
Lion World Travel has put together our own Top 10 African themed books list, which includes everything from inspiring autobiographies to stories of heroism and overcoming systematic adversity.
Take a look and start reading!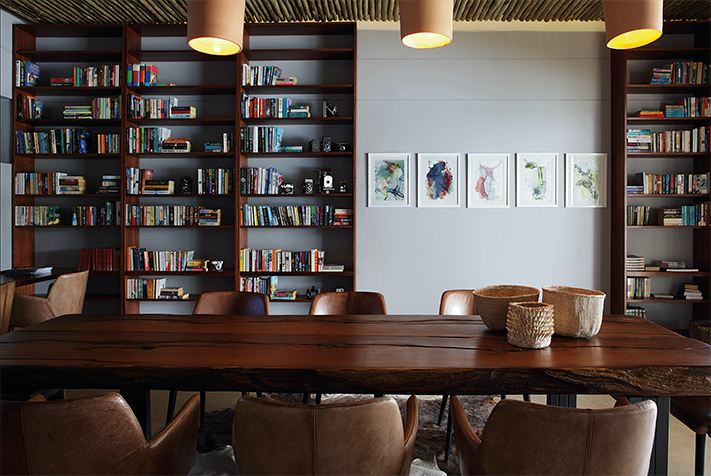 Many of these featured books are favorites among our staff. But to limit the list to only 10 was very hard! Maybe we will make another list in the future, or perhaps you have a different favorite you'd like to share with us? If so - let us know!
The Last Rhino's - Lawrence Anthony
Lawrence Anthony has been commonly referred to as the Indiana Jones of conservation in Africa, through his many attempts to save endangered species.
The Last Rhino's covers the story of Lawrence Anthony saving the endangered northern white rhinos, that are living in an area of the Congo controlled by the infamous Lord's Resistance Army and were to be soon hunted into extinction.
The Last Rhino's covers the story of Anthony's journey to save the northern white rhinos from poachers and the struggles he embarks in negotiating with rebel forces.
Long Walk to Freedom - Nelson Mandela
Long Walk to Freedom is an autobiography written by one of Africa's most inspiring and recognizable leaders Nelson Mandela. A Long walk to Freedom covers the life of Mandela as a young lawyer standing up against apartheid in South Africa and the latter stages of his imprisonment in Robben Island.
This is an inspiring novel of perservarance and injustices in South Africa, but most importantly covers the topics of forgiveness and hope that Mandela and his family provide to the people that placed him in jail.
This is a book that I recommend to all history and politics lovers as it shows the importance of remaining strong to your morals and standing up against injustice.
If you are interested in learning more about Nelson Mandela's journey, we recommend Lion World Travels South African History and Heritige tour.
Tandia - Bryce Courtnay
These set of obstacles add to Tandia's character and allow her to overcome harmful people and situations throughout her adult life. 
Tandia is an inspiring story of courage and transformation as despite all of her early childhood trauma and devastation Tandia becomes a successful lawyer whose main focuse is on defending people like herself that are being persecuted in an apartheid society.
Bryce Courtney includes many heavy themes in the novel Tandia, which tells the powerful story of oppressed people work together to spark change in an oppressive society.
Born A Crime - Trevor Noah
Born a crime details the real life of comedian Trevor Noah's story of growing up in South Africa during the apartheid era.
As a mixed race son of a white father and a black mother, Noah himself was classified as a crime in accordance to the apartheid system of racial classification in South Africa. 
This is great book for the whole family with a mixture hilarious stories of growing up in a mixed race family, especially during such a turbulent time as apartheid in South Africa.
Noah is a comedic genius whose story telling reaches a new level in this autobiography, that I personally recommend for everyone read.
Out of Africa - Karen Blixen
Out of Africa is a memoir by reknown Danish author Karen Blixen, the story recounts the events of seventeen years she and her husband spent living in British East Africa (Kenya).
The story is centered around and Blixen's life on her coffee plantation, as well as a tribute to some of the people who touched her life in Kenya, as it provides a vivid snapshot of African colonial life in the last decades of the British Empire.
This is a fascinating read as it covers a time in Africa during colonization and discovery that will be foreign to the many of us.
Half of a Yellow Sun - Chimamanda Ngozi Adichie
Half of a yellow sun takes place in Nigeria during the Nigerian Civil War (1967–70). The effect of the war is shown through the  relationships of five people's lives which are shown simaltanously as they are twin daughters of an influential businessman, a professor, a British citizen, and a Nigerian houseboy.
The novel chronicles the lives of these five characters who undergo drastic changes in their circumstances and are torn apart by the brutality of the civil war.
This is a complex, intruging story of relationships and power and how the strength of relationships can get us through the hardest of times, this is a must read book for everyone during this period of social isolation.
The Boy Who Harnessed the Wind - Bryan Mealer and William Kamkwamba
This is the story of William Kamkwamba, a young schoolboy who comes from a family of farmers that live in the nearby village of Wimbe. William  is a curious boy who specializes in fixing radios for his friends and neighbours and spends his free time looking through the local junkyard for salvageable electronic components.
William's fortune changes as he is soon banned from attending school due to his parents' inability to pay his tuition fees, devastated by this  William then works with his science teacher and convinces him into letting him continue attending his class and have access to the school's library where he learns about electrical engineering and energy production.
This is an inspiring novel, which shows the length in discovery that the human mind can go through when it is curious, no matter what levels of disadvantages that life will throw at you.
The Elephant Whisperer - Lawrence Anthony
Another recommendation from the author Lawrence Anthony, whom as we know devoted his life to animal conservation, protecting the world's endangered species. This is the story of Anthony saving a herd of rogue wild elephants on his Thula Thula game reserve in Zululand. 
The Elephant Whisperer is a heartwarming, exciting, funny, and sometimes sad memoir of Anthony's experiences with these huge yet sympathetic creatures.
Set against the background of life on an African game reserve, with unforgettable characters and exotic wildlife, Anthony's unrelenting efforts of animal protection and his remarkable connection with nature will inspire animal lovers and adventurous souls everywhere.
Mandela: My Prisoner, My Friend - Christo Brand
For 12 years Brand watched Mandela formed a relationship with Mandela having undergone similar personal and family struggles to each other. Christo Brand later became Mandela's confidant, championing his triumphs and struggles as both an inmate and president.
Mandela: My Prisoner, My Friend is an inspirational novel of friendship and a moving testament to the dedication and determination, shown by both Brand and Mandela.
Born Free: A Lioness of Two Worlds
Joy Adamson's story of a lion cub in transition between the captivity in which she is raised and the fearsome wild to which she is returned captures the abilities of both humans and animals to cross the seemingly unbridgeable gap between their radically different worlds.
This is an inspiring yet heartbreaking story of the difference and yet similarities between humans and animals and how empathy can close the gap between ourselves and different species.