Name a Baby Rhino Contest
Warning message
Submissions for this form are closed.
Update: The Baby Rhino has been Named!
Congratulations to Katelynn C. whose suggested name of Imara (meaning "strength" in Swahili) was the winning entry.
---
In partnership with The TreadRight Foundation, we are proud to support programs that safeguard the planet and wildlife.
Since 2017, TreadRight has partnered with Wilderness Foundation Africa (WFA) to aid in rhino conservation efforts by funding the purchase and operation of a Bat Hawk – a light aircraft used to monitor and protect rhinos from poaching in provincial nature reserves and national parks in the Eastern Cape Province, South Africa.
Since the start of 2020, 19 new rhino babies have been discovered and protected within the rhino population, 11 of which were first detected in the TreadRight-funded Bat Hawk. As a thank you, Wilderness Foundation Africa has given TreadRight and The Travel Corporation (TTC) the invaluable honor of naming 3 of these precious new rhino babies and Lion World Travel needs your help in naming one!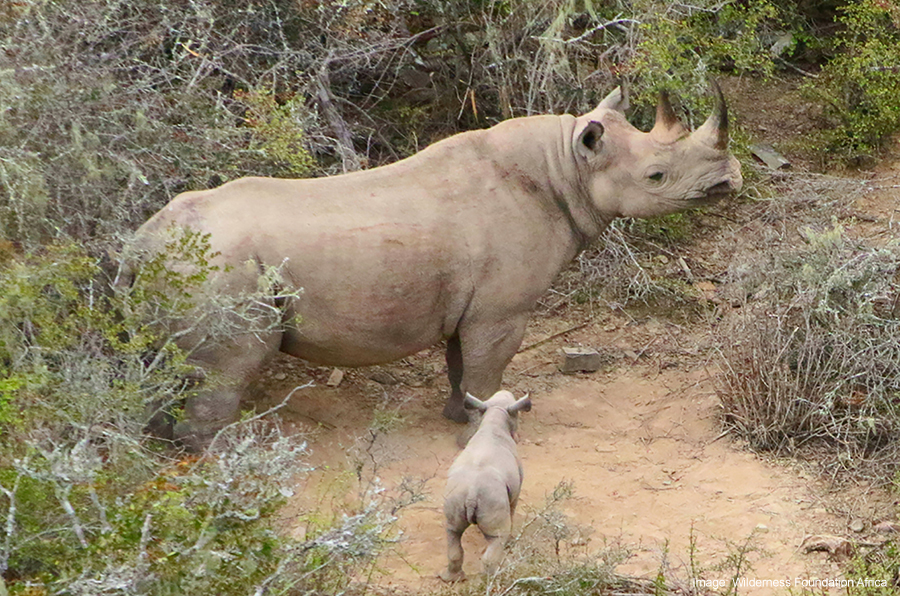 Queenie and her baby
Using the form below, submit a name you think we should name this baby female rhino. You can submit names until December 1st. Then, on World Wildlife Conservation Day (Friday, December 4th) TreadRight Wildlife Ambassador, Ami Vitale will announce the winning name!
The person who submitted the winning name will win 3 free nights at Shamwari Game Reserve, a luxury safari and game lodge destination in South Africa's ecologically and culturally significant Eastern Cape Province.