A Day on Safari in East Africa
"If there were one more thing I could do," Karen Blixen wrote, "...it would be to go on safari once again." Each day on safari brings a new experience. Perhaps you'll see thousands of migrating wildebeest in the Serengeti, or a snowcapped mountain in Kenya or tree-climbing lions in Tanzania. There is no way to know exactly what the safari experience will bring from day to day. But a typical day might be something like this, depending on your destination:
Experience a Magical Day on Safari in East Africa
A TYPICAL DAY ON SAFARI IN EAST AFRICA
Early Morning
Early mornings are often the best time to spot wildlife as temperatures are still cool and animals are still active. Enjoy a piping hot cup of coffee and biscuits before departing on your game drive of the day.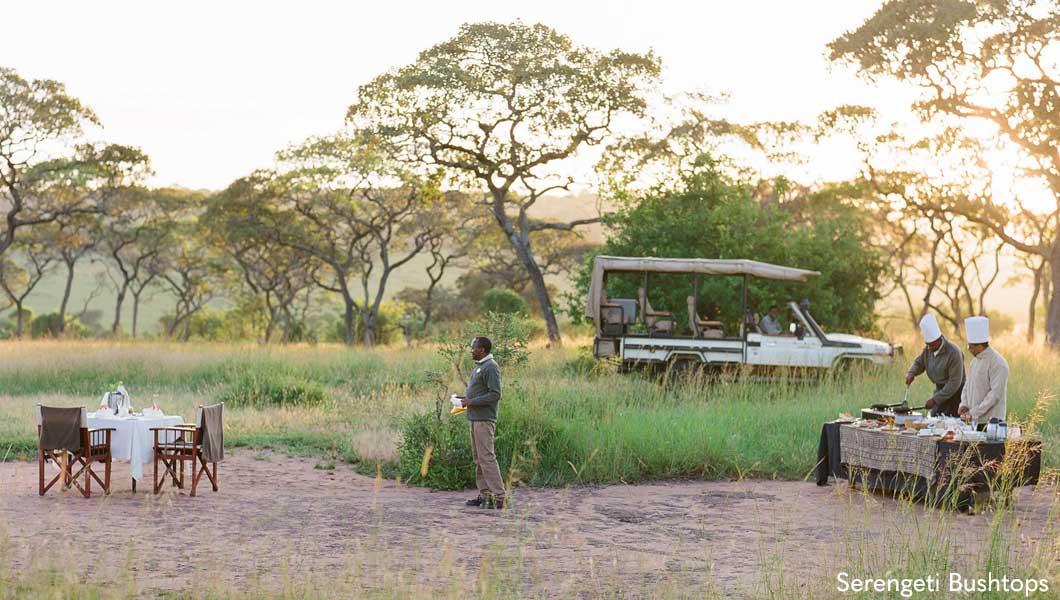 Late Morning
Remember to take your camera and binoculars and a light sweater or warm jacket depending on the season. In the early morning the game is wakening from the night and predators are returning from the hunt. After a few hours, you may return to the lodge for a hearty breakfast or enjoy a full breakfast right in the bush. 
Lunch and Afternoon
Unwind and connect with your surroundings as you take a dip in the pool or simply relax on the deck. Savor a delicious lunch at the lodge before getting ready for another game drive as the wildlife emerges after a day of hiding from the sun.
Evening
As the afternoon turns into evening, the wildlife rouses from their lazy afternoon naps and the predators begin to go in search of their next meal. Your late afternoon game drive provides the opportunity to witness the bush in action. Enjoy a sundowner against the unforgettable backdrop of the African sunset. 
Return to the lodge for a shower, drinks and delightful dinner. 
After dinner, listen to bush tales from the guides while drinking wine and warming yourself by the fire.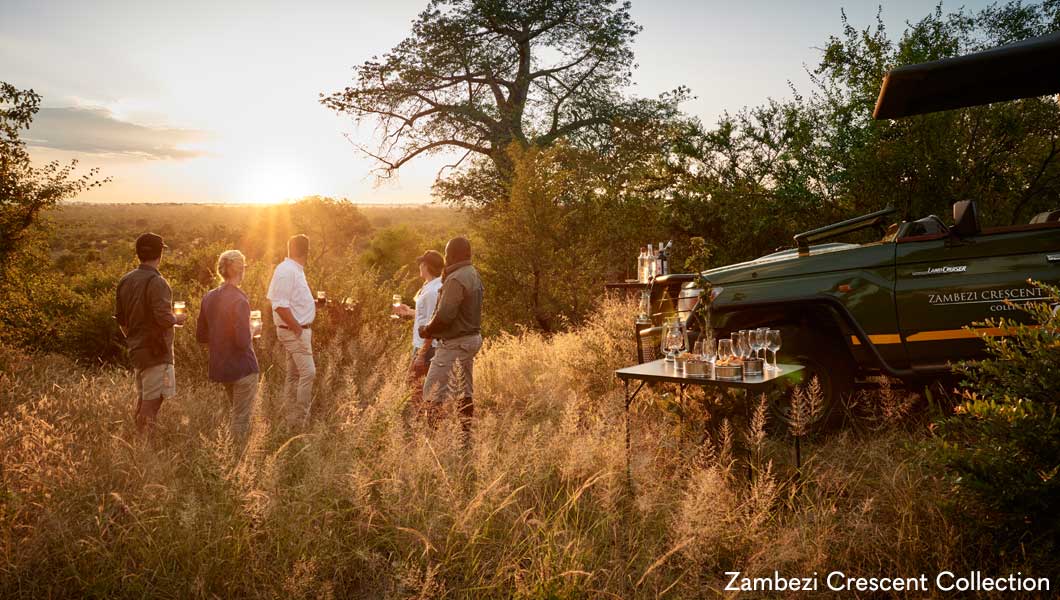 Late Evening
On occasion, there is the opportunity to go on late evening game drives (location dependent).
Please speak with one of our knowledgeable Africa Specialists for specific details about your day on safari itinerary.
Check out our
blog post
to read about the safari vehicle you may be traveling in during your trip.