Adventure Cruises in Africa
Introducing a new style of travel in Africa — adventure cruising. Hop between remote islands, catch a glimpse of the Marine 5 and enjoy pristine beaches, all by small ship or luxury yacht.
After a thrilling safari experience, it's time to unwind and relax and see a different side of Africa. Lion World Travel offers adventure cruise vacations to the Seychelles, Mozambique and Zimbabwe. Set sail in clear, turquoise water and enjoy an array of activities including snorkeling, scuba diving, bird watching, fishing and kayaking. Above all, enjoy peaceful sailing along rivers and from island to island.
Explore our adventure cruise itineraries in Seychelles, Mozambique and Zimbabwe. Welcome aboard!
---
Mozambique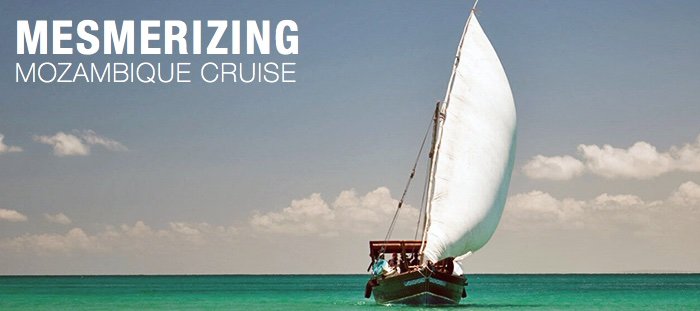 5 Nights | Land & Water Only*
Island hop aboard a beautiful 40-ft traditional Arab dhow, complete with a Mozambican skipper, crew and chef on board on our Mesmerizing Mozambique adventure cruise. With 32 islands to explore, spend your sunny days snorkelling, diving and sea kayaking in one of the last remote parts of the African coastline. Spend 2-nights at a beautiful beach camp set up under the palms on the shores of Matemo Island and for the last 3-nights on this trip enjoy staying at the magical Ibo Island Lodge where you can enjoy a mix of guided activities and relaxation you explore Ibo Island.
Call us at

1-800-387-2706

for a Quote and Complete Itinerary
---
Seychelles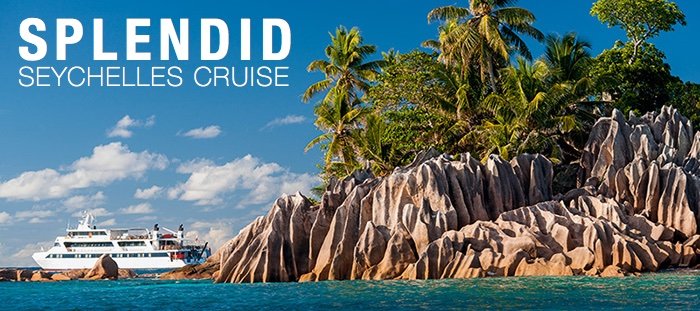 4 Nights | Land & Water Only*
Discover the Seychelles the best way: by small ship. Hop from island to island in perfect harmony with this unspoiled paradise and visit islands that will excite your senses. Amazing flora and fauna are everywhere in this tropical paradise; Snorkel or dive to watch an amazing underwater world. Walk into centuries old rain forests with unique species of wild life and sight the rare black parrots, the world famous Coco de Mer palm trees or giant land tortoises. We offer adventure cruises to the Seychelles for 7-nights or 4-nights.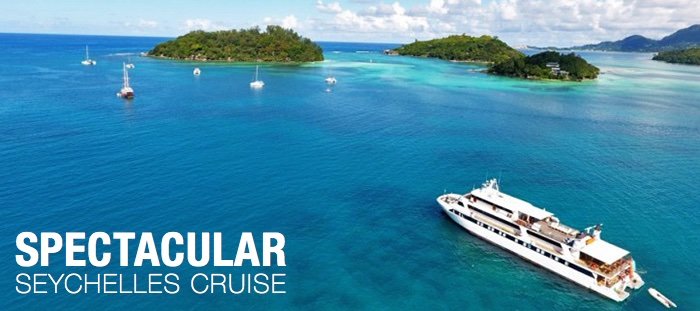 7 Nights | Land & Water Only*
Call us at

1-800-387-2706

for a Quote and Complete Itinerary
---
Zimbabwe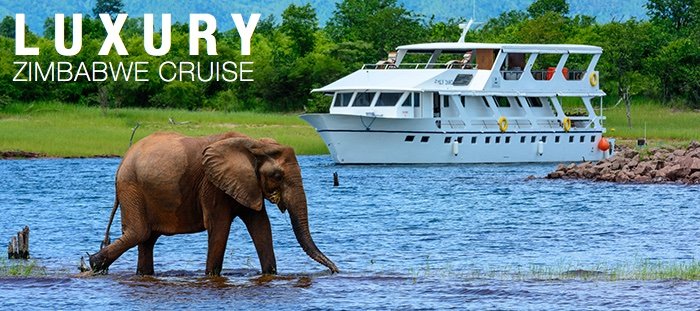 6 Nights | Land & Water Only*
Combine a traditional African Safari with a private cruise on Zimbabwe's beautiful Lake Kariba. Enjoy 3-nights at Bumi Hills Safari Lodge with its breath taking panoramic views over the great inland sea of Lake Kariba. Spend your days cruising the lake in a private boat, taking in the gorgeous vista's and incredible shows of light and try your hand a catching a tiger fish. Then, sail off into paradise aboard your private safari cruiser, the Matusadona, "an intimate luxury lodge on the water". Decorated with rich, classical furnishings, the Matusadona is undoubtedly Kariba's ultimate choice for a luxury barefoot holiday.
Call us at

1-800-387-2706

for a Quote and Complete Itinerary
*Prices quoted are per person in US Dollars, for land and water arrangements only, based on double occupancy accommodations and subject to availability.