Would definitely recommend this trip
October 30, 2014
Hi Cheryl!
Yes – our journey was everything we wanted and more.  It was so AMAZING!  From the moment we arrived to the time we departed we were treated wonderfully by all the staff members - hotel transfers, hotel staff, guides, rangers, trackers, etc.  Everyone was so attentive and genuinely kind.  Cape Town was beautiful and Kruger was unbelievable!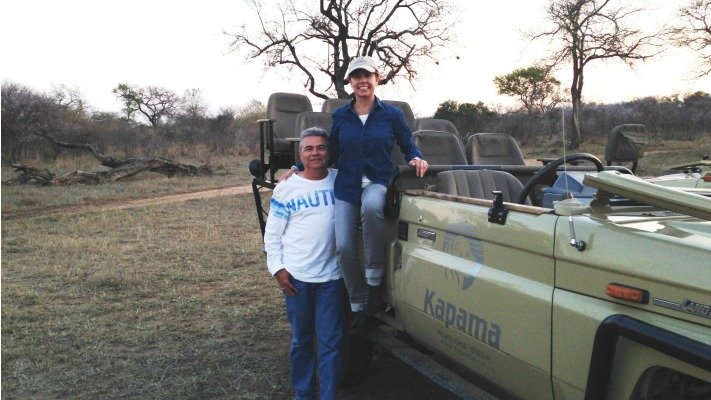 We met several couples that were on the same trip and route as ours who we bonded with so well and enjoyed each other's company every day.  It was sad to end the trip and leave all the wonderful people behind, but the experience will be unforgettable.
I remember you telling me before we left on our trip "Elisa, you will be amazed", and you were exactly right.  Yes the travel was a bit rough, but it was totally worth it and I would definitely recommend this trip and Lion World Travel to others.
Thanks for everything! 
Elisa and Robert Maes
Los Angeles, CA