Why We Love South Africa
November 15, 2021
South Africa has been called "A world in one country". It offers cosmopolitan cities, a rainbow nation of richly diverse cultures, spectacular scenery and of course the Big Five safari experience. South Africa has it all!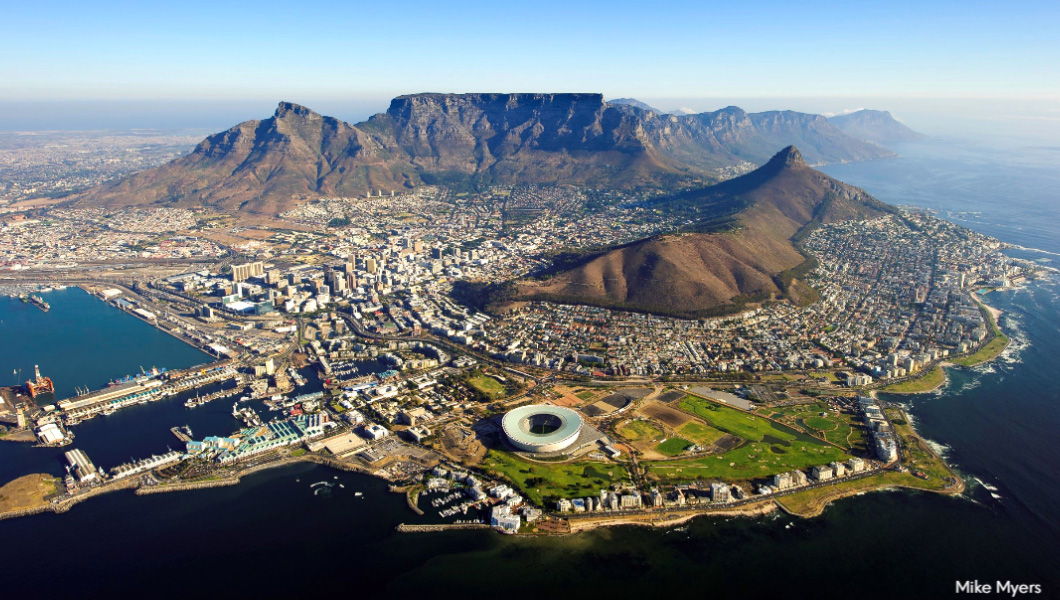 Our Top 8 Game Reserves in South Africa:
Kruger National Park
Steeped in legend and history, the iconic Kruger National Park invites you to explore its vast landscapes and spectacular wildlife for the ultimate safari experience. It is the largest game reserve in South Africa that covers 7,523 square miles from north to south along the Mozambique border, offering a diverse range of terrain from mountains and rivers to savannah and tropical forests. On a safari through Kruger's expansive savanna there is a strong likelihood of seeing Africa's Big Five and many other species such as giraffes and zebras.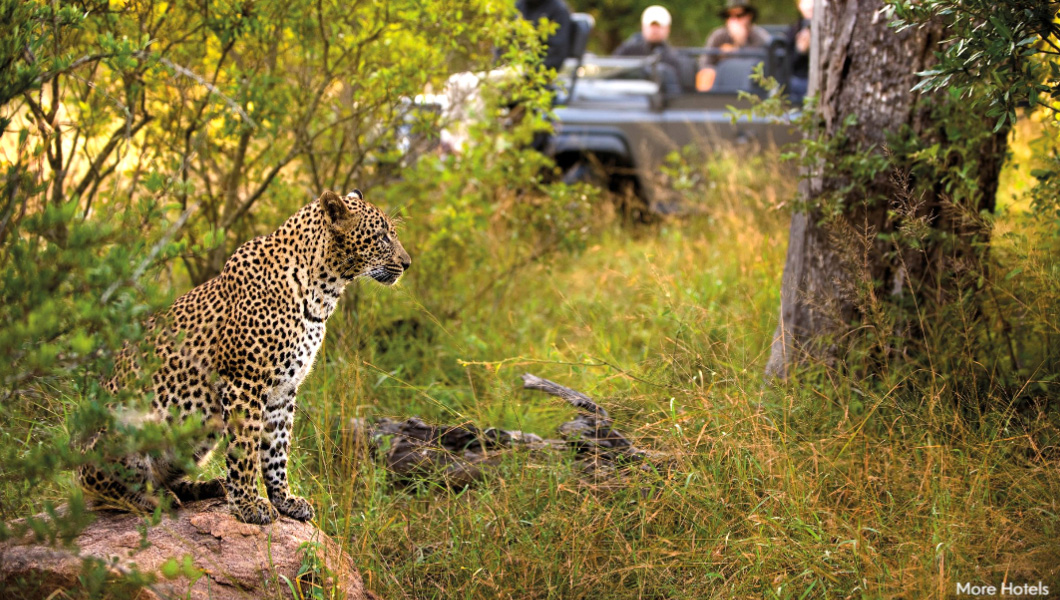 Suggested Safari: The Pearl of South Africa
Kapama Private Game Reserve
Dubbed an African Eden, Kapama Game Reserve spans more than 37,000 acres, offering a rich habitat home to more than 40 different mammal species and 350 bird species. From epic elephant encounters to rare species sightings, such as the African wild dog, the variety of wildlife at Kapama satisfies both first-time safari goers and seasoned safari travelers. Featuring four magnificently luxurious lodges, Kapama is a 5 star destination offering spa and wellness options to complement your game drives and nature walks.
Suggested Safari: Best of South Africa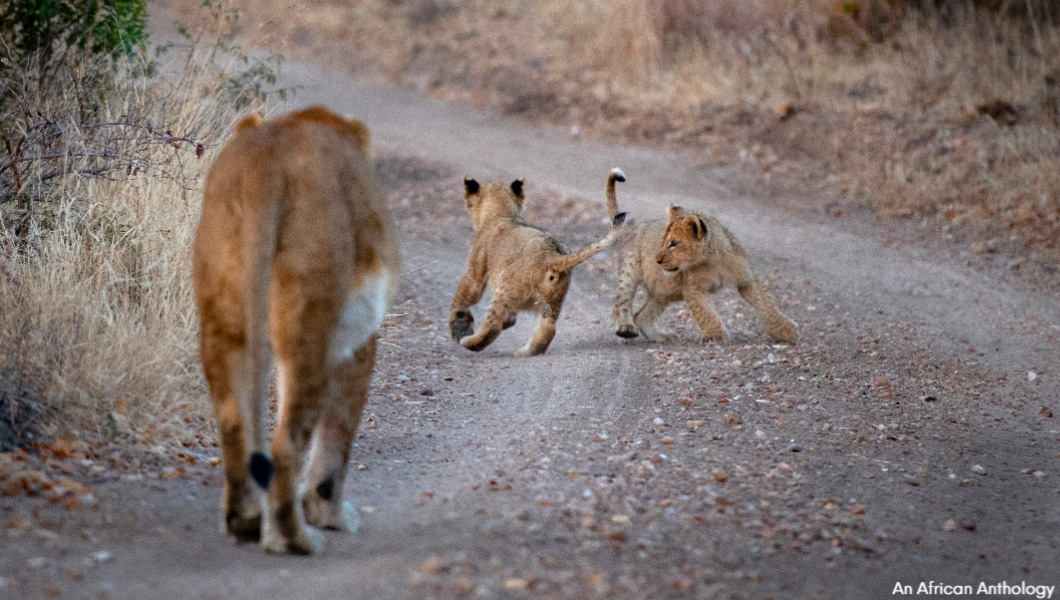 Madikwe Game Reserve
Traverse the vast open plains of grasslands, woodlands, rocky outcrops, and single mountains at Madikwe Game Reserve for an amazing South African safari. The reserve is one of the lesser- known parks, with a 95-mile perimeter fence to prevent the escape of the larger animals. It is situated against the Botswana border close to the Kalahari Desert and this hidden gem is commonly regarded as one of the best conservation areas in Africa with Big Five viewing opportunities.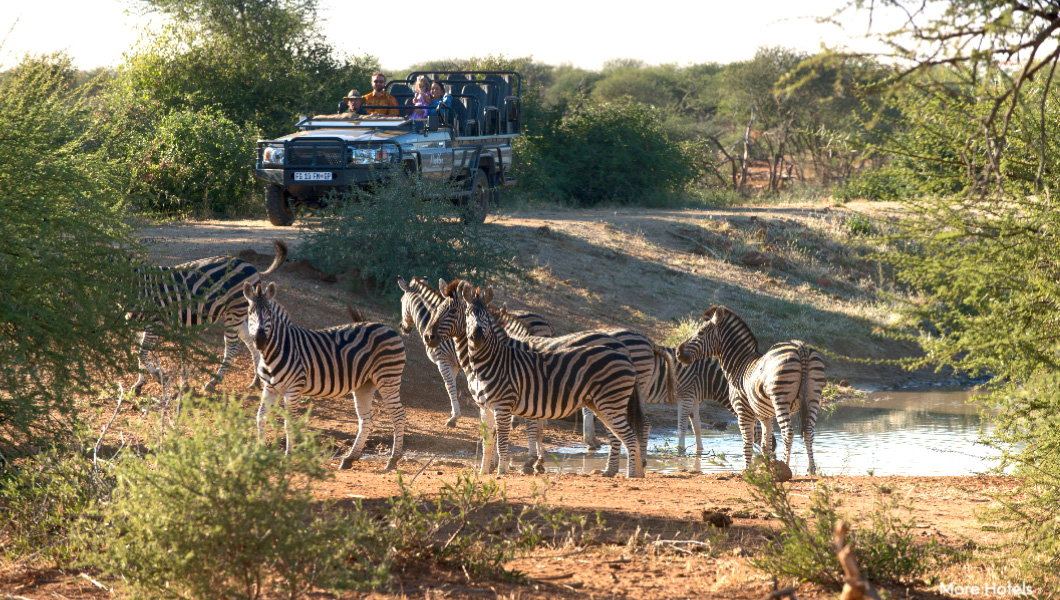 Shamwari Private Game Reserve
The Shamwari Private Game Reserve is in a malaria-free environment tucked away in the Eastern Cape where sightings of the Big Five are common, as well as cheetah and a wide variety of other animals and birds. This is an exclusive experience for a South African safari vacation while staying in luxury accommodation and taking open 4×4 vehicle game drives with knowledgeable guides. Expect to take away new insights and an appreciation for Africa after an unforgettable South Africa Safari experience at Shamwari Private Game Reserve.
Suggested Safari: Tented Safari in Style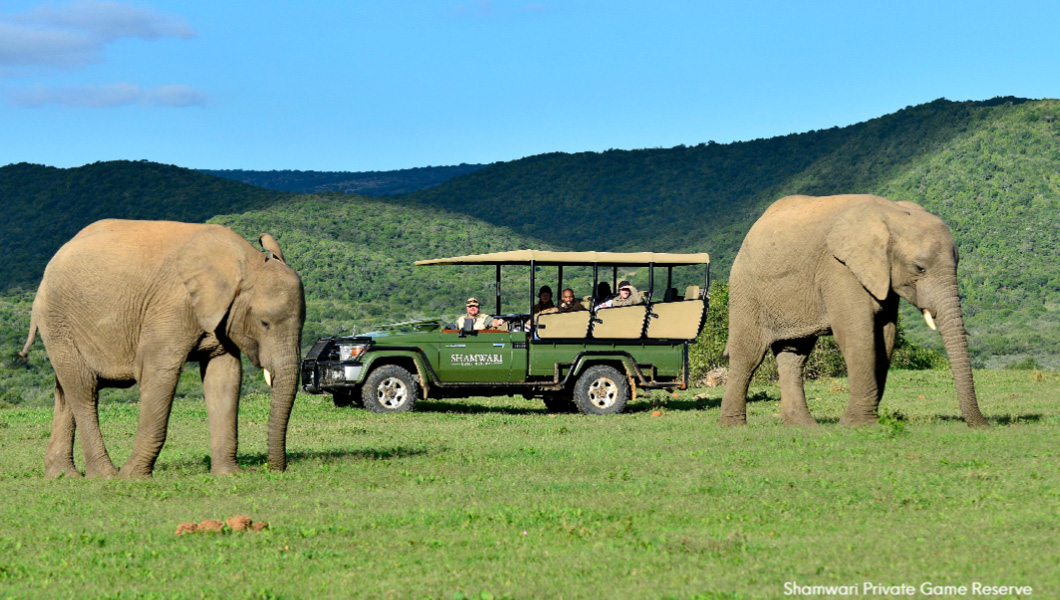 Sabi Sands Game Reserive
The Sabi Sands Game Reserve is one of the best places to experience a safari in South Africa. It is a 250 square mile private game reserve that shares a border with the world-renowned Kruger National Park. Game viewing possibilities are simply unparalleled, resulting in extraordinary close encounters of the much sought after Big Five and the elusive leopard. Add a superb range of lodges and a luxury safari in South Africa is born.
Suggested Safari: Best of Cape Town and the Bush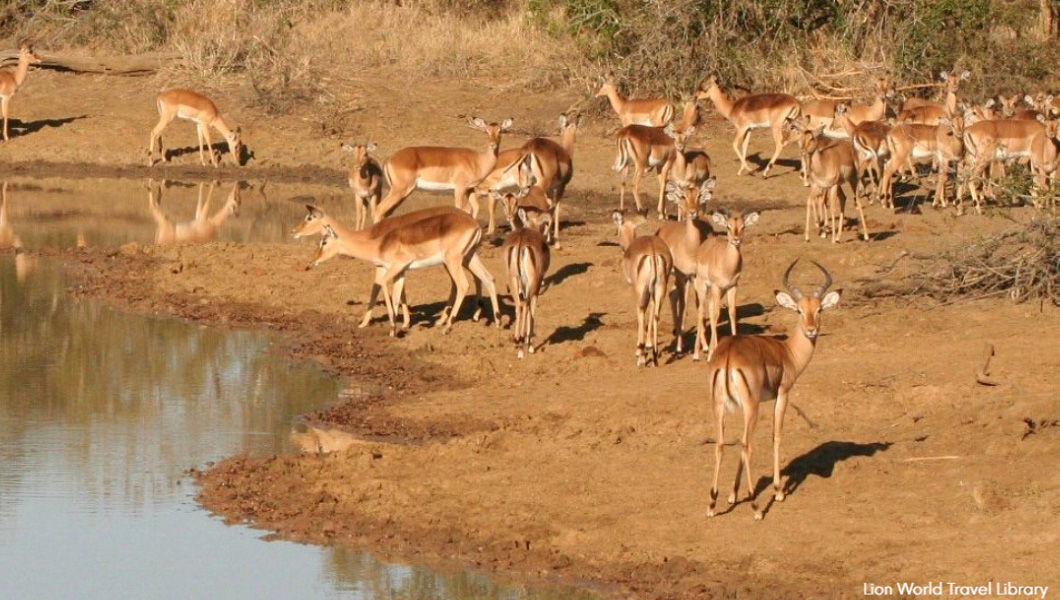 Thornybush Game Reserve
Thornybush Private Game Reserve is located adjacent to the Kruger National Park covering 24, 710 acres of some of the most magnificent bushveld that Africa has to offer. It is home to an incredible variety of birdlife and other wildlife species including the Big Five. In addition, one can see giraffes grazing from the highest branches, dazzles of zebras and so much more. With a near perfect year-round climate this is an ideal destination for a South Africa safari.
Suggested Safari: South Africa in Absolute Style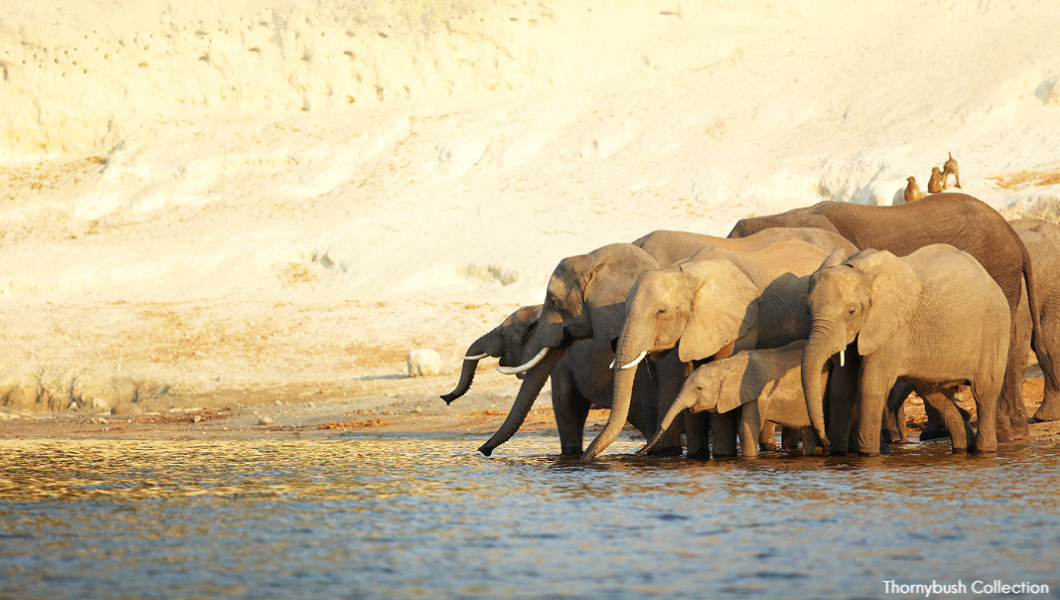 Amakhosi Private Game Reserve
Found in Kwazulu-Natal on the banks of the Mkuze River, Amakhosi Private Game Reserve offers plenty of character and countless species of wildlife to get up close to with buffalo, lion, elephant, leopard and rhino resident to the reserve. Amakhosi also boasts wildebeest, hippo, crocodile and cheetah sightings along with a colorful array of birdlife which includes raptors like Whalberg's eagle and the Crowned eagle. Experience a variety of scenic landscapes from plunging valley bushland and thick grassland to distinctive umbrella thorn trees and river wetlands. Each offers a unique habitat in which a superb biodiversity can be found.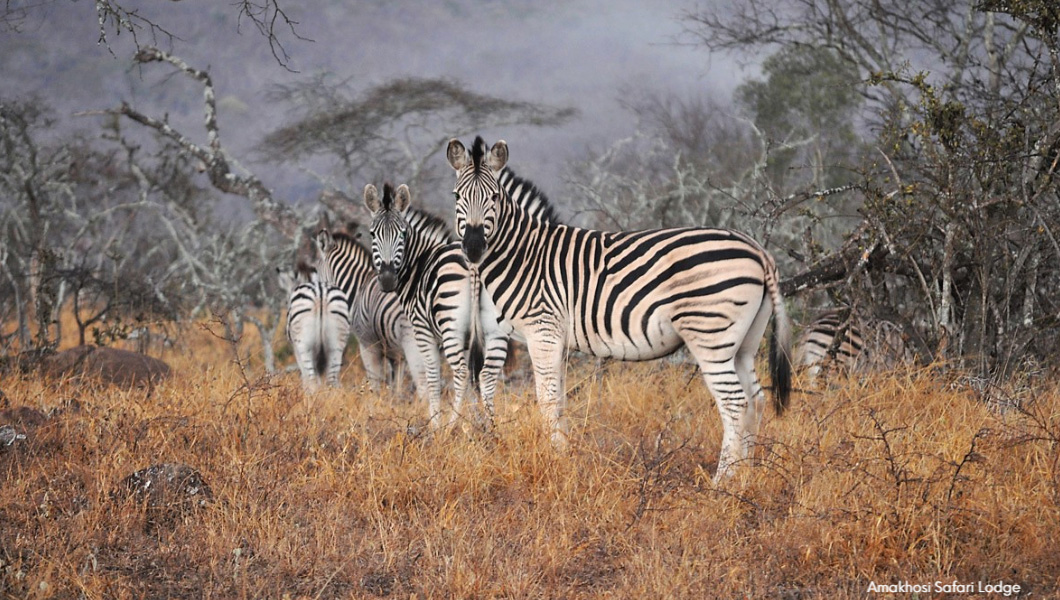 Pilanesberg Game Reserve
The Pilanesberg National Park, which covers 212 square miles, is the fourth largest game reserve in Southern Africa. This malaria-free park is in the crater of a long extinct volcano – one of only three such craters in the world. There is an abundance of birdlife (more than 360 species) along with virtually every mammal of southern Africa and is also home to healthy populations of the Big Five. Also found here is a wide variety of rare and common species, like the nocturnal brown hyaena, cheetah, majestic sable, as well as giraffe, zebra, hippo, and crocodile, to mention a few.
Suggested Safari: Classic South Africa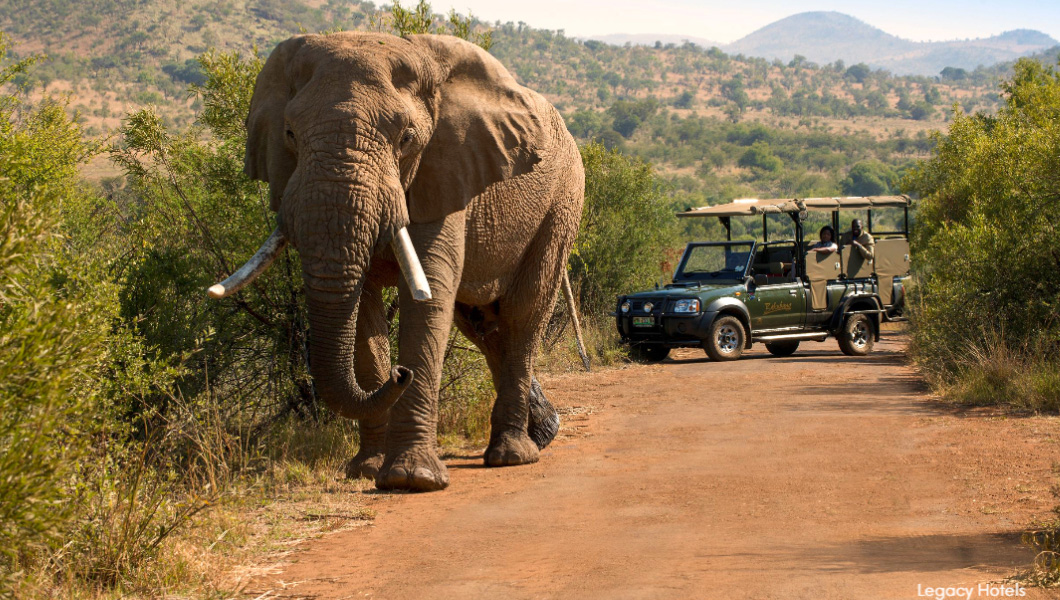 Why We Love The Major Cities of South Africa
Cape Town
This is a vibrant city with a melting pot of cultures and cuisines, beautiful beaches, fabulous shopping, never ending picturesque landscapes, botanical gardens, a penguin colony, the Cape of Good Hope and Cape Point. The Cape Peninsula offers awe-inspiring drives along the coast and over mountain passes, with the ever-present backdrop of the iconic Table Mountain. You will not be disappointed if you take a scenic tour to the quaint towns of Stellenbosch and Franschhoek to visit countryside wine estates. Cape Town is one of those cities that is the perfect starting point for an exciting South African vacation.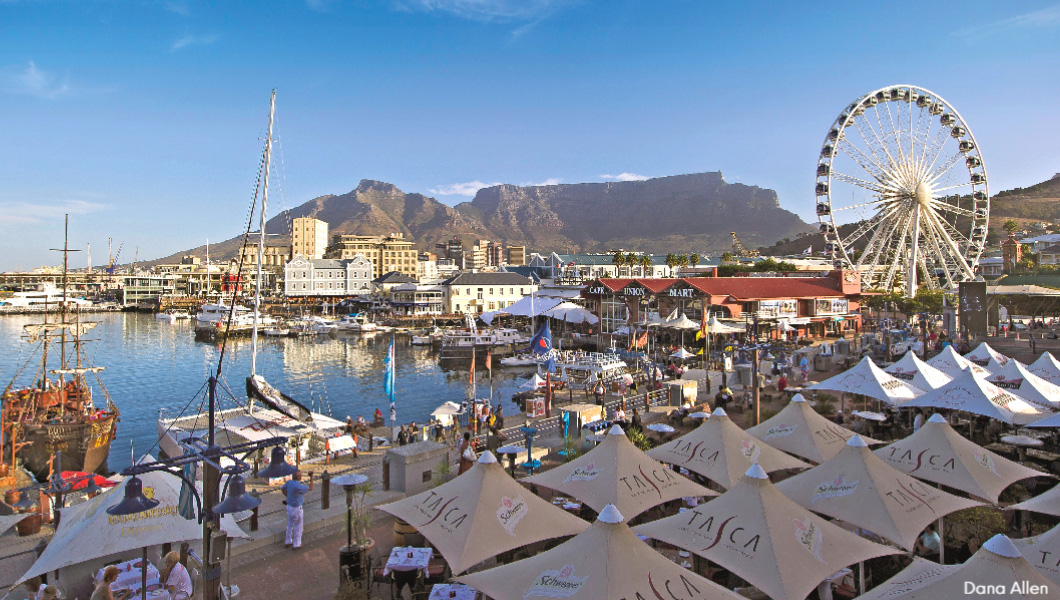 Johannesburg
Also affectionately called Jozi, this city is known as the "City of Gold" and is South Africa's biggest city and the vibrant heart of South Africa, where luxury hotels, shopping and dining are world class. There is a lot to see and do in Johannesburg. The city is filled with superb museums, such as the Apartheid Museum, offering deep insight into South Africa's troubled past. The sprawling Soweto township was once home to Nelson Mandela and his former residence is now the Mandela House Museum. The city is undergoing an amazing rebirth, where the hipster-friendly neighborhood of Maboneng is considered as one of the most successful urban-renewal projects in the world.
Durban
South Africa's third largest city, Durban is blessed with balmy weather all year round. The beachfront is lined with 5 star hotels and luxury holiday accommodation, all of which have an idyllic view of the Indian Ocean. This city is often referred to as South Africa's Miami Beach. This ocean-side city is the gateway to the Mkuze and Hluhluwe Game Reserves and the sandy beaches of St. Lucia where deep-sea diving is amazing and leatherback turtles come out to hatch.
Suggested Safari: The Pearl of Africa