Why We Love Mauritius
November 12, 2021
Mauritius is a subtropical island country in the Indian Ocean. With its long stretches of powder-white beaches, turquoise waters and luxury resorts, Mauritius is the perfect place for a honeymoon vacation or to complement a southern Africa safari. The interior of the island offers breathtaking mountainous scenery and almost year-round sunshine.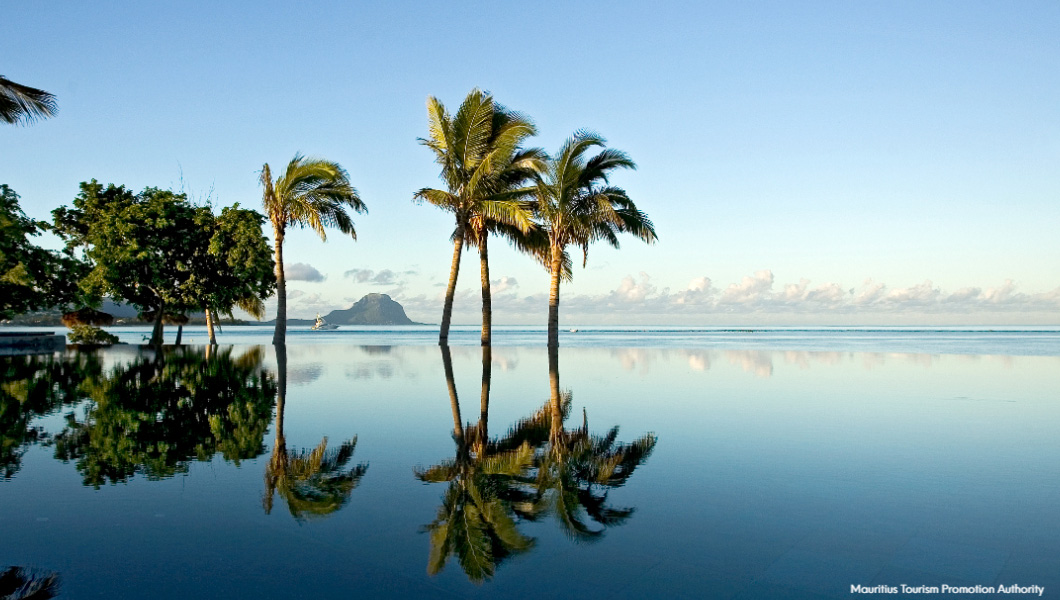 Suggested Safari: Alluring Mauritius
Top 5 Reasons To Visit Mauritius For Your Next Vacation
Perfect Location for a Honeymoon
Mauritius is one of the world's most popular honeymoon destinations to relax on white sandy beaches, watch unforgettable African sunsets, take scenic walks, scuba dive in crystal clear waters and enjoy a romantic picnic on the beach.
Incredible Food
The cuisine of Mauritius has a strong Indian heritage. Combined with Chinese, European, and African influences, the food here is truly unique. There is a focus on fresh seafood, tropical produce, and lots of spice.
Dolphin Watching
This small island in the Indian Ocean has some of the most diverse marine life in the world, including dolphins that can often be seen from the shore, or while taking a boat cruise around the island.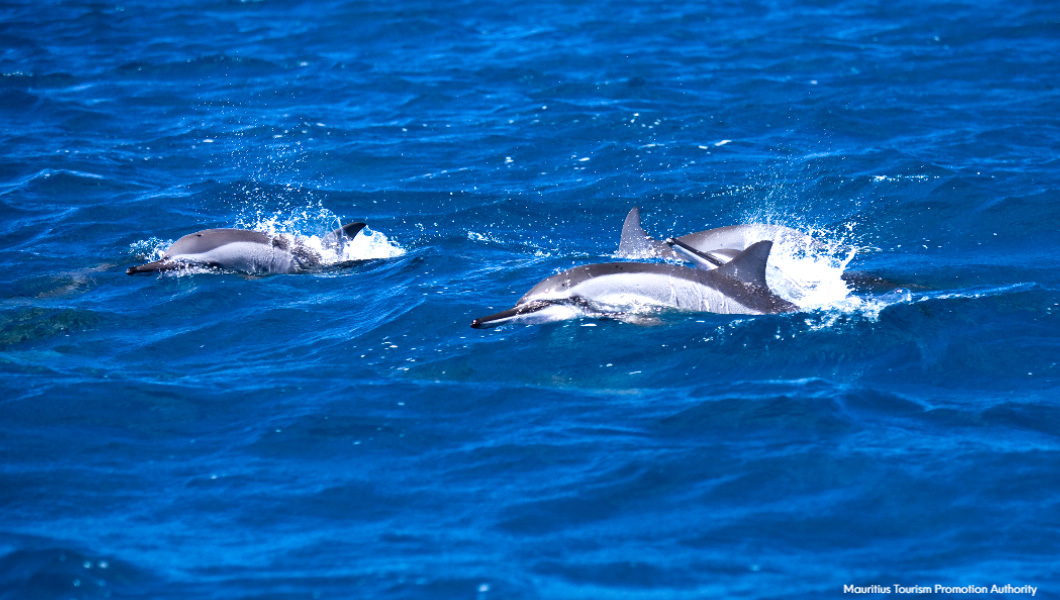 Affordability
Many of the resorts in Mauritius are in the mid-range category, offering excellent value for money for an affordable trip with all-inclusive packages that cover accommodation, meals, and activities.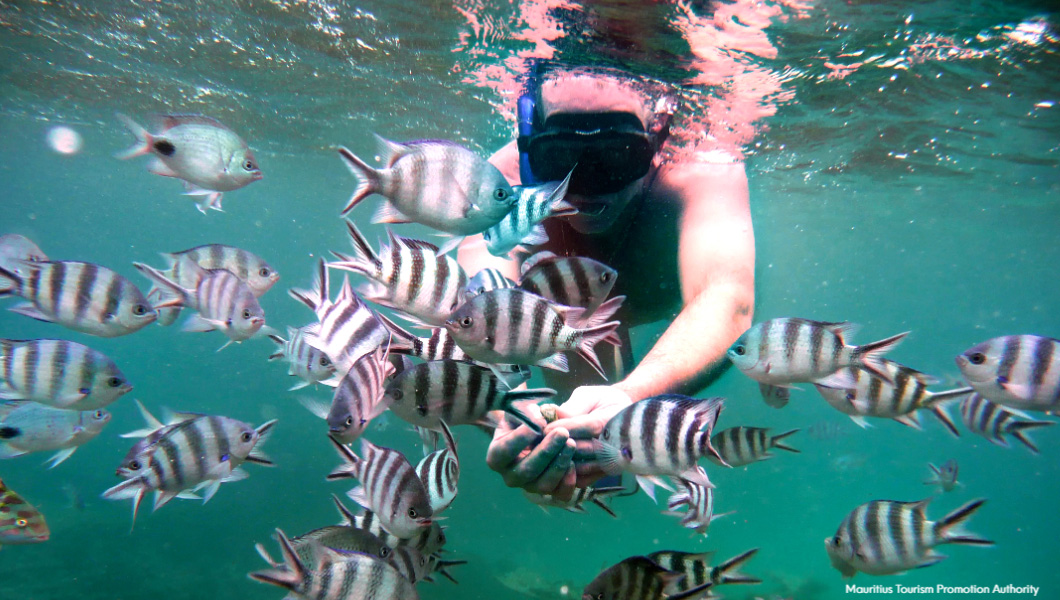 Extraordinary Beaches
The abundance of long stretches of white sand beaches, surrounded by the stunning azure Indian Ocean, is what separates it from the rest of the world. You won't have to go far to find one of Mauritius's beautiful beaches, with over 100 miles of white sandy beaches, including a calm lagoon almost entirely encircled by coral reef and small coves shaded by Casuarina trees.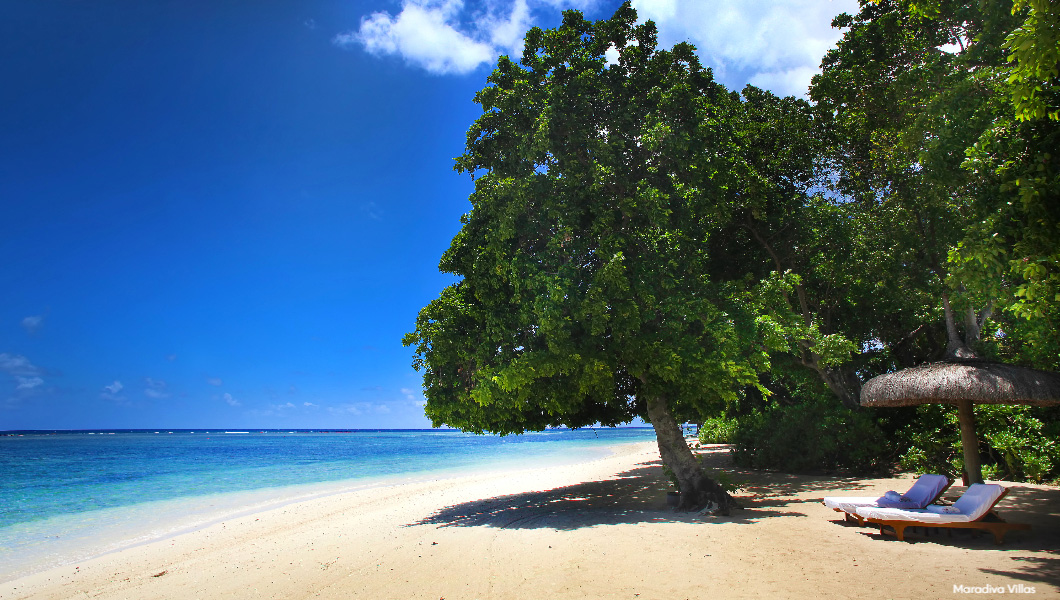 Blue Bay At Pointe d'Esny
Pointe d'Esny beach is a piece of paradise, known for its incredible white sand beach, which stretches out to an estimated 6 miles of coastline, with incredible opportunities for snorkeling and diving to view the numerous marine species found here.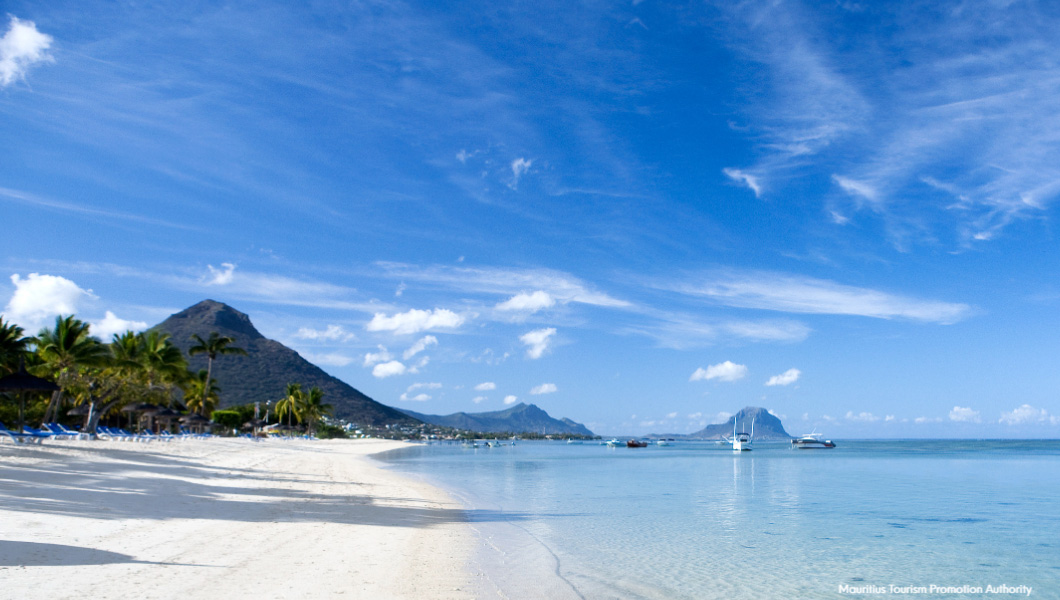 Flic En Flac
On the western part of the island is the beautiful Flic en Flac fine white sand beach and calm shallow waters. This beach will delight visitors to the island that are seeking a peaceful serenity from the bustling island.
Le Morne
Le Morne beach is situated in a secluded part of southern Mauritius. This 2 ½ mile stretch of white sand is one of the island's finest and most exclusive, with the dramatic Le Morne Mountain as its backdrop. Le Morne beach has been listed as a UNESCO World Heritage site.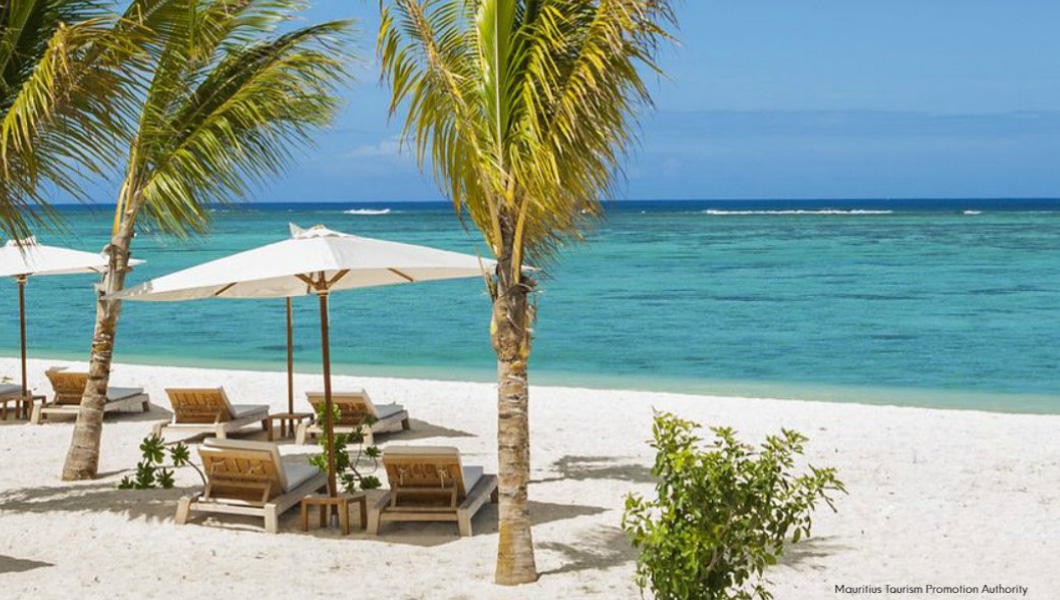 Mont Choisy
Mont Choisy is on the northern part of the island, with one of the longest stretches of white sand on the island. The sea is most often at low tide, due to a coral reef protecting the beach which is easily recognizable by its coast that formed an arc, lined by many large Casuarina trees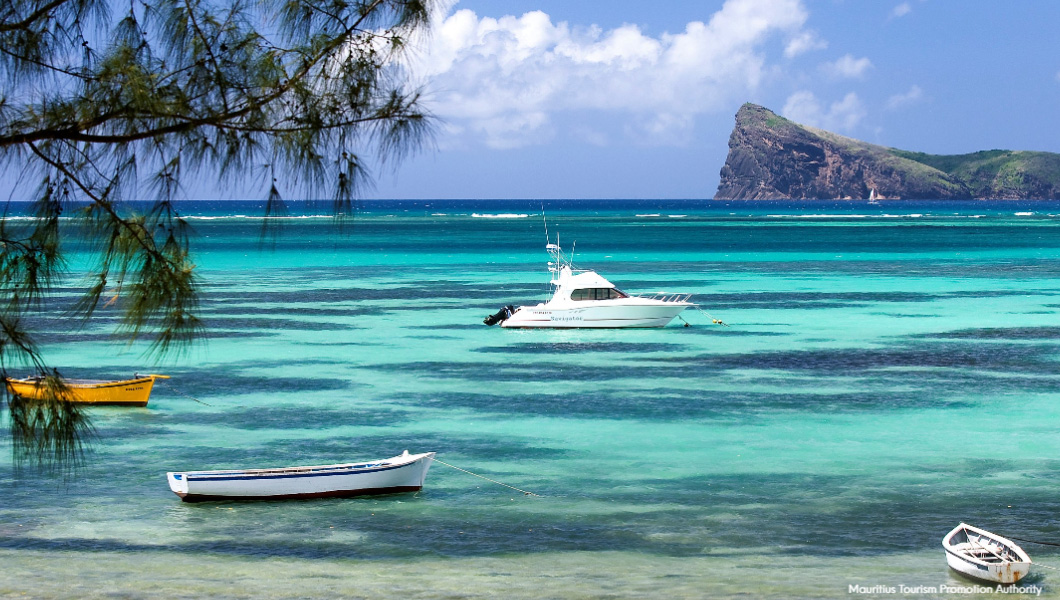 Ile aux Cerfs
Situated in the eastern part of the island, visitors will have to take a boat to access this heavenly white sandy beach that is a sand bar surrounded by crystal clear water. The perfect place for long days of swimming and snorkeling.