We Were Treated Like Royalty
December 28, 2016
Hi Cheryl,
Well, where do I start? How do I convey the depth of my delight at having experienced the most beautiful vacation of my life?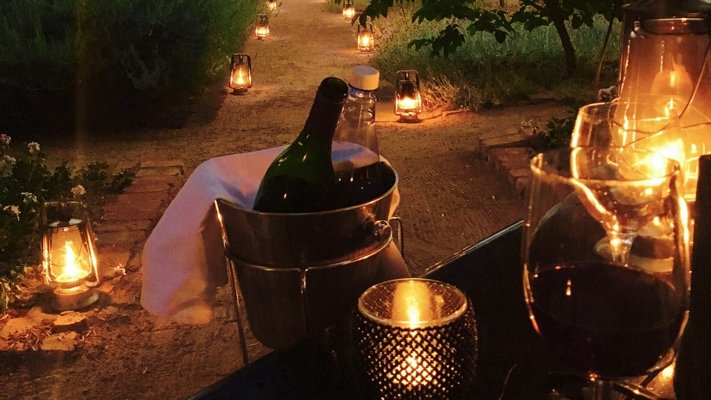 I mean, from the moment we landed and were taken to that glorious 12 Apostles Hotel, where we melted into its beauty. Our lovely room overlooking the water and the whales playing in the distance. The staff there are magnificent!! They excel at every turn. At the Leopard Bar, in the Azure dining room... stunning. We never wanted to leave there. But then.....Bushman's Kloof...it made me weep - literally. I had to pinch myself more than once; how had I lived this long without experiencing that place? It was divine, it was spiritual quite honestly. The guides there made it seem like they were seeing everything for the first time. We will never forget what the stars looked like in that Cederburg sky.
Our drivers were fantastic - knowledgeable and so invested in making sure our experience was the best. Gaston and Alex were standouts. We requested Gaston for our final Peninsula drive. He made it very special.
Le Quartier Francais in Franschhoek upgraded us to a suite - a 'to die for' space with its own pool. And our meal there at the tasting room was pure gastronomic art. We were wished a Happy Anniversary everywhere and treated like royalty.
I may never have the same high on another trip.... South Africa will always be in my heart - and my husband's. I just hope I can one day return.
We can't thank you enough for your personal attention to our trip itinerary. We felt so well cared for in your beautiful homeland. Cheryl, thank you so so much. I feel complete now that I have been there. And we would not hesitate to sing the praises of Lion World.
It is clear that your organization is very serious about service and memorable experiences. I hope we can do business with you again some time.
Wishing you all the best this holiday season.
Sheila and Rod M.