We had an Amazing Safari
June 27, 2019
Hello Elizabeth,
We are back home safely and had a fantastic time!! Our Safari was terrific, and we are very pleased and enjoyed the experience (Photos to come later).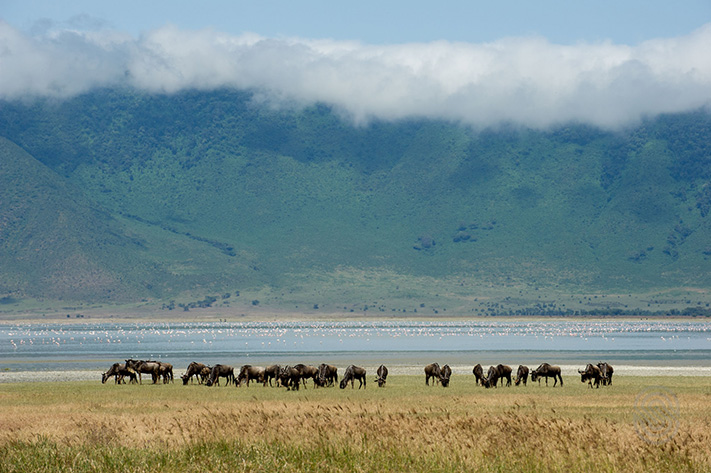 Elizabeth, thank you so much for all the upfront work you did to make our vacation totally, totally uneventfully. Everything went smoothly as planned and without a single hiccup.
I am not 100% sure, because I have not taken a tour by all the tour guides or the other companies in Tanzania; however, I feel very, very confident in saying Sudi is the absolute best tour guide in Tanzania. First, he is a wonder, kind, gentle and upstanding human being. Secondly, he is very friendly, professional, knows his business and very customer-centric. For example, when he dropped us off at the Ngorongoro Serena Lodge, we all agreed to meet at 8:00am the next morning to begin our tour of the Ngorongoro Crater. I was in the bar talking with tourists who had just returned. They suggested that we should leave at 6:00am instead of 8:00am in order to see and experience the beautiful sunrise from within the crater. I had the front desk to contact Sudi. He met with me in the middle of the night and agreed to change our departure time – with a gracious accommodating smile.
On our safari, we saw all the "Big 5" many of them more than once! While Sudi was navigating the ditches and trenches across the plains, with his eagle eyes, he could spot - a lion lying in the grass or a leopard hiding high up on the warm rocks what seems like a half mile away or lone, unique bird or hawk perched in the top of an Acacia tree. Sudi wanted to and did everything in his power to make our tour complete and enjoyable…mission accomplished.
I will end by saying, we had an amazing safari, and our amazement was due in no small part to Sudi - our tour guide. My hope is Lion World Travel appreciate and reward Sudi for the value he brings to your customers and to your companies, as well as give him his due and justly deserved recognition.
Wallace, Martha and Tyson W.