This Trip Tops Them All
January 11, 2019
Hi Laurandie,
I just want to write and thank you SO much for planning our trip to Tanzania. Brian and I have travelled to many places in the world but this trip we think tops them all.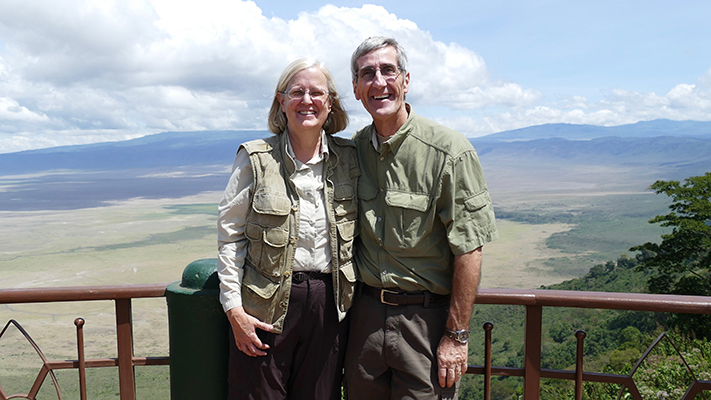 From start to finish, it went smoothly and created memories we will carry for the rest of our lives. Raymond, our guide for the week, has become a life long friend. He was amazing with his knowledge of the animals. To top it off, we love birds and he did too so he took extra time to search for the beautiful birds of his country. He knew the name of every one of them. During the course of our trip, we saw over 80 lions as well as the rest of the "big five" along with numerous other animals. There were quiet times of just being in awe of nature as well as exciting times of watching lions mate and ostriches mate. We knew every time Raymond, who has been a guide for 18 years, took out his phone to take a picture that we were seeing something extra special. We had two cameras and took over a thousand pictures.
So, thank you again for this amazing trip. We will not hesitate to recommend Lion World Travel to anyone who is interested in Africa.
Wishing you a joyous holiday season,
Brian & Kim B.