The Travel Industry's "African Queen", Lucille Sive, an empowering female figure for International Women's Day
February 28, 2019
To celebrate this year's International Women's Day, we are highlighting The Travel Corporation's (TTC) inspirational Lucille Sive, CEO of TTC's Africa Division who is dedicated to female empowerment and promoting gender parity across the globe.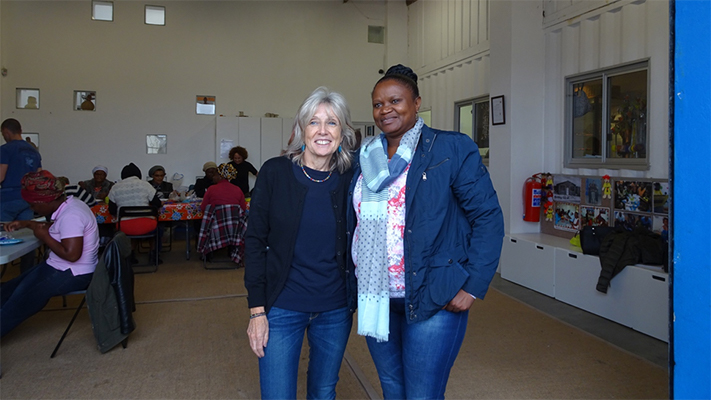 Sive is thrilled to be celebrating International Women's Day on the same day as her birthday. Born in South Africa, Sive has been a model of inspiration for women in the working field after becoming the first female executive in North America for TTC outside of the Tollman family, who founded the company. Sive has also devoted an incredible 34 years of service to Lion World Travel, part of TTC's family of brands. She currently serves as CEO of TTC's Africa Division and is affectionately known in the travel industry as "The African Queen."
This year, Sive has truly represented the International Women's Day "#BalanceforBetter" theme with her heavy involvement in community projects that help women in South Africa. She has a great love and passion for Africa and immerses herself in working with women in their communities.
Since joining TTC, Sive has single-handedly partnered with about ten organizations that give a "hand up" rather than just a "hand out." One of her favorite community projects is Uthando - a unique non-profit organization which raises funds for life-changing community development programs in Cape Town. Out of the many projects by Uthando, which means "love" in Xhosa, many of them help disadvantaged women in the Khayelitsha township gain skills and earn income.
"There's something about Uthando that spoke to my heart," Sive said. "They are the most amazing organization and everything they do is for uplifting the township."
The eKhaya eKasi "Home in the Hood" Art and Education Centre is a vibrant community resource that offers after-school programs in literacy and performing arts for children and assists unemployed adults with job skills and entrepreneurship training. Beading and weaving are among the skills women learn here, and the artisanal gifts they make and sell allow them to support their families while improving the health of their local community. African Travel, Inc. gives blankets made by the women at eKhaya eKasi to local orphanages and underprivileged children. Guests who book a trip through African Travel, Inc, will also receive beaded rhinos made by the women of the eKhaya eKasi as gifts.
"These women are amazing and have done the most amazing work for us," Sive said. "Uthando doesn't just show these ladies how to bead, they teach them how to sell them at a good price and to make a business out of it."
Sive shares a fond memory when she ordered 1,000 beaded rhinos from eKhaya eKasi's director, Lulama Sihlabeni. "Lulu nearly fell off her chair when I confirmed the order," Sive said with tears in her eyes. "To be able to help empower these ladies who are making a difference in their community was really special."
Sive is excited to announce that in 2019 TTC's Africa Division will be working with Sexy Socks, a charitable company whose mission is to provide every child in South Africa with a pair of socks to wear to school. The socks are eco-friendly, made with unique bamboo fibers and crafted by the local women in Cape Town. For every pair of Sexy Socks purchased by Lion World a pair of socks is donated to a child in need.
Sive believes that regardless of gender, success and good leadership is achieved through hard work, dedication, making mistakes, learning as you go and staying true to yourself. We honor this inspiring and accomplished woman on March 8, International Women's Day.