Our Trip Was Incredible
April 11, 2018
Hi Cheryl,
Our trip was INCREDIBLE, and in every way far exceeded our expectations!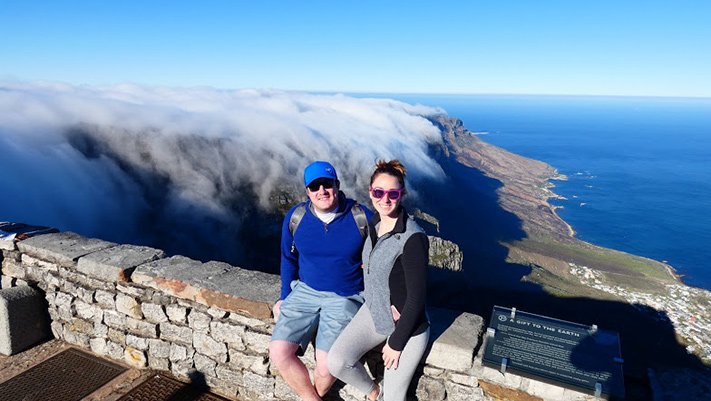 Our accommodations were lovely! The Commodore even decorated our room and gave us a bottle of champagne to celebrate the start of our honeymoon, while the Victoria Falls Lodge set us up for a private sunset waterfront dinner with a bottle of champagne to end our trip! I just KNOW you had something to do with that, so thank you BUNCHES for making this trip feel even more special! Table Mountain was incredible - absolutely breath taking! We hiked the entire escarpment, which was fun! We saw the Big 5 on safari! We even caught a few cheetahs in the last hour of our last game drive, so that was a highlight! Overall, it was such an amazing trip and so much more than we could have imagined! We've already decided we are going back soon to experience everything in September, to see what the spring is like!
Thanks again for everything! You really did help us to have the trip of a lifetime, and we're so grateful for all your help! Please forward this along to your supervisors so that they know how valued and special you are!
We can't wait to work with you on our next trip!
Gabrielle & Max C.