Our Experiences Were Amazing, Wonderful, Outstanding
November 2, 2018
Cheryl,
First of all, let me say that our experiences were amazing, wonderful, outstanding, exceeding our expectations... I don't know the words to describe. Debby uses the word "magical" to describe the Africa holiday.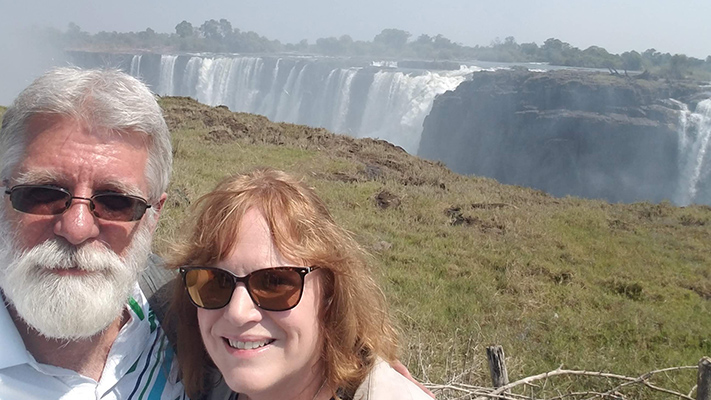 Having scratched the surface of safaris, if someone told me I could pick one place to go back to, I would choose Nehimba. I loved, loved, loved that experience. I would try and sleep for 36 hours straight before going there, and then try and stay up for 3 days and nights so as not to miss anything.
Again, thank you so very much for helping to create a vacation of a lifetime. I recall that when we first spoke you took the time to inquire as to our likes, wants, and desires. I feel like the vacation you helped create was perfect for us. Now that we have a basis for comparison, when the time comes for us to do another safari vacation, you and I can tailor to even more specifics.
Ward H.