Lucille Sive receives Lifetime Achievement Award for her Work at Lion World Travel
April 30, 2019
Recognized for her tireless efforts in supporting the People, Places and Wildlife of Africa, our own Lucille Sive recently received the Lifetime Achievement Award from The Travel Corporation.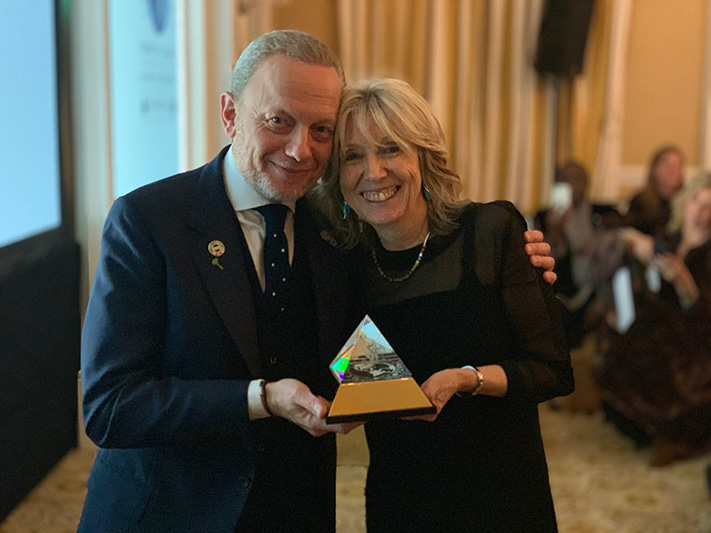 Lion World Travel was a small, fledgling company when Lucille took the reigns and began a tireless, dedicated effort to make the company a leader in offering affordable luxury safaris. Our range of safaris, and ability to give back to the people who support us in Africa, has grown exponentially over the years under her astute guidance.
Everyone at Lion World Travel takes pride in making travel dreams come true for our travelers, and it all stems from the top, with a truly passionate leader.
As Lucille put it, "I could not do what I do without the whole team - it takes a village!!". Our little village of African travel specialists is excited for Lucille, and excited for what the future holds.
Her 35 years of dedication to promoting Africa and creating the best of African tourism experiences for our clients is just the beginning. Expect more great safaris and more exciting sustainability projects from Lion World Travel in the future! We want to Make Travel Matter with our Lion World Cares projects, and while it may be a Lifetime Achievement Award, we know Lucille is far from finished when it comes to making a positive impact in the tourism industry. 
Congratulations Lucille, from all of the Lion World Team!