Kenya Was Awesome
November 1, 2017
Hi Cheryl,
We had a great time on our trip. Kenya was awesome. The lodges were great and the food was great too. The people were very friendly and wanted to talk about their culture and asked about our lives.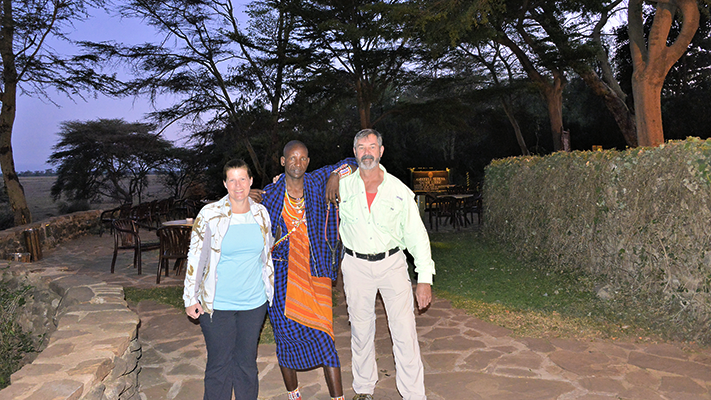 We had an amazing tour guide. Nicholas, made sure that we saw everything and was a very knowledgeable person. He was someone that we enjoyed talking with and will keep in touch with.
Overall John and I enjoyed our trip very much and would like to go to Kenya again. Thanks for all your help in setting this up. Please let me know what you have for private tours of Kenya. We may go back next year or in 2 years.
Michelle & Dennis P.