It Will Always Be Treasured
June 1, 2016
Hi Cheryl!
We had such a wonderful time!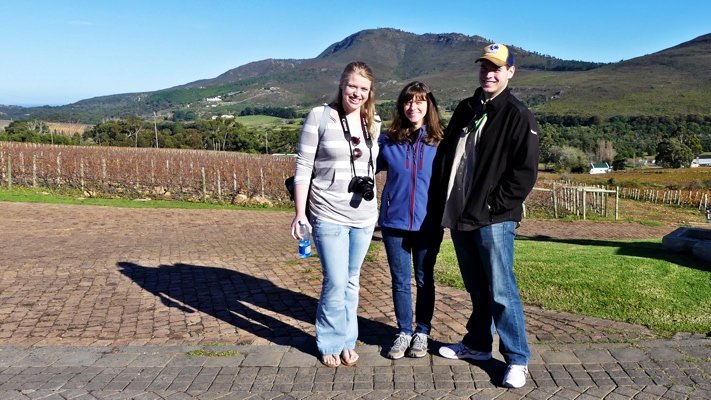 I'm so glad we had 4 nights in Cape Town, we felt like we really got to know it and were able to try a variety of activities and restaurants. The game viewing at Shamwari was fantastic, and our ranger, Alistair, could not have been better (seriously the BEST). The tranquil beauty of the Victoria Falls River Lodge was the perfect way to end our trip! While we had some exciting animal encounters there (an enormous baboon jumped out of a tree next to us upon our arrival and we learned how to give the hippos the right of way on our last night after dinner), the beauty of the area was awe-inspiring and relaxing. We so enjoyed the river cruise, we did it twice!
My kids kept thanking me at each new stop for taking them on such a wonderful trip - I can't thank you enough for walking me through everything and making sure all would go well. I hope this is not a once-in-a-lifetime trip for us, but regardless, it will always be treasured.
Kind regards,
Monique Kaiserauer
Chicago, IL