Incredible Adventure to Africa
July 13, 2016
Cheryl,
We had an incredible adventure to Africa and your help planning and recommendations were absolutely great.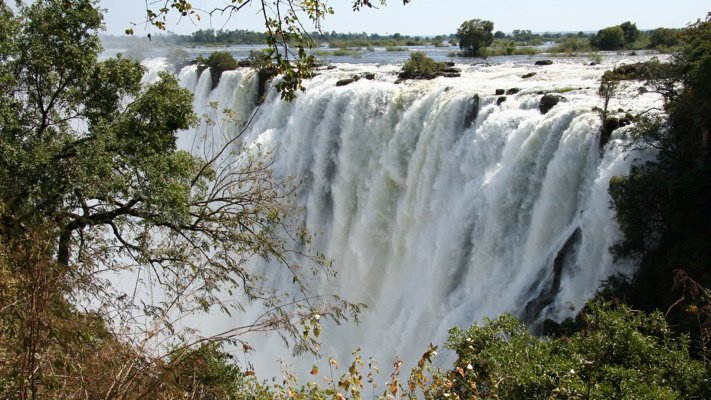 Cape Town: What an amazing city. The weather was on and off with the rains and winds which made us adjust most of our bookings for Shark Dive, Table Mountain Cable Car, private tours, and paragliding off of Signal Hill. Despite the last moment changes, we were able to successfully partake in all the adventures we originally signed up for. The Twelve Apostles hotel was simply amazing. What a sunset view. The two private tours were great, the driver/guides were very courteous and attentive to our needs and they certainly help make the day go very smoothly and on schedule for seeing everything on our list. We definitely want to go back so that we can do the garden route next time.
Lion Sands: The weather was perfect, cool nights and sunny days. We got to see the Big 5 and a thousand impalas, but we didn't see the lion until our last game drive. My kids tell me they can never go back to a zoo after seeing all the animals so close. We had two incredible up-close experience with two herds of elephants. Also, my family will never forget on the last game drive (the next day we opted to skip the morning game drive to go to the Henna Pre-School), the elusive lion still missing from our hunt, the driver was in a hurry to get to a location where they spotted the lion. The kids were chanting "Lion, Lion, Lion". The driver says he never saw all of the Big 5 in such a short time. The lodge at Narina was wonderful and the staff very attentive. The tree house was still booked during the length of our stay, but I guess we will save that for next time we visit. We did hear about the tree house experience from a couple who were part of our game drive and they just loved it. We also met several families who were part of the Lion World Travel's itinerary including some children similar in age to my boys which was great seeing them share this experience with other kids.
Johannesburg: Sandton and our hotel were very nice, exactly as you described it. Plenty of stores and restaurants to explore by walking and we felt very safe among the locals and tourist alike. The next day, I have to say our tour guide, Canaan, was simply amazing, he had so many interesting stories and we really got to see the history and places of significant events that shaped the city and the country. The museums were incredibly well curated and the stories and pictures were very poignant. All in all, I think we got a good sense of the history of Johannesburg as we drove around downtown, Soweto, and some of the other neighborhoods. Cindy and I are very glad we got at least a day to explore this incredible rich history.
Victoria Falls: We were very glad to have added this stop to our itinerary and we really did wish we had one more day to explore some more. On arrival, we were greeted by the Victoria Falls River Lodge staff and we discussed our options for activities during our stay. We did the sunset cruise that afternoon and had a wonderful time seeing the hippos and crocodiles along with a beautiful sunset with the mist from the falls at our backs. After our Zimbabwe tour, we were instructed to meet our Zambia guide as we strolled across the bridge and continued to our Livingstone island tour. This island lunch tour was pretty amazing, even though we had to take our shoes off and walk in the cold wet mud, it was still an adventure we won't forget. The island staff offered to take us close to rock formation at the edge but the river and falls looked pretty strong to say the least and I just gave my GoPro camera to the staff who went to take photos. We did go to another part of the falls that had less water flowing over to look over the edge. The views were so amazing. Lunch was very good, even though the tent appeared to be taking a hit from a hurricane like winds. We finished our Zambia adventure with the micro light and while initially the take off was a little bumpy, the view and experience of seeing the Falls from a different angle was truly spectacular. It was also amazing to see pods of hippos or herds of elephants in the water as the pilot was flying back.
The Lodge itself was pretty cool and very different from any other places we stayed. In any case, the lodge itself was very impressive, the location by the river, the food and the suite layouts were excellent. I would certainly recommend this lodge for any of our friends.
After coming back to the states, we were exhausted, but we were also exhilarated by our incredible journey. Kids are already talking about going back again. Altogether, we took over 308GB of photos and videos. Some amazing photos and lifetime of memories. Thank you so much for helping us organize and advising us of things worth visiting. The Lion World Travel Information guide about South Africa and Zimbabwe were incredibly helpful and the people we met traveling on a similar Lion World itinerary were a pleasant surprise. They were so friendly and helpful looking out for one another and we had just as much fun sharing stories from our adventures.
We have many friends and families who are inquiring about this trip, all of whom I am referring them to you and I know you will take great care of them as you have for us. Also, thank you Lion World Travel for the surprise gifts at The Twelve Apostles Hotel & Spa and Victoria Falls River Lodge. Those were unexpected and certainly put a smile on my face.
Sincerely,
David & Cindy