Happy to Recommend You and Your Services Highly
September 7, 2018
Hi Cheryl,
I am so appreciative of all you did to help our trip be so wonderful. I can't say enough about the locations you picked. Each one was so special in it's own right.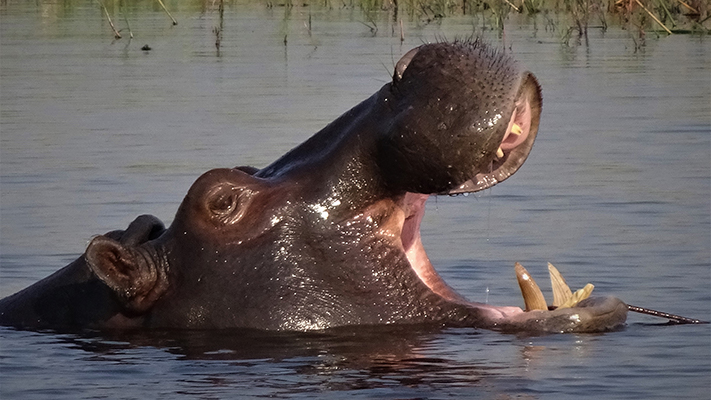 My personal favorite was the Victoria Falls River Lodge, both for the location, accommodations and the type of venue and service they offer, more intimate and flexible than the typical camp. My favorite trip memories were of the morning and evening cruises on the Zambezi river. And I am so glad we took the time to see Victoria Falls. Truly impressive and beyond what we imagined.
The Wilderness Safari group was terrific as an integrated service provider and their camps were amazing as well. My favorite was Xigera, a bit more relaxed and intimate with a very personable staff and manager named Quest. Upon arriving at Xigera, I discovered I had lost my camera somewhere between the Falls Lodge and the two drivers to Kisane. Amazingly, Quest contacted the River lodge, they tracked it down and got in to me on the plane to Savuti, and followed up on my arrival to make sure the pilot had given it to me. I had money in it which I told Quest they could keep as a tip for returning, and it came back with money included. Kudos' to all involved.
Between the 3 camps we saw and our guides identified 117 different birds plus 4 of the big five and most of the 'ugly 5'. Doug was in bird heaven as on our Kruger trip the guides were not bird savvy. Everything went without a hitch from decent seats on the planes to on- time charters and wonderful places to stay, wildlife to view and terrific staff. It was also great for Linda and I not to worry about a thing for 9 days as everything was handled by you! Thank you so much.
All in all, I am so glad Linda found you through Costco and am happy to recommend you and your services highly.
Warm regards,
Alice P.