John Almeida given honorary African name
July 10, 2019
Our Groups Manager, John Almeida, received a surprise package today from one of his groups that is traveling to South Africa in November.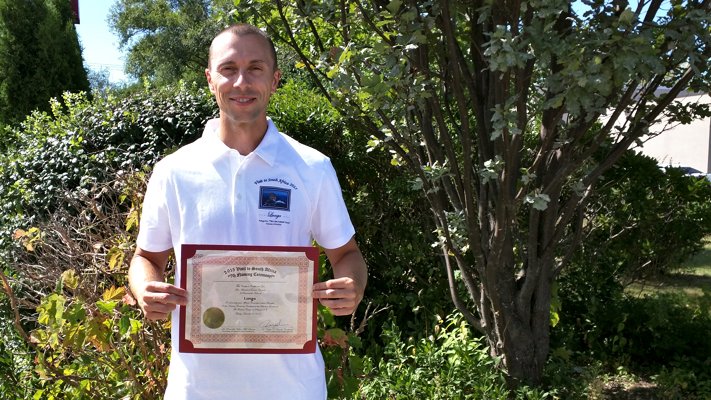 This group, in celebration of their seventh trip to South Africa with Lion World Travel, is holding a South African Naming Ceremony where each group member will be given a South African name that reflects their personality and character. The celebration is set to take place in the historic Freedom Park in Pretoria, South Africa. This site includes memorials and installations in remembrance of South African soldiers and freedom fighters who fought in the South African Wars, World War I, World War II and during the apartheid era.
John Almeida's Naming Certificate
John, unfortunately, isn't able to attend this special event, but that didn't stop group coordinator Dr. Nozipho Nxumalo from sending John an honorary naming ceremony certificate and shirt. John has been given the name of "Lunga" which means "a humble or likeable person" and "just simply an okay guy!". Dr. Nozipho Nxumalo said the name suits John "because of the professionalism, efficiency and responsiveness you demonstrated without hesitation throughout our partnership! Thank you for your services without borders! You are the best!!"
Congratulations John—or should we say, Lunga!