Such a Great Trip!
March 21, 2016
Hi Laurandie!
Amanda and I are back safely from our trip and all I can say is that you were right- it WAS a trip of a lifetime!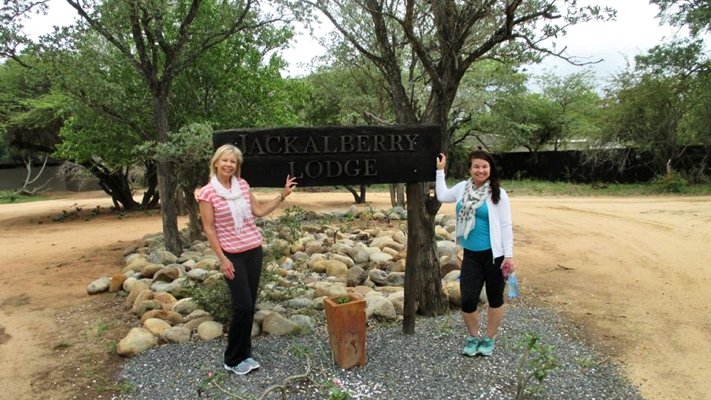 Everything was planned so well- there was not one hitch! You prepared us well and I thank you for all that you did, all the questions you answered, and all the suggestions you made!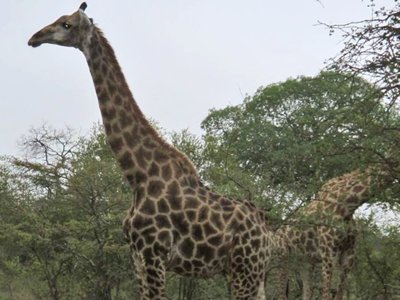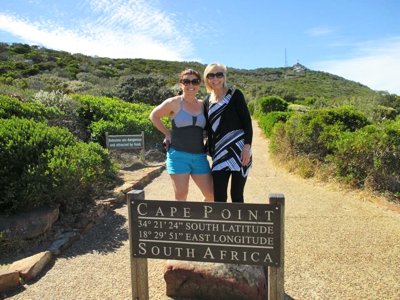 A giraffe sighting at Jackalberyy (left). Sheila and Amanda Becker at Cape Point (right).
Thank you again, Laurandie, for planning us such a great trip! I will certainly recommend you to anyone who wants to take a trip to the beautiful country of South Africa!
Kind Regards,
Sheila Becker