First Class Experience
November 1, 2019
Dear Cheryl,
It was the trip of a lifetime.  We enjoyed every part of it very much.  We generally try to find more inexpensive vacations and do a lot of "drive it yourself" trips.  We had been on several cruises and tours from the ships, but this was the first time that we have really gone first class.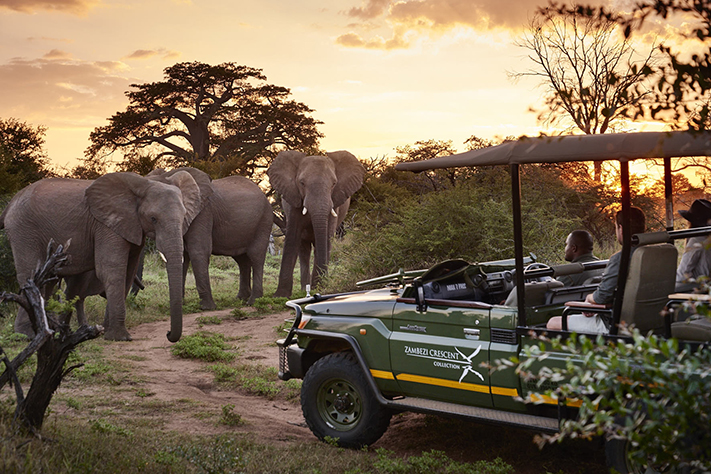 The transfers were excellent, and we got used to having people with our names (almost) on signs waiting for us.  The accommodations were fantastic, and we got a great dinner in the Melrose Arch. The hosts and guides were great.  Additionally, the animals were most accommodating in their appearances.
The hotel in Cape Town was pleasant and well-centered for us, as we used the V and A Waterfront for most of the meals and shopping.  It was a great gateway to Robben Island because it was only a short walk away from the pier.  We really enjoyed the trip to Stollenbosch and to the Peninsula.  The boat ride to the seals and the penguins breeding areas were fun and the views were terrific.  On our free day we had a nice tour of District 6 with an unforgettable ride in a public van after a morning tour of Robben Island.
Jackalberry Lodge was very nice, with a warm atmosphere, good guides and a really lot to see. We were very pleased.  Sheila was not up for the Wildebeest for dinner, but I found it interesting. 
The Victoria Falls River Lodge was beyond our expectations.  The cabin was large and luxurious with a huge bed and room big enough for almost all the grandchildren (if they had come).  We had great food and service, and a spectacular river cruise.  The game drive guide was very good and knowledgeable about the birds.  This was a thing with me, so I did not mind not seeing as many elephants, lions, etc. 
All in all, we were so very pleased and have already begun recommending you and your company.  It was great to travel with you. 
Thank you very much,
Aryeh and Sheila