Far Beyond Our Expectations
October 10, 2018
Cheryl,
Good Morning. Thanks for reaching out. I don't know if there is anything that could have made it any better. Far beyond our expectations.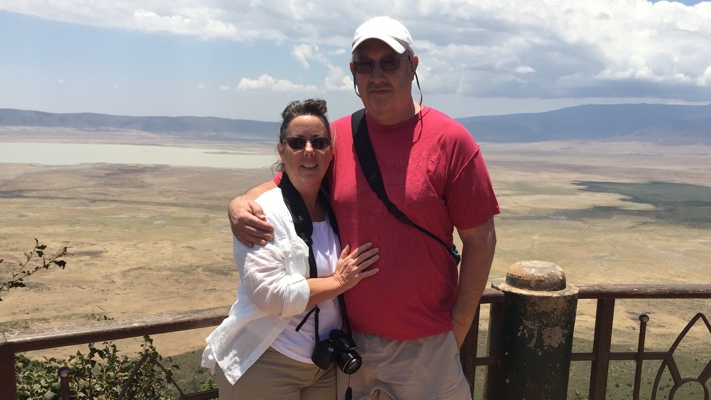 From the moment of first contact with Samuel (could not have been more helpful guiding us through the process on arrival) in Kilimanjaro Airport through all the hotels, parks, and back to Kilimanjaro, we were treated warmly and professionally. Ally was great at walking us through the plans and introducing us to Amani Kipinga our driver guide for our entire journey. I will say without reservation that Amani was an absolute joy, the star of the show, and really the perfect match for us the entire time. Cordial, funny, attentive, and in the field showed amazing skill at finding the animals-large and small-and putting us in the best position for an awesome game viewing experience every time. We very quickly came to greatly anticipate each drive and what he would find/show us each time we left the lodges. He became a friend.
Our lodges were really very nice, with great rooms, amazing views, wonderful people, and food that was much, much better than one might expect for large accommodations deep in the bush. SOPA should be commended for their dedication to providing the service and hospitality that we experienced at our three locations.
My wife now wants someone to put hot water bottles in her bed every night. Would recommend them without reservation to others. Anything else anyone might wonder or worry about such as vehicle condition, cleanliness, safety, or any personal needs will be happy to hear that EVERYTHING was thought of and treated superbly.
So, all in all, we loved our Tanzania safari very much and could not be happier with the service provided by Lion World Travel. Thank you very much for all your assistance Cheryl and if you have any more questions or want to see photos just let me know. Hope to be able to plan another Africa trip in future.
Regards,
Brian M. & Megan P.