Fantastic Time in Tanzania
October 15, 2015
Dear Laurandie,
I had a fantastic time in Tanzania, where we saw so many animals that even the guides were amazed at our luck.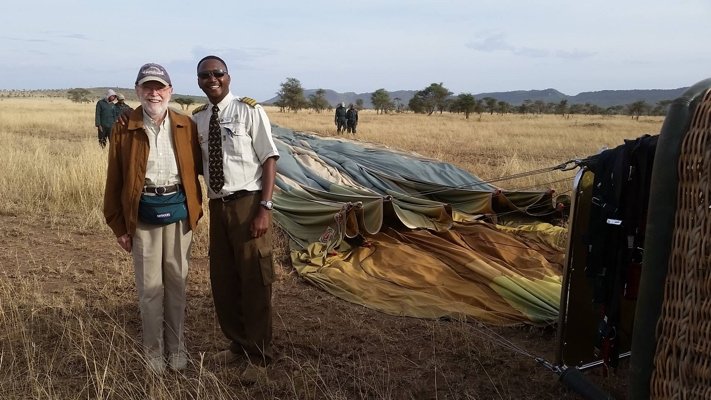 Many lions, with cubs, several leopard, with cubs, hundreds of elephants, many with babies, as well as the usual large number of giraffes, zebra, wildebeest and gazelle. I even became reacquainted with a number of rock hiraxes that were familiar to me from the top of Table Mt. in your home country.


Edward Hinker's Photo of a "Hippo Pool"
I am so glad to have made the trip and thank you for making it easy to prepare for. The most amazing photo I took was a panorama of the "Hippo Pool," which I found absolutely astonishing, followed by a meeting with such well-fed lions that they could hardly move.
Regards,
Edward Hinker