Fabulous trip to South Africa and Zimbabwe!
December 18, 2014
Hi Cheryl,
My husband and I can't thank you enough for arranging our fabulous trip to South Africa and Zimbabwe! Every aspect of the trip met or far exceeded our expectations.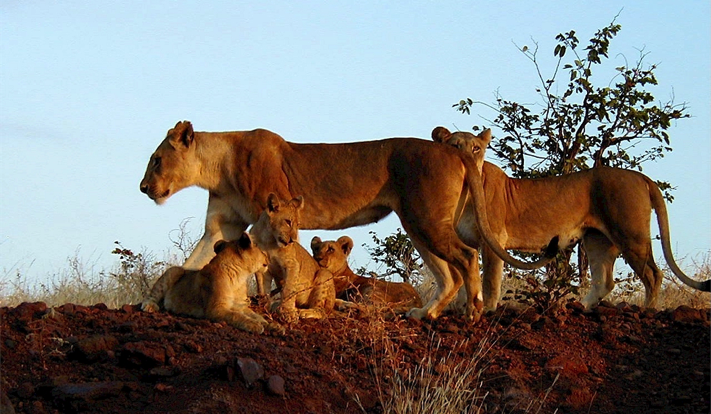 The Table Bay Hotel was the perfect place to start our adventure, a beautiful hotel with all the amenities. We were fortunate to go to the top of Table Mountain our first full day in Cape Town as it was sunny and not windy. Later in our stay it became windy and we wouldn't have been able to do it. The wine country tour was great fun.
We loved Lion Sands.  We were beyond thrilled to see the big 5 while we were there, and amazed at how close we were to the animals. Our Ranger, Greg, is a photographer and knew just how to position the Land Rover so we could get the best view and photos. One nice thing about going in late November - early December was that we got to see the babies. The leopard and lion cubs were adorable!
The Victoria Falls River Lodge was an absolutely perfect ending to our trip. Talk about exceeding expectations! The "tents" were, again, beautifully furnished and the plunge pool was so inviting! We were incredibly close to the Zambezi River and saw a hippo out of the water right outside our deck.  From the moment we were picked up by Simatete, our river guide, until the time we left, the staff and general manager made every effort to make sure each moment was enjoyable and memorable. We enjoyed both morning and evening cruises on the Zambezi River where we were able to see crocodiles, hippo, a large herd of elephants playing in the water, wart hogs, many, many beautiful birds and a beautiful sunset.
Your hard work in getting this all arranged for us, your attention to detail and willingness to coordinate our trip with another couple made it all possible.  Your first-hand experience helped to set our expectations and alleviate any concerns we may have had. We appreciate everything you did for us and will be recommending you and Lion World Travel to our friends who are listening to our stories, looking at our pictures and wishing they had gone too!
Thank you again for a never-to-be-forgotten experience!
Best regards, 
Candy & Carl Olson
Portland, OR