Everything We Dreamed Of, Hoped For, And More Than We Expected!
November 15, 2016
Cheryl,
Our Tented Safari in Style experience with add-on to Victoria Falls was everything we dreamed of, hoped for, and more than we expected!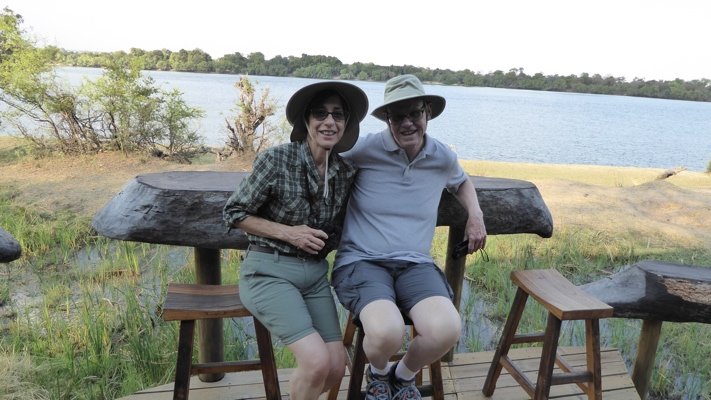 During our first phone conversation, I admitted we were overwhelmed by the myriad of tours and the various safari opportunities. You questioned, listened, educated, and ultimately presented several choices that fit our needs. The accommodations throughout the trip were outstanding and the service at each was unparalleled: Twelve Apostles in Cape Town, Bayethe Lodge at Shamwari, Victoria Falls River Lodge in Zimbabwe. A shuttle driver at Twelve Apostles making an additional late night run, a dining room attendant at Bayethe securing a favorite food not on the menu, a lodge escort at Victoria Falls River Lodge taking us to see a "family" of sleeping warthogs, everyone sought to please, accommodate, and ensure the trip of a lifetime. The food was delicious, housekeeping made everything romantic and comfortable, and the guides were interesting and knowledgeable. The wildlife viewing at Shamwari far exceeded our expectations. Our ranger, Allister, took us close for great pictures but always reminded us to enjoy the moment. He paced the game rides so we could enjoy each encounter and watch the animals engage in their environment. Our favorite memories include: giraffes fighting, a lioness eating a recent kill, an elephant herd on the move, a baby rhino playfully approaching the bull.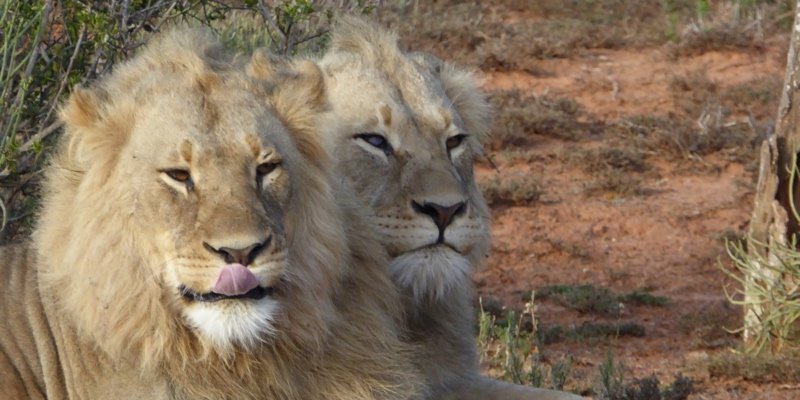 In planning, we debated about the add-on to Victoria Falls and whether it would be worth the additional time and money. We're very glad we made the trip! The falls are a glorious sight. The Victoria Falls River Lodge staff and accommodations were excellent and the wildlife experience afforded a unique perspective. This time, we traded a game vehicle for a boat. Travelling downstream among the hippos and crocs, was thrilling. It only got better when a herd of elephants came to the river to swim and playfully frolicked just a few feet from the boat. Some of the same elephants ended up outside our tent later that evening! We enjoyed watching buffalo graze at the water's edge on a sunrise cruise and loved the peaceful awakening of wildlife around us.
We had a magnificent 25th anniversary trip and would recommend you and Lion World Travel without hesitation. Your suggestions for day trips, restaurants, and travel tips made this a trip of a lifetime, thank you!
Ivan and Leigh Ann Burdine
Pittsburgh, PA