Each leg of the trip kept getting better and better.
June 27, 2019
Hi Laurandie!
This trip was breathtaking, amazing, stunning, astounding, astonishing, awe-inspiring, stupendous, staggering, extraordinary, incredible, unbelievable etc. I mean, the amount of accolades that I could think of, could just go on and on and on.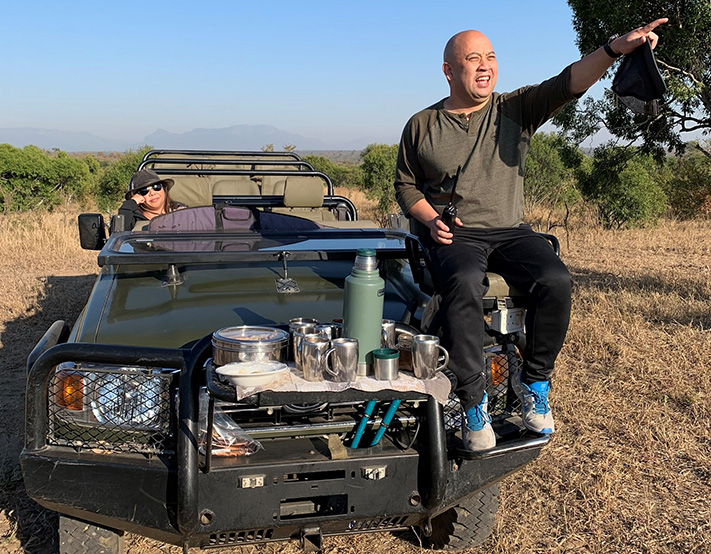 I want to thank you for being so responsive to my many questions from inception. Because of that and you – it made this whole entire experience seamless!! Matter of fact, the whole trip was effortless with minimal hiccups. Each leg of the trip kept getting better and better. When exploring Cape Town – we loved our "home away from home" Table Bay Hotel, as well as the multi-ethnic diversity that Cape Town offers, not to mention the gastronomic eats. I thought, does this mean the rest of the trip would go downhill? (It didn't). We thoroughly enjoyed exploring Table Mountain to visiting the Cape Peninsula to exploring the Franschhoek Valley and the opportunity to explore more of Cape Town at our leisure. Having a free day to do just that was much appreciated. I was sad when the first leg of our trip came to an end, yet we left with the promise that we will return to Cape Town one day.
As we bid au revoir to Cape Town, there was also excitement knowing that the 2nd leg of our trip would include several days of Morning and Evening game drives at our 2nd "home away from home" Jackalberry Lodge in the Thornybush Game Reserve. What a beautiful piece of paradise this place offered. Everyone we met at Jackalberry Lodge were so gracious and nice. The food was incredible (Kudo's to the Chef!!). Our Guide and Tracker (Gerhard and Lucas) made sure that we all had a wonderful experience (and we did). In one day, we saw the Big 5! Each day after, was just icing on the cake!!!
As the 2nd leg of our trip came to an end – again, we left with the promise that one day we will return to Jackalberry Lodge. What an amazing time we had, filled with memories fondly shared with travel mates we met as we shared photos and videos taken during our stay there.
Then onwards to Zimbabwe to our 3rd "home away from home", the Victoria Falls River Lodge on the Zambezi River. It is truly hard to compare each place we stayed. Yet, Victoria Falls River Lodge exceeded all expectations from the past 2 places we stayed! Don't get me wrong – Table Bay Hotel and Jackalberry Lodge were amazing! However, there is something about taking a speed boat on the Zambezi River to get to your "home". Not too shabby! I don't think I could do justice in describing our lodging. It's like "glamping" on steroids – but in an awesome way! The views, the service, the food, the people, the land safari, the river cruise and lastly, but most importantly the excursion to Victoria Falls was just amazing.
In the days of our travel from Cape Town to Hoedspruit to Victoria Falls, each person we met from transfer personnel, hotel staff, tour guides, trackers, and so forth were all so gracious. Those interactions helped make this whole trip so memorable. We definitely will return to explore more of what Africa has to offer.
Thank you Laurandie, Lion World Staff and everyone behind the scenes for helping to make this one unforgettable bucket list trip!!!

Ron and Lyn A.