Cape Town's Best Restaurants: The Test Kitchen
September 8, 2015
Our ongoing series highlighting some of Cape Town's best restaurants continues with a look at the internationally renowned Test Kitchen.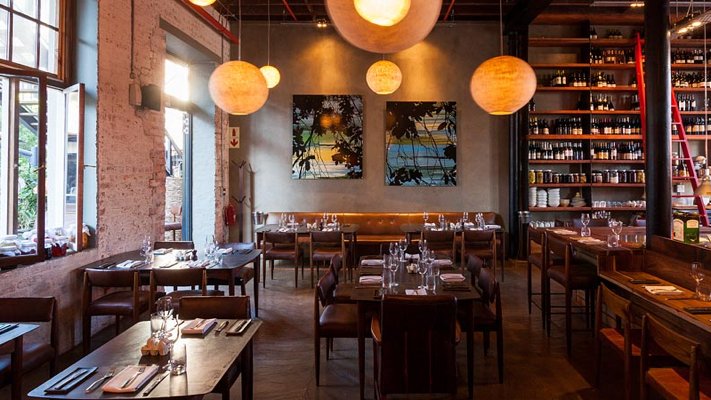 To guide you through Cape Town's array of dining options, we have reached out to a select group of travel experts in Cape Town to give us their picks for the top restaurants in the city. The panel of experts includes Glenn McKeag, CEO of tour operator Springbok Atlas, Sally Gray, General Manager of Sales for Red Carnation Hotels South Africa, Ruth Bassett of An African Anthology, and Linda Pampallis of tour operator Thompsons Africa.
The Test Kitchen
Chef: Luke Dale-Roberts
Type: Contemporary, Fusion, Fine Dining
Website: http://www.thetestkitchen.co.za/
Phone: 021.477.2337
Address: The Old Biscuit Mill, 375 Albert Road, Woodstock, Cape Town
Luke Dale-Roberts' The Test Kitchen was named one of the 50 best restaurants in the world and the best restaurant in Africa. The Test Kitchen offers a variety of innovative dishes that fuse South African, Latin and Asian flavors to create a truly original culinary experience. Known for its impeccable service and stunning ambience, Test Kitchen also features an extensive wine list curated by in-house sommelier Wayve Kolevsohn.
Why Our Experts Like It: Glenn McKeag of Springbok Atlas lists The Test Kitchen as a "top notch" restaurant in Cape Town.
Insider Tip: The Test Kitchen's international reputation as one of the best restaurants in the world means that it can be difficult to get a table. If your goal is to visit this restaurant on your trip to Cape Town, consider making a reservation in advance of your departure date.
Hungry for more Cape Town restaurant recommendations? Check out these other fantastic options:
Read about the Aubergine Restaurant
Read about the Azure Restaurant at the Twelve Apostles Hotel & Spa
Read about the Roundhouse