Cape Town's Best Restaurants: Aubergine Restaurant
July 23, 2015
Cape Town is a dream destination for anyone looking for a stellar culinary experience. From fine dining to more casual fare, Cape Town's cuisine is diverse, featuring many types of dishes that reflect the unique cultural mosaic of the Mother City itself.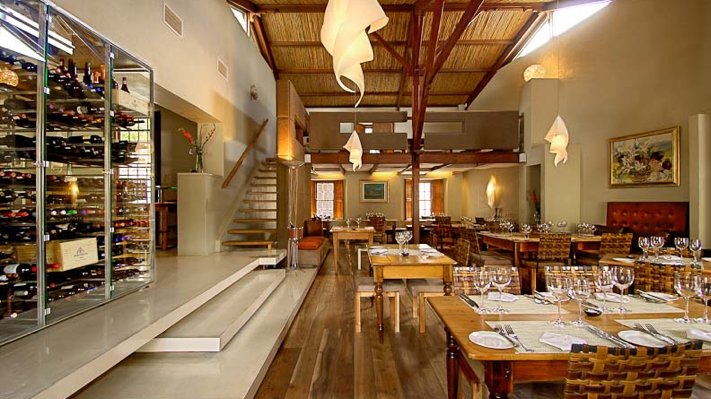 To guide you through Cape Town's array of dining options, we have reached out to a select group of travel experts in Cape Town to give us their picks for the top restaurants in the city. The panel of experts includes Glenn McKeag, CEO of tour operator Springbok Atlas, Sally Gray, General Manager of Sales for Red Carnation Hotels South Africa, Ruth Bassett of An African Anthology, and Linda Pampallis of tour operator Thompsons Africa.
This week we are featuring a local and international fine-dining favorite: Aubergine Restaurant.
Aubergine Restaurant
Chef: Harald Bresselschmidt
Type: Fine Dining, Modern, European, South African
Website: http://www.aubergine.co.za/
Phone: 021.465.0000
Address: 39 Barnet St, Gardens, Cape Town
A former Top 100 Restaurant of the World (2009), Aubergine gives guests a world-class gastronomic experience in an elegant atmosphere. Chef Harald Bresselschmidt creates innovative and sophisticated food experiences by drawing from his European background and infusing his dishes with an array of Asian touches and local tastes. Organic produce is sourced from trusted local farms and suppliers and, where possible, free-range meat and game is used in dishes.
Why Our Experts Like It: Glenn McKeag of Springbok Atlas describes Aubergine as "a landmark" that "offers consistent and excellent flair and creativity with food and ambience". Sally Gray of Red Carnation Hotels South Africa describes the food and wine as outstanding and says that guests can expect great interactions with the executive chef, Harald Bresselschmidt.
Insider Tip: Aubergine offers a lunch and bistro menu at different times throughout the year. These menus are a great way to sample the fine food from this iconic Cape Town restaurant if you are unable to attend for dinner.
Hungry for more Cape Town restaurant recommendations? Check out these other fantastic options:
Read about the Roundhouse
Read about the Azure Restaurant at the Twelve Apostles Hotel & Spa
Read about the Test Kitchen