Bucket List Dream a Reality
March 29, 2018
Good morning!
As I am sure you know, it can be a bit overwhelming when you land in another country, but Lion World made it super duper easy.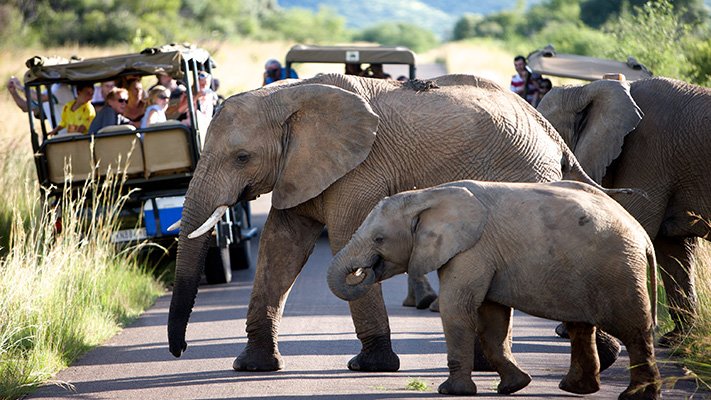 Prior to leaving, I had read through the packet that you sent, and when we landed in Jo-berg (as the locals call it), I knew exactly what to expect and where to go. When we landed in Cape Town, we instantly spotted our welcome wagon, and off we went to our hotel, the Commodore. What a great place! Everyone was so helpful, and our room was awesome.
The Hotel had an old charm feeling to it, but yet updated with modern features and was so clean and well maintained. The court yard was gorgeous to eat out and sip on cocktails. Cape Town itself was absolutely, without a doubt, the easiest town to get around in. The hop on hop off bus took us to everything we wanted to see. What an amazing town. So many different things to do and see, and the food was, yup, you guessed it, AMAZING!!! We did Table Mtn, World bird tour, Bo Kaap, lots of shopping, penguins, and hung out at the beach. We went from morning til night exploring this beautiful city. I'd go back in a heart beat (well after I save up for it). Cape Town was a great way to start our trip.
We both thought things could not possibly get better. Well how wrong we were. The day we left for Shepherd's Lodge, we got to experience a beautiful sunrise in Cape Town, and ended the day on Safari and seeing a breathtaking sunset. From the moment we were dropped off at Shepherd's lodge, we felt like we died and went to heaven. The lodge staff was wonderful, and treated us like queens. I am not sure of the rating of the lodge, but we felt it was a 10+. The food was so yummy, the views from everywhere, were just stunning. The rooms were set up so each room had some privacy, and the shower was open to the sky and the mountains surrounding the lodge. Elephants came right up to the watering hole, and we all watched in amazement as we enjoyed our cocktails. We had 2 different safari guides, and we all agreed that Solly, hands down, was the best ever. He was so so knowledgeable, and could find any animal anywhere. Can't say enough great comments about him. When I go back to South Africa, not if, but when, I will stay at Shepherd's Lodge. Everyone we meet commented on how wonderful the staff, surroundings, food, and the safari drives were.
I can't say one bad thing about our trip. I am so pleased that we found Lion World, and you can bet that I will recommend you and the company to anyone that will listen to me. Thanks so much for making this "bucket list" dream a reality.
Take care,
Jeannette V.