THE BEST TRIP OF OUR LIVES!
September 29, 2014
Hi Laurandie!
Thank you from the bottom of our hearts for all that you did to put this trip together for us.  I was personally blown away.   So many surprises and loved the special attention to detail and service that the hotel, camp, and excursions provided.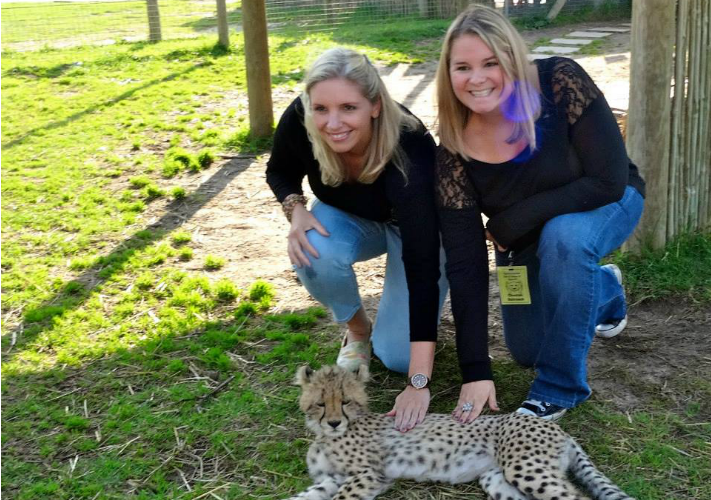 Twelve Apostles:  All I have to say is WOW!  We felt like royalty and were treated as such. 
Our excursions were the best, better than we could've imagined!  The guides were super friendly and very knowledgeable.  Loved the Hermanus tour and cheetah sanctuary.  We even got to meet Peter Finlayson, the winemaker, at Bouchard Finlayson.
White Shark Projects:  OMG, best day of my life!   That was the purpose for the trip, to go cage diving with Great white sharks and White Shark Projects were amazing to do it with!  They were so much fun and I felt very safe and cared for. 
V&A Waterfront:  Great nightlife! 
Cape Point was so beautiful and stunning.  Rebecca got to see her penguins at the beach too!
Cost:  Wow, everything was super affordable!  From the wine to the food to the tours.
Kapama Southern Camp:  Loved our safari!  We saw all of the Big Five!  We loved our Ranger and Tracker Absalom and Jefrey. It was so breathtaking to see the wildlife up close and personal.  It was Mother Nature without any distractions.
Overall, this was a life changing trip for me. 
I would love to pass on my sincerest thanks to Lion World Travel as well.  The package was reasonably priced and definitely luxurious.  I would also like to share my appreciation to your supervisor if I may.  Whenever we had a question, and there were a lot J, you were right there to answer us :-)  You tailored the itinerary to fit our needs, wants, and wishes!

With Sincerest Gratitude,
Nichole Galloway and Rebecca Yoakum
Fort Lauderdale, FL