In Awe of the Amazing Time We Had
May 24, 2017
Hi Cheryl,
We're still in awe of the amazing time we had! I'd say that working with Lion World was seamless! We didn't have to lift a finger or worry about a thing.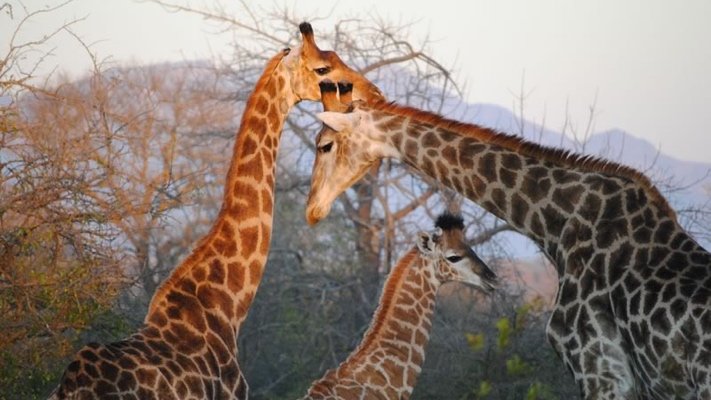 It was so nice to have the itinerary prepared for us and all we had to do was show up at our assigned time. I loved that we were with a smaller group, and we had a good mix of planned activities but also time to relax or explore on our own.
Cape Town was amazing. It was so diverse, big, and gave us our first glimpse of wildlife including ostrich, baboon and penguins! The people were so kind. The dinner at the Gold Restaurant was such a fun interactive experience and the food was amazing. And the day trip to the wine country…wow! So beautiful and excellent wines.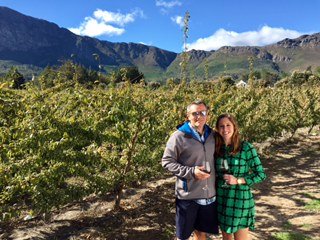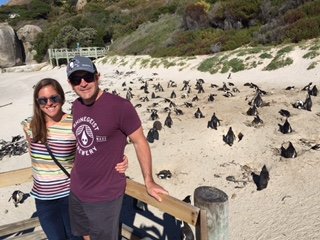 Halle and Scott in the Cape Winelands (left) and with African Penguins (right).
Then the safari: Jackalberry exceeded every expectation. I didn't want to leave (I may have cried on the last day). The staff was so friendly and accommodating, and the safari drives were unreal. Barely needed the binoculars because the animals were so close!
We saw the Big Five, and then some. Our ranger and tracker were SO good! It was very exciting to find tracks or other signs of wildlife, and be able to track it through the bush. And when we weren't on the drives we were being treated to the best meals made from all fresh and local ingredients, and periodically treated to a giraffe or elephant siting right at the lodge! I can't say enough about how much we enjoyed the entire experience!
Thanks again for everything. Hope to work with you again sometime in the future!
Halle & Scott Cupp
Cincinnati, OH