African Penguin Awareness Day
October 10, 2020
By Sara Verk
African Penguin Awareness Day is dedicated to raising worldwide awareness about the plight of the endangered African penguin, the only penguin native to the African continent.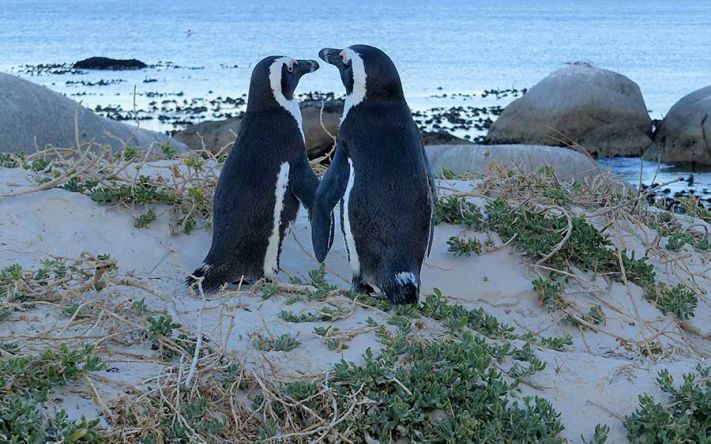 Most people are not aware that the African penguin population is declining rapidly due to a combination of several environmental threats such as over-fishing, loss of breeding grounds and oil spills. It's been recorded that the South African population of the African penguin has declined by around 5,000 breeding pairs since 2012.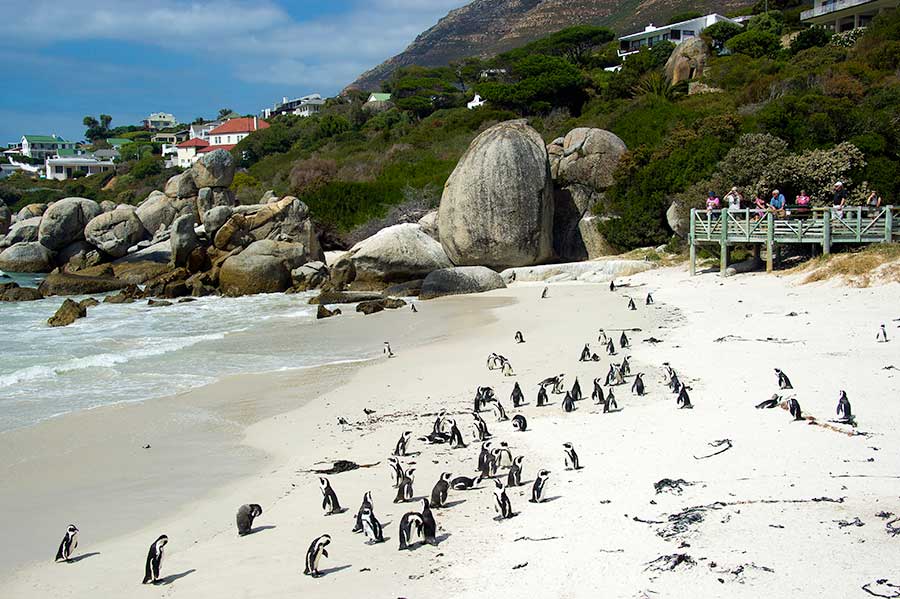 African Penguins at Boulders Beach - Mike Myers
Also known as the Cape penguin, South African penguin, the black-footed penguin and jackass penguin, due to their donkey-like bray, this is a flightless species of penguin found on the mainland and many offshore penguin colonies, on sandy beaches and they thrive in temperate climates.
African Penguins by Rodney Machi
African penguins are monogamous, keeping the same mate year after year. They have streamlined bodies and wings stiffened and flattened into flippers for an aquatic environment. They can dive under water for up to 2 ½ minutes while trying to catch small fish.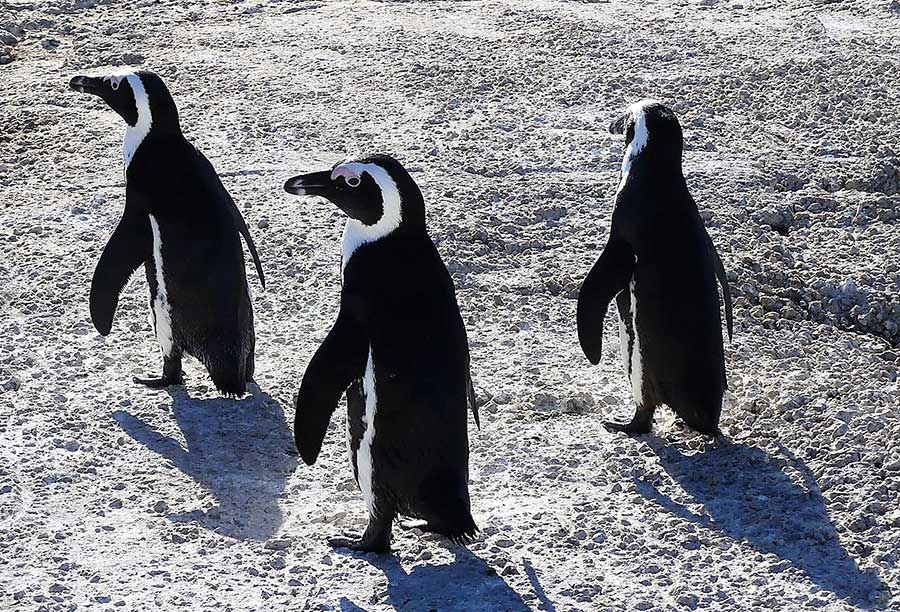 African Penguins by Monique Kaiserauer
One of my favorite places to visit when I travel to Cape Town is the penguins at the popular tourist spot Boulders Beach, which is located near Simon's Town towards Cape Point. This is a sheltered beach made up of inlets between granite boulders, and currently the population is estimated between 2,000 and 3,000 birds.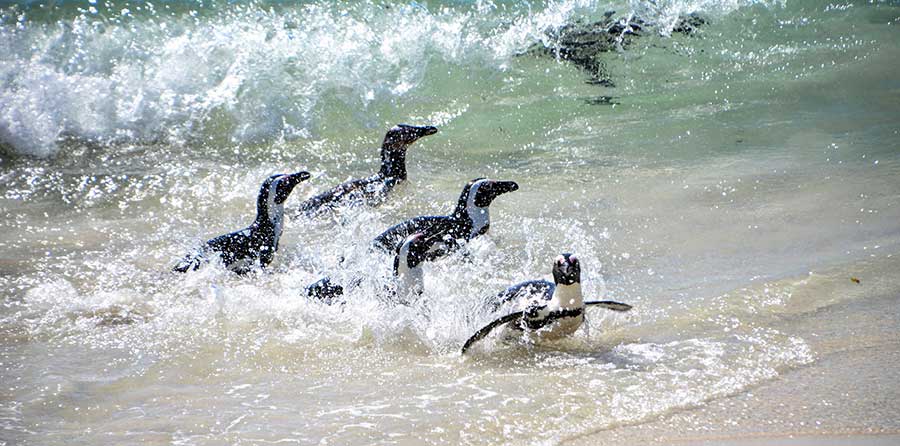 African Penguins by Robert Bernstein