An Absolutely Amazing South Africa Trip
November 1, 2019
Hi Cheryl,
We had an absolutely amazing time in South Africa. Everything was perfect!!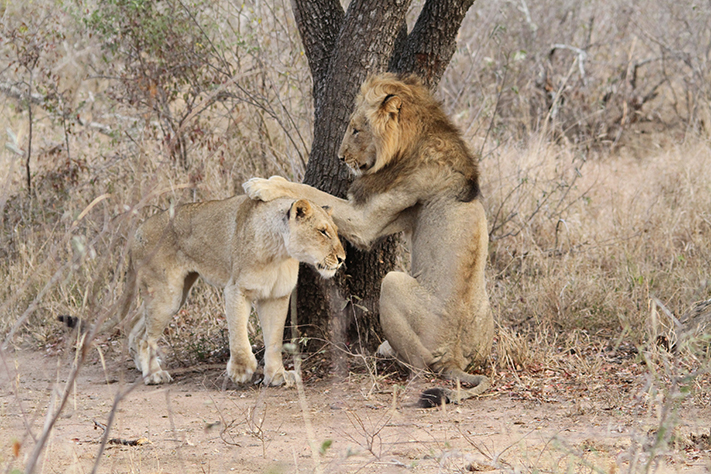 Thompsons provided excellent service from the airport transfers to our full-day tours of the wine lands and the Cape Peninsula. Their staff were friendly, accommodating and very professional.
The Twelve Apostles truly offered a 5-star experience; we had a beautifully decorated room and the staff were outstanding. We ate all our diners at the hotel in the Leopard Lounge which, provided nightly entertainment. We also dined at the Azure restaurant. Everything was perfect.
Our tour to Robben Island was truly heartfelt and a definite must for anyone visiting Cape Town.
Shamwari truly offered us an experience of a lifetime. The tents were indeed ''my kind of tents"! Our guide JB was extremely knowledgeable and a terrific ambassador of the Reserve. We had the opportunity to see The Big 5, zebras, giraffes, pumas, antelopes and countless other species – he even provided us the opportunity to eat a termite (yes both of us). The evening Sundowners and lunch in the bush were a nice treat - our visits to the Born Free Sanctuary and the Rehab Center were truly inspirational. All the staff were welcoming and ensured we had a fabulous time.
It was nice that we had the opportunity to meet and mingle with fellow Lion World Travel guests from California and New York during our stay in Cape Town and Shamwari.
Our Journey to Freedom Tour in Johannesburg provided us the opportunity to truly understand the history of South Africa. Our guide, Ben, was friendly, knowledgeable and willing to share his experiences.
We want to thank you and Lion World Travel for providing us the most wonderful experience to celebrate our 30th anniversary. We will definitely recommend Lion World Travel to our friends and colleagues. We may even look at another visit to Africa.
Thanks again,
Beth & Mike E.