A Wonderful Time in South Africa
November 7, 2018
Good morning Laurandie,
I wanted to let you know what a wonderful time we had in South Africa.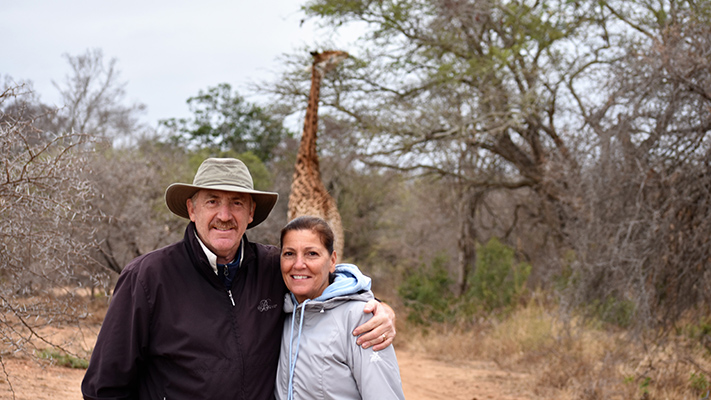 Table Bay lived up to its five star rating and Kapama was just about perfect. Service on the Blue Train was impeccable. It was also a wonderful experience that I would recommend.
All of the transfer and excursion service providers were always waiting for us, very polite and helpful. My feedback to you would be, "don't change a thing".
One last thing, our safari guide (Matt) was great. If you can you should request him for future Lion Travel guests. Our tracker was also very good. There wasn't anything any of us wanted to see that he couldn't track down. I took over 1,000 photos.
I plan on telling everyone I know what a great trip it was and give them your contact info if they're feeling adventurous.
Thanks again for all your help.
Joe & Pat D.